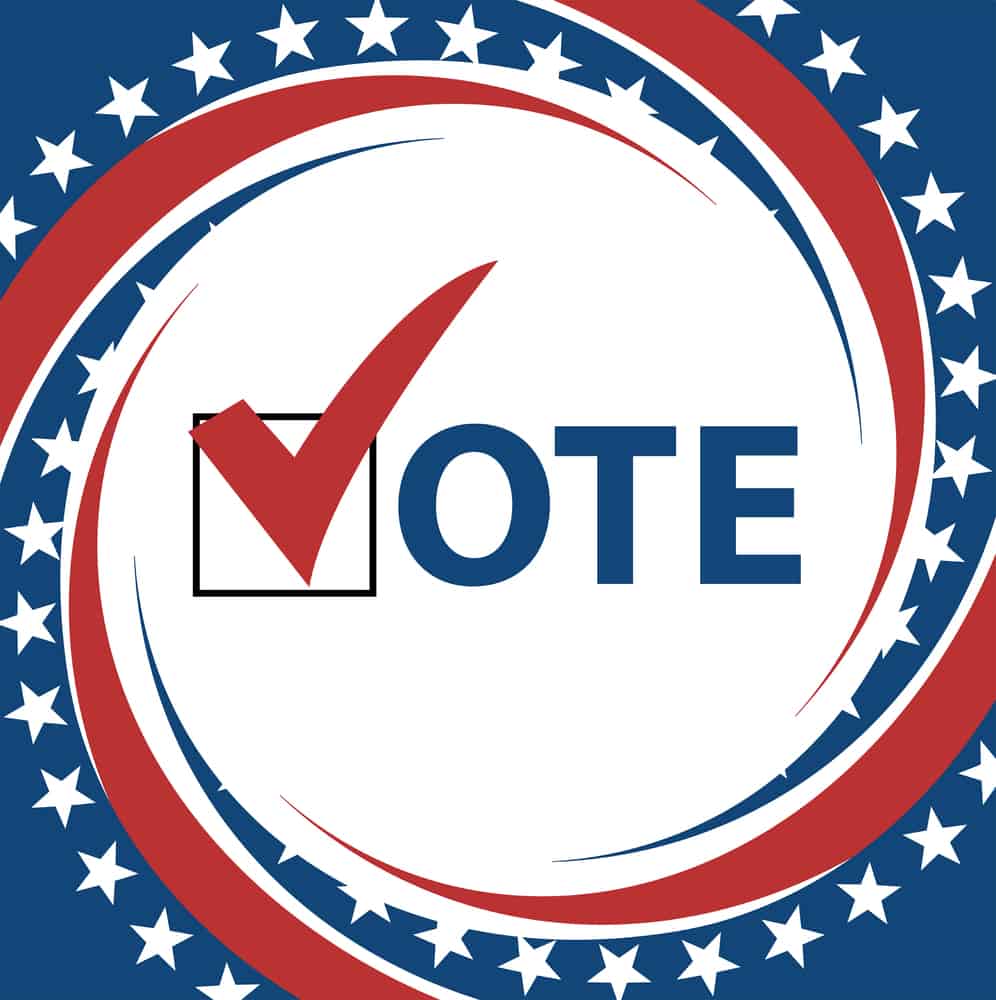 No matter your political leanings, voting is one of your most important rights. Our voter's guide covers information about registration and voting in Colorado, especially for voters in the Denver-Boulder metro area and surrounding communities. Listed below, you'll find information about registering, voting by mail, election dates and resources for understanding ballot issues and the candidates running for office.
Register to Vote
To participate in elections in the United States, you must be registered to vote. Voter registration processes vary by state. In Colorado, the voting process is administered by the Colorado Secretary of State.
You may register online at GoVoteColorado.gov, if you have a valid Colorado driver's license or state issued ID card from the Colorado Department of Revenue.
Printable voter registration forms are also available on the Secretary of State's website, the county clerk and recorder's office, and any federal post office that provides voter registration applications. You may then mail, fax, or scan and email your complete and signed form to your county clerk and recorder's office.
You can also register to vote in-person. Registering to vote in-person may be done at a physical office, which includes:
A Colorado Department of Motor Vehicle office when you apply for a driver's license, or when updating your driver's license information;
Offices that provide public assistance, including offices that provide state funded programs primarily engaged in providing services to person with disabilities;
Recruitment offices of the armed forces of the United States;
Any federal, state, or local government office or any nongovernment office that chooses to provide voter registration service or applications; or
A voter service and polling center.
You can also register to vote in-person through a voter registration drive.
If you are already a registered voter in Colorado you may confirm your registration by visiting GoVoteColorado.gov. Once your registration is verified, you may update your address and party affiliation as well.
Voters may register through Election Day. Please note that how you register to vote will impact how you receive your ballot.
To receive your ballot by mail:
Register to vote online, by mail, at a voter registration agency or at a local driver's license examination facility no later than 8 days before the election.
Submit an application through a voter registration drive no later than 22 days before Election Day.
If you miss the above deadlines, you may register in-person at a voter service and polling center in your county through Election Day.
How to Vote
Colorado is a vote by mail state so all voters can receive a mail ballot before each Election Day. Voting by mail is convenient and gives you plenty of time to understand the ballot measures and review all candidates before casting your vote.
Vote by Mail
Prior to each election, you will receive voters' pamphlets and your ballot by mail.
Ballots are mailed to registered voters at least 22 days before each election. The voter's pamphlet is mailed separately by bulk mail, so may arrive in your mailbox on different days.
To vote, not only fill out your ballot, but also sign it and return on or before election day. You can mail it with proper postage or drop it in an official ballot box, located throughout Colorado.
Every valid mail ballot is counted. To be sure your ballot is valid, follow the instructions on the mail ballot envelope. This includes making sure your ballot is signed when it is returned.
For your ballot to count, your county clerk must receive your ballot no later than 7 p.m. on Election Day.
If you are unsure whether your ballot will arrive through the mail on time, drop it off in-person at either a drop-box or a drop-off location. There are drop-box and drop-off sites located throughout your county. Drop box locations are open 24 hours per day. If you have trouble finding a drop-box or drop-off location, contact your county clerk and recorder.
If you are registering to vote for the first time, you may need to provide a copy of your ID with your mail ballot. These instructions will be provided by your county clerk with your mail ballot.
Vote in person
If you wish to vote in-person, you may do so at a voter service and polling center. To find your local polling locations, please visit GoVoteColorado.gov.
Ballot security
All counties in Colorado conduct elections the same way, using vote-by-mail.
Ballots are kept in secure storage while not being processed. They are secured with numbered seals and a log is kept of the seal numbers to detect any inappropriate access.
Processing of ballots includes the verification of postmarks and signatures, removing the inner envelope from the outer envelope, and removing the ballot from the inner envelope.
Elections
Governments do not hold elections for every office each year. Many federal, state, and local offices are elected every four years, including the U.S. president, Colorado governor, and city mayors.
However, U.S. Senate seats are elected every six years, while U.S. Representatives are every two years.
In the Colorado legislature, Senators are elected every four years and Representatives every two years.
2020 election calendar
Here are the current year election dates in Colorado:
March 3 — Presidential primary
June 30 — Primary election
October 9 — Counties will begin mailing ballots for the November 3 General Election.
October 26 — Deadline to register to vote or update your registration and still receive a ballot in the mail.
November 3 — General election
Ballot information
There are many ways for you to become informed about voting. Here are some ways to find out what and who is on the ballot.
For statewide ballot measures and candidates, refer to your voter's pamphlet, which arrives by mail.
For information about ballot issues and candidates in the Denver-Boulder area, visit the website for your county elections department:
For more information about voting in Colorado, go here.
Voter Information
While the resources below do not exhaustively include every available political resource, we have made every effort to provide a list of partisan, non-partisan, and independent resources. Consider it your free guide to shaping your political views, whatever they may be.
Voter resources
League of Women Voters Colorado
Colorado media
An alphabetical list of news outlets (print and online) that regularly report on community, local, and regional issues.