There is no shortage of things to do around Denver for Valentine's Day, but let's face it. They can be expensive. You can feel pressured to spend a lot of money to prove your love. But a famous person (or maybe four famous people) once said "Money can't buy me love."
Here's a list of some free and low-cost things to do (some typical and others wildly out-of-the-ordinary) in Denver-Boulder for Valentine's Day 2018. These events all take place between Friday, February 9 through Wednesday, February 14. That gives you the weekend before Valentine's Day through the big day to find the perfect way to celebrate. Follow the links for details.
This list will be updated, so keep checking back. If you know of any we've missed, email us at info@milehighonthecheap.com and we'll try and get them added. Looking for a Valentine's Day meal deal? Here's a this list of 21 lovely Valentine's Day deals and discounts on food, flowers and activities.
Also, check out a huge list of free things to do around Denver this week. And if you haven't subscribed to Mile High on the Cheap's email list, sign up now. We promise you a lovely list of discounts, deals and freebies every morning.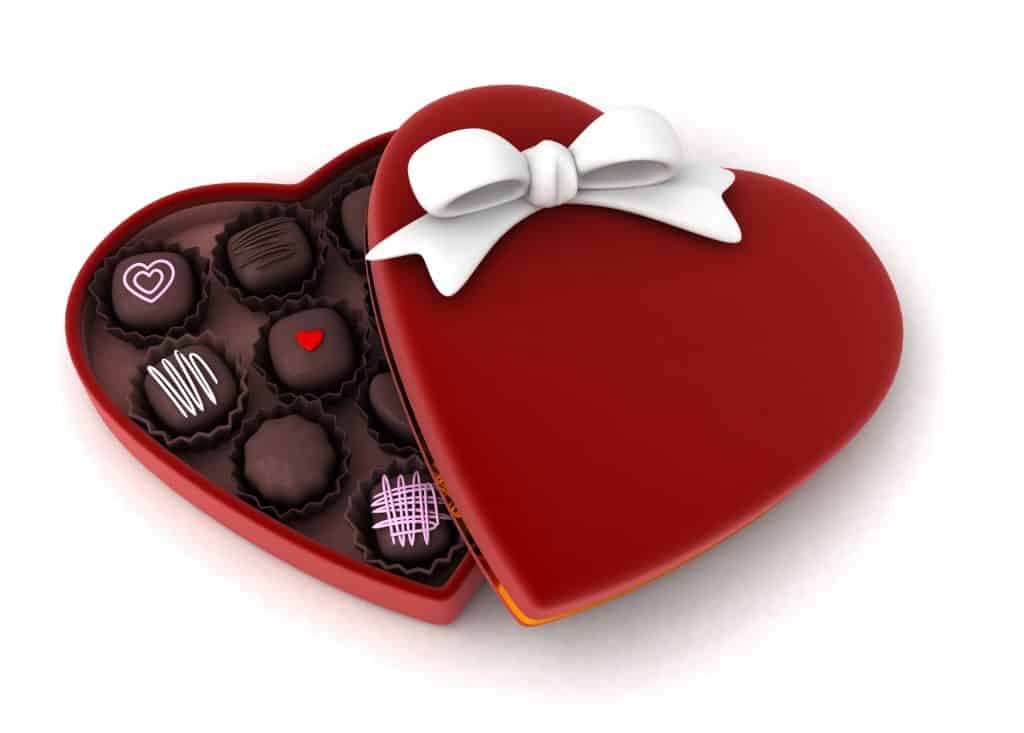 Friday, February 9
Loveland Fire & Ice Festival
Friday, February 9, 5 p.m. to 10 p.m.
Saturday, February 10, 10 a.m. to 10 p.m.
Sunday, February 11, 10 a.m. to 8 p.m.
It claims to be the nation's largest Valentines Day Festival and we won't disagree. The Loveland Fire & Ice Festival brings fire, ice, entertainment and fun to families and couples looking to celebrate in Loveland, the nation's Sweetheart City.
The St. Valentine's Day Closet Massacre
Friday, February 9 & 10, 11 a.m. to 5 p.m.
birds & belles boutique
Here's a little retail therapy. This is a Trunk Show featuring Eileen O'Brien's collection of vintage and handmade jewelry that will melt your heart. Grab all your stylish friends for Galantine's,  because they'll be serving up some sweet treats & refreshments while you shop. 1113 S. Pearl St., Denver.
Saturday, February 10
Valentine's Day Tea Party at Longmont Library
Saturday, February 10
2 p.m. to 3 p.m.
For young readers, award-winning author Natasha Wing will be hosting a Valentine's Day tea party from 2 p.m. to 3 p.m. Wing is the author of Bagel in Love and The Night Before Valentine's Day. The tea party will include a craft, a book signing, a tea party etiquette game, and refreshment. Elegant attire is encouraged for more fun. Registration is required for the tea party and you can do so here. No email address? FREE. Call 303-651-8477 to register by phone or stop by the Children's Desk.
Sunday, February 11
Stories On Stage — "Love & Marriage" at Su Teatro Performing Arts Center
Sunday, February 11, 1:30 p.m. & 6:30 p.m.
Great actors bring stories to life on stage. "Love & Marriage" looks at the joys, heartaches and humor of our very oldest institution. Timothy McCracken performs "The Big Cat" by Louise Erdrich — Even a wife's epic snoring can't break the bonds of this marriage — or not for long. Mare Trevathan performs "This is the Story of a Happy Marriage" by Anne Patchett — By all rights, this marriage shouldn't work at all — but it does, and brilliantly! Randy Moore performs "Madam Lazarus" by Maile Meloy — An older man and his young husband may be drifting apart. Tickets are $15 to $28 and may be purchased online. 721 Santa Fe Dr., Denver.
Monday, February 12
Meet and hear author Matt de la Peña and illustrator Loren Long discuss their exquisite book, Love, written for children and young teens. The FREE program, part of the Boulder Public Library's Speaker Series, is cosponsored by the Boulder Book Store and takes place in the library's Canyon Theater, beginning at 6 p.m. Click here to register.
Tuesday, February 13
Valentine's Day at the Mansion
Tuesday, February 13, 11 a.m. to 2 p.m.
Treat yourself to a little fun this Valentine's Day at the beautiful Highlands Ranch Mansion. Guests can enjoy music, dancing, complimentary coffee, tea, sweet treats and self-guided tours of the historic home. Bring your sweetheart, come with a group of friends or bring your kids and treat yourself to a day of fun. All ages are welcome. FREE. 9950 E. Gateway Dr., Highlands Ranch.
Wednesday, February 14
Eat, Drink & Be Merry with Valentine's Day Values
Wednesday, February 14, all day
Take advantage of Valentine's day deals and sales on food, flowers, show tickets, gifts, even King Soopers fuel points today. We found 16+ offers worth checking out.
Watch Weddings All Day at Denver Clerk's Office
Wednesday, February 14, 8 a.m. to 4:30 p.m.
Bring the tissues. You can witness happy couples get married all day during the You Have My Heart, Valentine's Day Celebration at the Denver County Clerk's office. Judges and clergy perform free marriage ceremonies for couples. Food and beverages will be available. Webb Building, 201 W. Colfax, Dept. 101., Denver.
Crafty Story Time at Erie Community Library
Wednesday, February 14, 4 p.m.
Families and young children are invited to a crafty story time at the Erie Community Library Read stories, learn about the holiday and make crafts to take home. For ages 2 to 5. Registration required. FREE. 400 Powers St., Erie.
Make Greeting Cards at Woodbury Library
Wednesday, February 14, 4:30 p.m.
Celebrate Valentine's Day by making a Paper Circuit Greeting Card for a loved one at Woodbury Library. Ideal for ages 8 to 12. FREE. 3265 Federal Blvd., Denver.
Sweethearts of the Rodeo at Hi-Dive Denver
Wednesday, February 14, Doors open 7 p.m. Show at 8 p.m.
Features some of Denver's finest female-fronted country music with Chella & The Charm, Ryann & Lee, Jennifer Jane Niceley, Bonnie & Taylor Sims and Five Mile Woods. For 21+ crowd. Entry $7. 7 S. Broadway, Denver.
BarFly: The Devil's Workshop
Wednesday, February 14, 8 p.m.
A new show from The Handsome Little Devils, whose talents specialize in vaudeville, circus, comedy, magic, slapstick, interactive artwork and more. Definitely for the adults. No cover and no tickets necessary. BarFly is located within Alamo Drafthouse Sloan's Lake. 4255 W. Colfax Ave., Denver.
Singles Day Soirée
Wednesday, February 14, 9 p.m. to 2 a.m.
Epernay Lounge
Why should couples get to have all the "fun"? Shouldn't we take a day to notice the amazing fact we're NOT in a relationship? Join Denver's sexiest singles & rejoice in being young, free, happy and independent. Singles Day Soiree' will provide free shots from a custom ice luge through out the night courtesy of CÎROC . Free Champagne for ladies from 9 p.m. to 10:30 p.m. There's also free Nyotaimori or (Naked Sushi) served off a gorgeous model. Ladies $5 (buy your ticket pre-sale and get two ladies in with one ticket.) $5 per lady at the door. Fellas $10 if purchased online. ($15+ at the door if tickets still remain.)
New Money $ Valentine's Day in Boulder
Wednesday, February 14, 9:30 p.m. to 11 p.m.
License No. 1
Boulder Standup Comedy brings the jokes on Valentine's Day. Come with a significant other, come by yourself, just make sure to be ready to laugh and drink some fancy drinks at License No. 1. All for FREE. Featuring a lineup of the most romantic people we know: Jay Gillespie, Patrick Scott, Gabby Gutierrez-Reed, Andrew Bueno and Noah Reynolds. Hosted by romantic comedy fans Tyrel Hartman & Jacob Rupp.2115 13th St., Boulder.