Ever wanted to feel as if you were a part of the production process of your favorite beers? At The Rackhouse, they make that experience a reality by placing you in the middle of their 21,000 square foot production facility. They brew some of the freshest lager and cider in the area, and offer a full menu based on the brewed-food movement.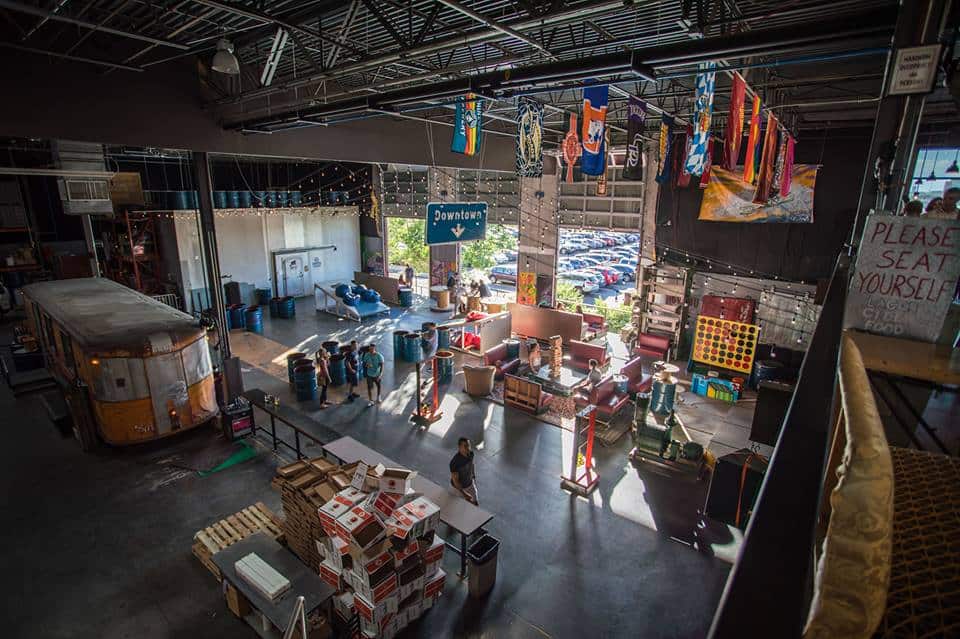 The Rackhouse also offers cocktails and wines if that's more your thing, and you can find tons of games and activities in their Beer Hall. They also play host to numerous events throughout the year, including live music and watch parties.
Check them out on Facebook to see updates and a full list of events, or swing by their website. 2875 Blake St., Denver, 720-570-7824.
Here are some of the upcoming free or cheap events:
Lagerhard Movie Night in the Beer Hall
Every Sunday in August
8 p.m. to 10:30 p.m.
FREE
Watch all your favorite movies at a distance from others. Their beer hall is set up with social distancing measures. No tables of more than eight, but they recommend four to five so everyone can view the movie comfortably. Only 50 people are allowed inside, so make sure to come early. Movie schedule as follows:
8/2: The Big Lebowski
8/9: The Last Dragon
8/16: TBD
8/23: TBD
8/30: TBD
Bier Bingo in The Slow Pour Trailer Park
Every Friday from August 7 – September 4
5 p.m. to 7 p.m.
FREE
Head out to The Slow Pour Trailer Park for Happy Hour and bingo starting at 5 p.m. Social distancing measures will be in place. Prizes include free beer and gift cards.
More upcoming events at Denver area breweries
Tuesday, August 4, 2020
Thursday, August 6, 2020
Friday, August 7, 2020
Saturday, August 8, 2020
Sunday, August 9, 2020
Tuesday, August 11, 2020
Friday, August 14, 2020
Sunday, August 16, 2020
When
Weekly on Sunday @ 8:00 pm-10:30 pm (August 2, 2020 - August 30, 2020)
What
Lagerhard Movie Night in the Beer Hall
When
Weekly on Friday @ 5:00 pm-7:00 pm (August 7, 2020 - September 4, 2020)
What
Bier Bingo in The Slow Pour Trailer Park