Call to Arms Brewing Company is the product of the blending of three friends and their backgrounds. With each founder hailing from a different state, they aim to use their shared love of brewing beer to combine the cultures of New York and Connecticut with that of Colorado.
Call to Arms does this through their love of local, traditional food and drink, as well as the creation of their brewery into a timeless and neighborhood-friendly hang out spot.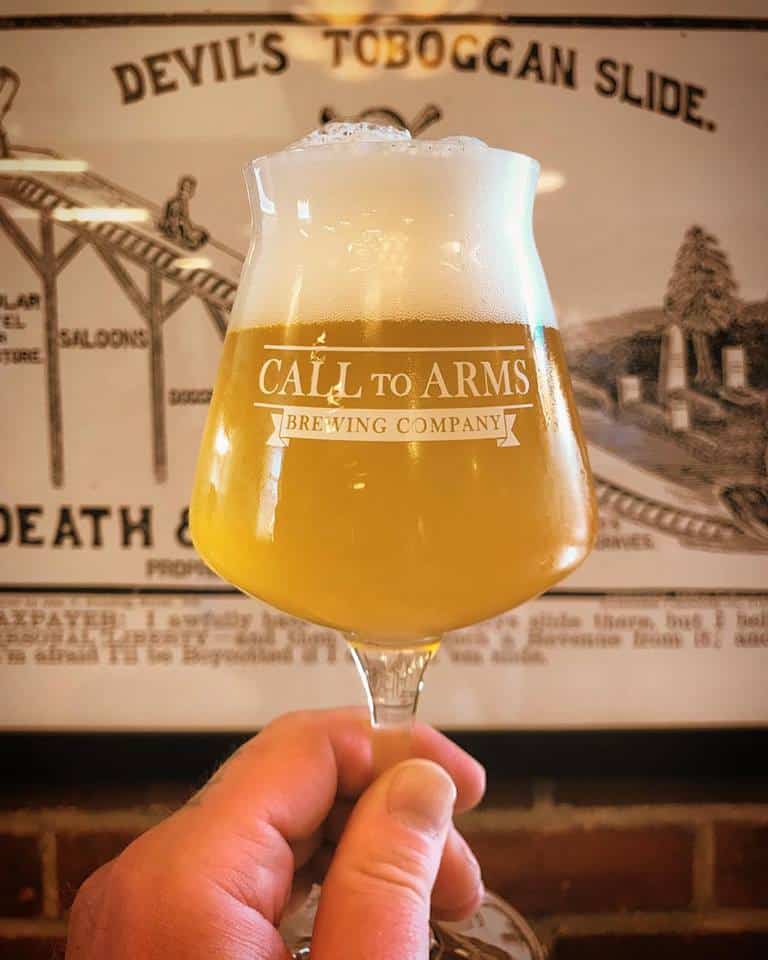 Call to Arms plays hosts to comedy nights, live music, and other events. Check their Facebook page and website for more information and a full line-up. 4526 Tennyson St., Denver, 720-328-8258.
Here are some of their upcoming free or cheap events:
Comedy Lot: A Stand-Up Comedy Show
Wednesday, May 5
9:30 p.m. to 11 p.m.
FREE
First come, first served seating. Featuring Harris Alterman, Haley Drizcoll, Phil Corridor, Hannah Jones, and Alec Flynn. Plus, live music from Jon Ham. The show is donation based, and they accept cash and Venmo.
More Fun Events at Breweries
Friday, May 7, 2021
Saturday, May 8, 2021
Sunday, May 9, 2021
Tuesday, May 11, 2021
Wednesday, May 12, 2021
Thursday, May 13, 2021
Friday, May 14, 2021
Saturday, May 15, 2021
Sunday, May 16, 2021