Special hours at most retailers are expected to continue through May. Everyone needs to play an active role in taking care of all the vulnerable populations in our community, especially the elderly. A simple trip to the grocery store can now be an arduous task for those populations because of the potential exposure to other shoppers. (If you're healthy, please ask your older relatives, neighbors and friends, if they need assistance with picking up groceries or other necessities.)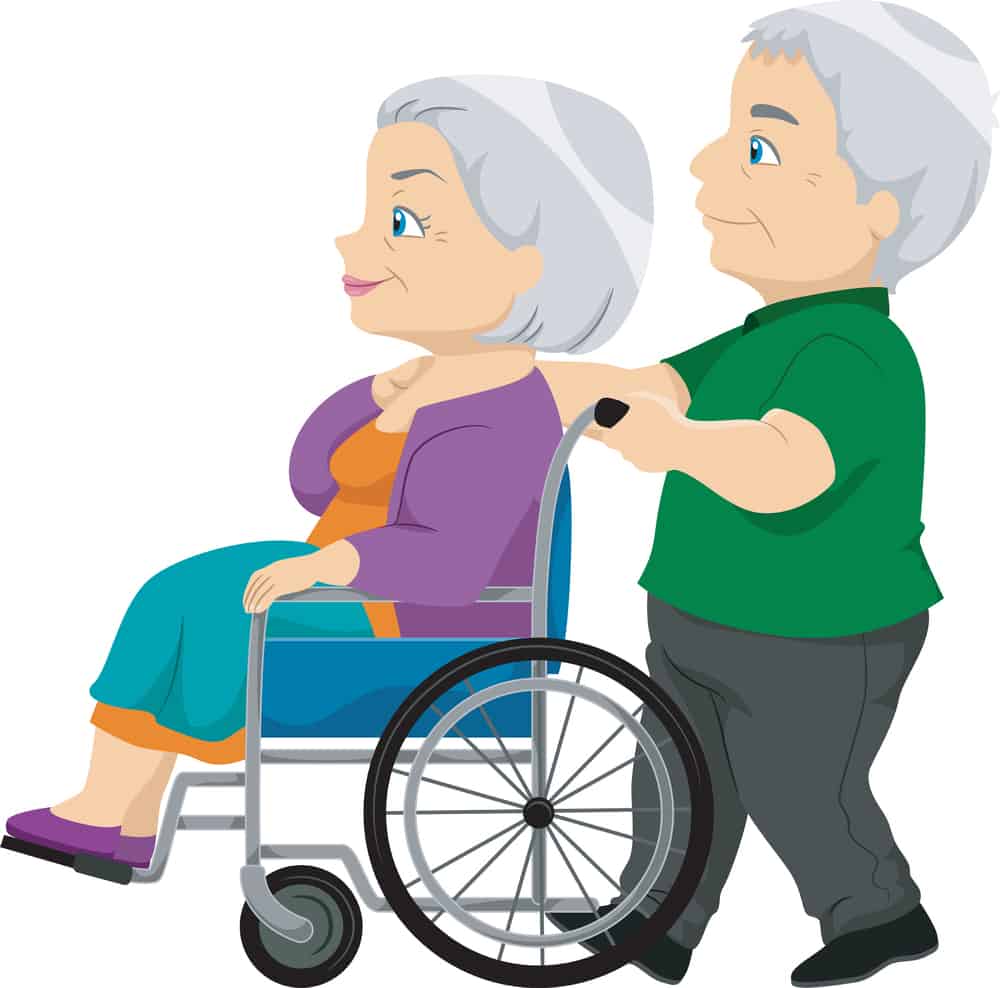 To help ease the stress, many grocery stores and other retailers are offering special hours intended just for the elderly, pregnant women and others at high-risk.
Regular business hours have changed for many businesses. Therefore, hours vary by store (and sometimes by location), so check first — before making your shopping list.
Occupancy Limits: As an added safety measure, most stores have now implemented maximum occupancy limits. The limit is based on the physical size of the store and count both customers and employees.
Occupancy limits are usually displayed in the front window and regulated by store management. If the store is busy, you may have to wait in line to get into the store — standing six feet apart from other customers.
Here's what's currently scheduled:
Big Lots – The discount chain is reserving the first hour each day for senior citizens and other vulnerable groups.
Costco – The discount warehouse is hosting special shopping hours for members 60 and older and people with physical disabilities — from 8 a.m. to 9 a.m., every Tuesday, Wednesday and Thursday.
Starting Monday, May 4, the hours will change to 9 a.m. to 10 a.m., Monday to Friday.
Dollar General – Dollar General is dedicating the first hour of operations each day solely for the shopping needs of senior customers.
King Soopers – The popular grocery is reserving the first two hours of shopping, 6 a.m. to 8 a.m., every Monday, Wednesday and Friday for senior citizens and other at-risk customers.
Natural Grocers – The regional grocery store is reserving 9 a.m. to 10 a.m. every Sunday and 8 a.m. to 9 a.m. every Wednesday for customers 60 and older and those with underlying health issues.
Safeway – Safeway is scheduling 7 a.m. to 9 a.m. every Tuesday, Wednesday and Thursday "for those most at risk in our communities."
Sam's Club – The warehouse is offering early shopping hours every Tuesday and Thursday from 7 a.m. to 9 a.m. for seniors and those with disabilities or compromised immune systems.
During these special shopping hours, members in the high-risk group can shop without ever leaving their car. From a designated parking location, these members can place their order. Then, an associate will grab the items on the list and the member will use Scan & Go to check out.
Sav A Lot – Many locations have dedicated shopping hours for seniors, customers with disabilities and their caregivers — please check your local store for participation.
Sprouts Farmers Market – The regional grocery store has no plans for special hours. For its response to COVID-19, click here.
Target – The big box retailer is reserving the first hour every Tuesday and Wednesday for "vulnerable guests" to shop, including seniors and those with underlying health conditions.
Tony's Market – The local grocery store is offering special hours for seniors and other high-risk customers — 8 a.m. to 9 a.m., Monday through Friday.
Trader Joe's – Every day, either 8 a.m. to 9 a.m. or 9 a.m. to 10 a.m. (depending on the location), the grocery store will maintain an additional line outside the front door for senior customers. This will ensure those customers in need will have an expedited entrance to the store.
Walgreens – The popular drugstore is reserving the 8 a.m. to 9 a.m., every Tuesday, for its senior customers.
Walmart – Walmart's 5,000-plus U.S. stores will host an hour-long senior shopping event every Tuesday for customers 60 and older — one hour before stores open. Walmart's current shortened hours are 7 a.m. to 8:30 p.m.
Walmart is also offering a pickup hour for people most at-risk. Each day at select pickup store locations, 7 a.m. to 8 a.m. is reserved for customers over the age of 60, as well as first responders, customers with disabilities and anyone designated high-risk by the Centers for Disease Control and Prevention.
Whole Foods Market – All locations in the U.S. will allow customers 60 and older to shop one hour before opening to the general public. (For example, if a store opens at 9 a.m., seniors can start shopping at 8 a.m.)