Crunch on this! Taco Bell is giving back with something everyone knows and loves – a FREE Flamin' Hot or Nacho Cheese Doritos Locos Tacos to everyone in America. On Tuesday, April 28, all drive-thru customers will receive a complimentary seasoned beef Doritos Locos Taco — no purchase necessary.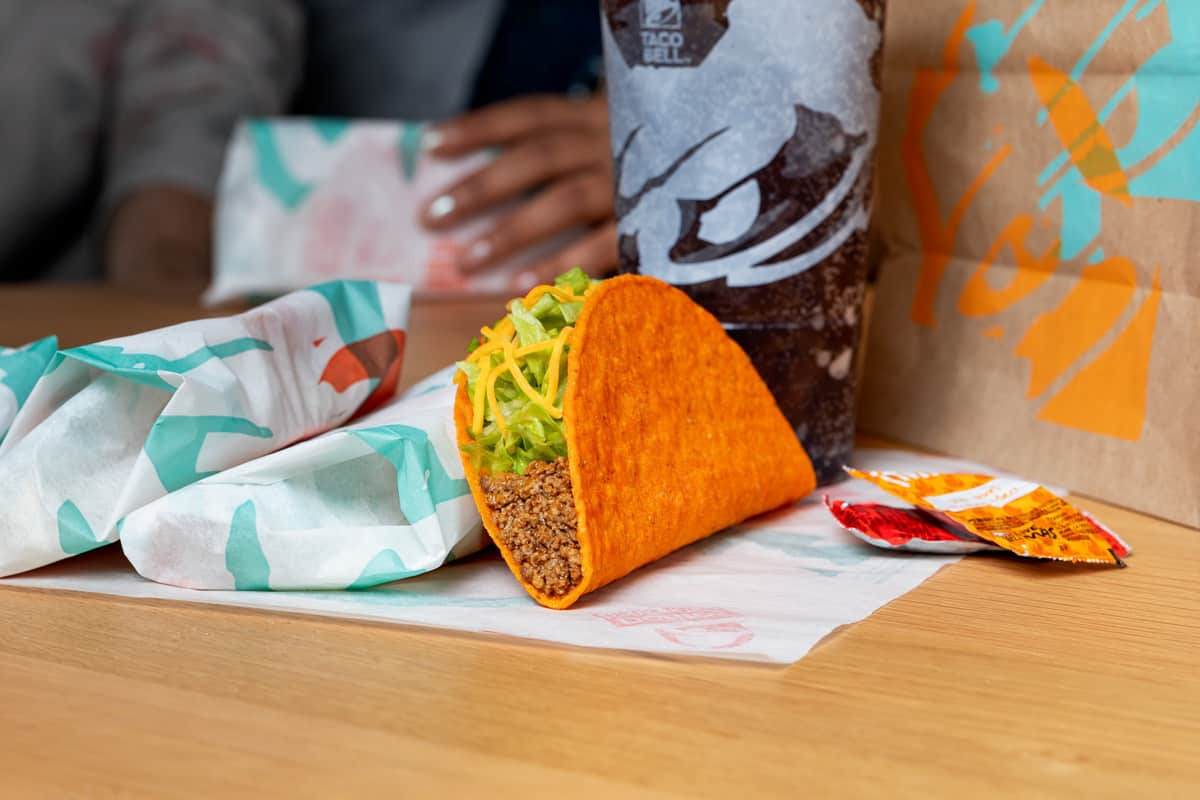 The offer is limited to one person (not per vehicle), so everyone in the backseat can chomp on the freebie, too.
The complimentary taco is available at participating locations, while supplies last. Hours have temporarily changed at most locations, so check first before making a "taco run."
The giveaway is not valid with any delivery orders — only drive-thru orders. You can also order the taco ahead through Taco Bell website or app for drive-thru pick-up. (However, if you order online, you may be limited to just one taco.)
Hungry for more food deals?
Wednesday, December 6, 2023
Thursday, December 7, 2023
Friday, December 8, 2023
Saturday, December 9, 2023
Sunday, December 10, 2023
Monday, December 11, 2023
Tuesday, December 12, 2023