Sharks, stingrays and snakes will soon fill Southwest Plaza. Don't worry. It's not some sort of scary movie, but all part of SeaQuest Interactive Aquariums. And yes, its inside a shopping mall. The new aquarium houses about 1,200 animals in more than 20,000 square feet of interactive adventures. The Grand Opening is set for June 2.
And, did we mention the mermaids? This new attraction will definitely have Denver talking. We've found big savings on passes if you buy before May 26.
SeaQuest calls itself a "Quest of Entertainment." That means visitors journey through realistically themed experiences across five continents where they connect with animals through hands-on encounters.
How hands-on? You can feed sharks, snorkel in the 45,000 gallon tank with stingrays and tropical fish, walk into a huge aviary and check out a coatimundi (we had to look that one up, too). On maybe pet an octopus or giant Sulcata tortoise.
Here's a cool video they sent us you may want to check out.
You'll find exotic sea life at the Caribbean Cove, tropical birds, iguanas and fish in the Amazon Rainforest, reptiles from the Egyptian Desert, and koi fish, mandarin ducks, Asian small-clawed otters and other animals along the Great Wall of China exhibit.
In Fantasy Caves of New Zealand marvel at one of the most amazing natural phenomena in the world, bioluminescence. Many of the creatures in this room glow under different spectrums of light. Explore an exciting collection of scorpions, coral and other kinds of glowing life.
Why Southwest Plaza? Why not? The mall has enough space and free parking, too. In fact, the other SeaQuest locations are in malls in Las Vegas, Fort Worth and Layton, Utah.
If you are ready to check it out, consider buying an annual passport. Now through the opening of the facility, they are 50% off. Passport holders will get to visit SeaQuest early, starting May 26, before it opens to the general public.
All passes include:
Unlimited admission for a full year
A discount of 50% off daily tickets for additional friends or family
50% off behind-the-scenes Animal Whisper Tours of Snorkeling with Stingrays
Access to special events
Gift shop discounts
Free access to all other SeaQuest aquariums
Discounts at a bunch of attractions across the United States
During the Pre-Open Sale a Single Annual Passport for one adult is $29.95 (regularly $59.95). A Dual Annual Passport for two adults is $54.95 (regularly $109.95).
A Family Annual Membership for adults and up to three children in the same household is $69.95 (regularly $139.95). An Ultimate Family Passport for two adults and unlimited children living in the same household is $99.95 (regularly $199.95).
Day passes at other SeaQuest locations start at $8.95 per person, so we're assuming the price will be similar here.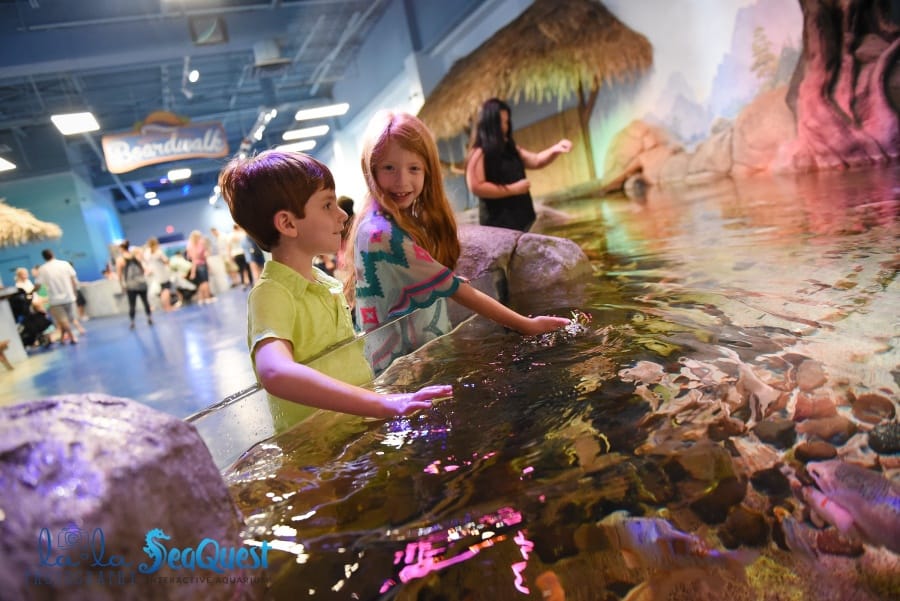 Southwest Plaza is at 8501 W. Bowles Ave., Littleton.