Do you have broken, burned-out or impossibly tangled sets of holiday lights stored away with last year's holiday decorations? Don't throw them out – recycle them for FREE instead! Thanks to the city of Denver's recycling program, locals can recycle holiday lights from December 5 through January 7, 2023 at two different locations.
What's Accepted:
Light strings and wires for incandescent, LED, and "icicle" lights.
Attached bulbs okay.
What's Not Accepted:
Bubble (liquid-filled) or neon lights.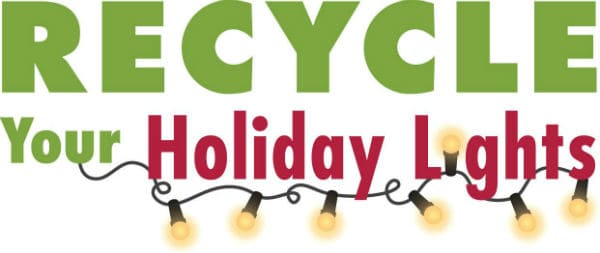 Note: Please remove light strings from packaging material.
FREE Drop-off locations:
Cherry Creek Recycling Drop-off
Located near the intersection of S. Quebec St. and E. Cherry Creek South Drive. Enter going south on Cherry Creek Dr. South (follow the signs).
Hours: Tuesday to Friday: 10 a.m. – 5 p.m. Saturday: 9 a.m. – 3 p.m.
Closed on Sundays, Mondays, and city holidays.
953 Decatur St. Denver, CO 80204
Hours: Monday to Friday: 9 a.m. – 5 p.m. Saturday: 9 a.m. – 1 p.m.
Closed on Sundays
Blue Star will be closed December 23 to January 1. The site will reopen on Monday, January 2, 2023.