Ratio Beerworks is a product of the punk scene of the late 90's. The DIY mindset of its founders led to a passionate exploration of brewing, which eventually built to the creation of their most ambitious project yet: Ratio Beerworks. The brewery focuses on creating a wide variety of carefully crafted beers that are based on traditional styles but that offer a modern twist.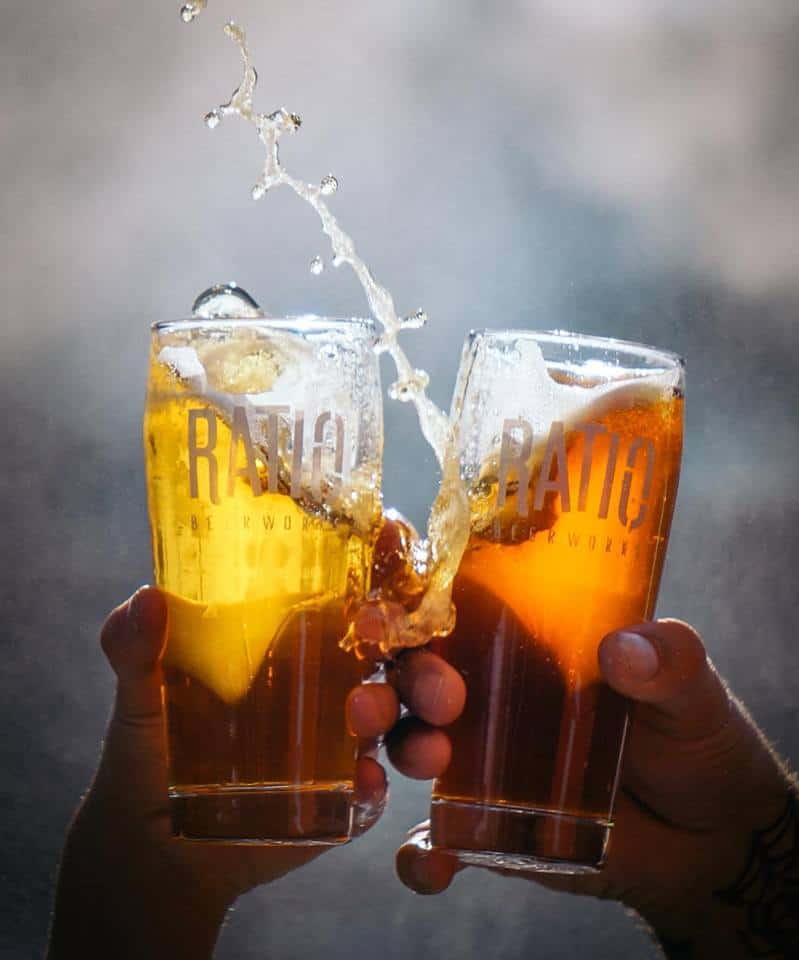 While the scene at Ratio is all about beer, they also aim to translate the punk rock industry's sense of community and can-do spirit through their frequent events. They often have food trucks on site and host live music, trivia, and more.
You can see a full list of their events on their Facebook page. 2920 Larimer St., Denver, 303-997-8288.
Below are some of their cheap or free upcoming events:
Pixel Playoffs: Video Game Tournament
Tuesday, March 19
7:30 p.m. to 9:30 p.m.
FREE
Not your average video game tournament, the Ratio Beerworks comedy team will bring you Mystery Gaming Theater style comedy commentary while gamers compete for top honors. For the inaugural showdown, they invite the best of the best in Super Smash Brothers on Nintendo Switch to duke it out for prizes. Sign-ups start at 7:30 p.m. and the games begin at 8 p.m.
The Return of Ratio Comedy Night
Wednesday, March 20
8 p.m. to 10 p.m.
FREE
Catch your favorite Denver comedians in action at this weekly stand-up showcase. The lineup will include:
Cory Helie
Matt Cobos
Andrew Bueno
Eliot Broder
Lizzy Wolfson
Timmi Lasley
Brandt Tobler
Period Kits Mega Launch Day
Saturday, March 23
2 p.m. to 6 p.m.
FREE
Period Kits collects and distributes period products to individuals, groups, and agencies in the Denver Metro area. Grab a friend and get ready to go with the flow! Have some tasty beverages, build some kits, and dream together. This is a perfect chance for you to learn more about or introduce a friend to the idea that every person who has a period should have access to the period products they need, when they need them. It's dignity. Period.
Vinyl Records Night
Tuesday, March 26
7 p.m. to 11 p.m.
FREE
They'll have a mobile record store on-site from Something Vinyl Club. Anyone who purchases a record will be entered to wine a pair of tickets to an upcoming show. You can also bring in your own records from home to be played. If you play a record during the night, you'll receive a two for one beer deal on your next round. Additionally, 303 Magazine will be on hand selling their newly released 303 Music Vinyl featuring all Denver artists.
More upcoming events at Denver area breweries
Friday, March 22, 2019
Saturday, March 23, 2019
Sunday, March 24, 2019
Monday, March 25, 2019
Tuesday, March 26, 2019
Wednesday, March 27, 2019
Thursday, March 28, 2019
Saturday, March 30, 2019
Sunday, March 31, 2019
Tuesday, April 2, 2019
Wednesday, April 3, 2019