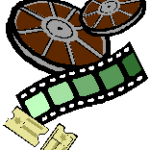 The most-watched science show returns to National Geographic March 9. Cosmos: Possible Worlds, created, executive produced, directed and written by Ann Druyan and hosted by astrophysicist Neil deGrasse Tyson, continues Carl Sagan's legacy that began more than 40 years ago. This wonder-filled voyage through humanity's past, present and hopeful future transports viewers to lost worlds and worlds yet to be revealed by science.
State-of-the-art VFX, stylized animations and dramatic reenactments carry viewers deep into the future and through that hole in the curtain of reality.
MHOTC readers can attend a FREE sneak preview of Episode 2: "The Fleeting Grace of the Habitable Zone" on Wednesday, March 4 at 7 p.m. at the Denver Museum of Nature and Science's IMAX theater.
All attendees will receive FREE popcorn & soda and are invited to join a post screening discussion with Dr. Robert Stencel, Professor of Astronomy at University of Denver and Director of DU Observatories.
Click here to download and print an admit-two pass.
The number of passes is limited, so please don't abuse the system and share the love. Get yours now, if this movie interests you. Once the limit has been reached, the system won't issue any more passes.
Remember, even with a pass, seating is not guaranteed, so get there early.