BJ's Restaurant & Brewhouse is making October a little sweeter. The chain is offering its signature dessert, the Pizookie for just $3 — from October 10 to 31. (We're guessing the name is a combo of pie and cookie?)
No additional purchase necessary, so, when your sweet tooth has a craving, stop in for some sweet savings. The dessert is definitely shareable, so two or three people could enjoy one without feeling too guilty.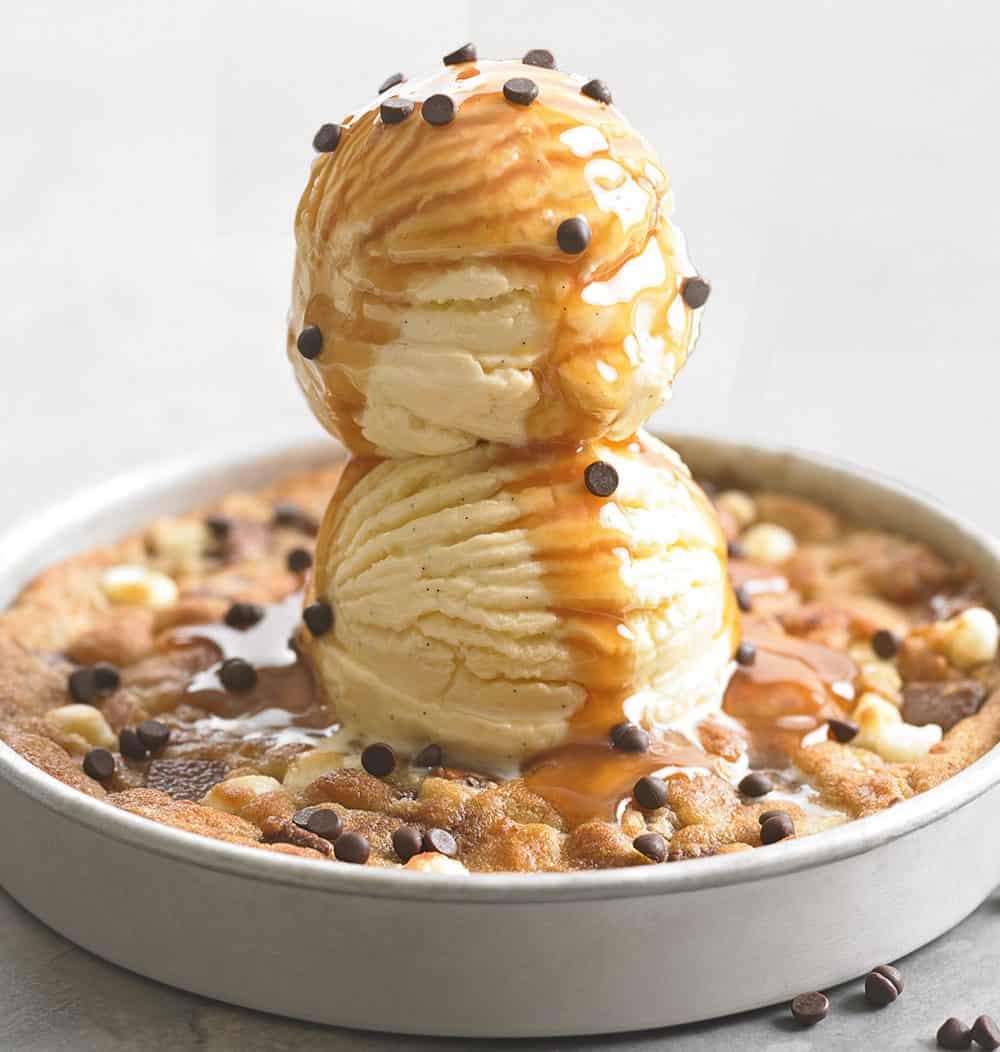 The popular dessert comes in a variety of flavors, including:
Gluten-Free Chocolate Chip Pizookie
Monkey Bread Pizookie
Peanut Butter Pizookie
Pizookie Two-Flavor
Salted Caramel Pizookie
Triple Chocolate Pizookie Made With Ghirardelli
White Chocolate Macadamia Nut Pizookie
Each one is only $3. (As a reference, the Pizookie Mini regularly sells for $3.75, so the savings are definitely crave-worthy.) The offer is not valid for the Pizookie Trio or Pizookie Party Platter.
There are five locations in Colorado — Aurora, Boulder, Colorado Springs, Ft. Collins and Westminster.
Hungry For More Food Deals?
Tuesday, August 16, 2022
Wednesday, August 17, 2022
Thursday, August 18, 2022
Friday, August 19, 2022
Saturday, August 20, 2022
Sunday, August 21, 2022
Monday, August 22, 2022