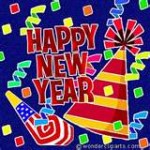 Sure there will be fireworks across the metro area on New Year's Eve, and grown-ups can stay up late counting down to midnight, but families will also find some kid-centric ways to celebrate the hours leading up to 2020 on Tuesday, December 31. Here are several we found that are sure to delight the kiddos. If you know of any we have missed, please email laura@milehighonthecheap.com.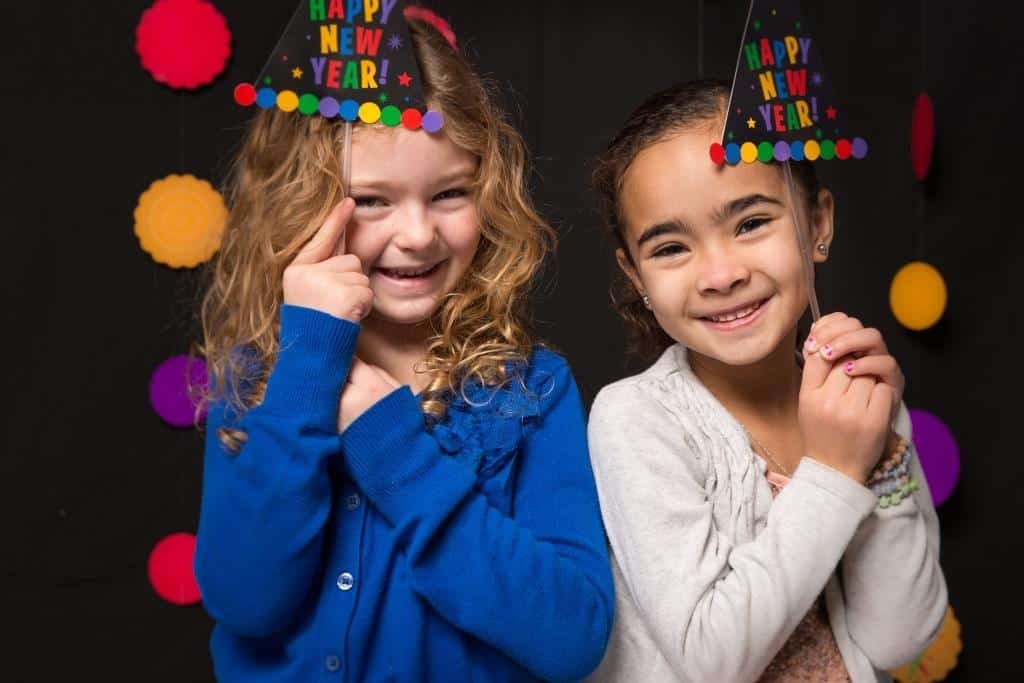 11:15 a.m. to 12:15 p.m., FREE
5171 W. Dartmouth Ave., Denver
Hosts a Noon Year's Eve Party. Celebrate New Year's Eve with crafts and fun as they count down to noon. Ages 3 to 8.
9 a.m. to 4 p.m.
2121 Children's Museum Dr., Denver, 303-433-7444
Features a shiny Times Square-like ball which will drop every hour, complete with rainbow confetti and bubble-wrap "fireworks." Also on tap: noisemakers, face painting, art projects and treats in The Teaching Kitchen. The Sparkly Science program will feature educators in glittery lab coats creating dry ice vapor bubbles and other surprises.
Non-member admission for this special event is $16 for ages 2 to 59 and $14 for seniors (60+) and those age 1. Members and SNAP recipients get a 50% discount.
11:30 a.m. to 12:30 p.m, FREE
7706 W. Bowles Ave., Littleton
Countdown and ring in the New Year with your family at noon. Enjoy music, crafts, photo props and more.
Noon, FREE
400 Powers St., Erie
Peter Davison performs his show "Fun Things" featuring juggling, dancing, comedy and audience participating. Space is limited to arrive early to get a good spot.
11:30 a.m. to 12:30 p.m., FREE
810 S. University Blvd., Denver
Come celebrate Noon Year's Eve with fun crafts, bubble wrap stomping and a balloon drop. No registration required. Ideal for ages 3 and up accompanied by an adult.
11:30 a.m. to 12:30 p.m., FREE
5000 CO Rd 73, Evergreen
Celebrate New Year's Eve with stories, songs, crafts, and a New Year's countdown to noon!
Countdown at 6:59 p.m.
All Mici locations
Noise-makers and favors for every table. Guests can make it a family feast or just feed the kiddos with Mici's Bambini Menu (Kids eat FREE with adult entree purchase or pay $4 for Bambini menu). Mici will do a fun countdown to 2020 at 6:59 and all children will be invited to join in a complimentary sparkling cider toast at "midnight" (aka 7 p.m.).
11 a.m. to 1 p.m.
7337 W. Alaska Dr., Lakewood
Enjoy half-price skating (includes skate rental) from 11 a.m. to 1 p.m.
Noon to 2 p.m., FREE
1498 N. Irving St., Denver
Celebrate the end of the year and bring in 2020 at a family friendly glow-in-the-dark event. Games, snacks, mocktails, sparkling crafts, noisemakers, and more. Families of all ages welcome.
11 a.m. to 1 p.m., FREE
6155 S. Main St, Aurora
Held at The Pond (Southlands ice skating rink). Attendees can skate, visit the "Kiss" booth with Hershey Kisses and check out the selfie wall of fun pics with the family. At noon, there will be a balloon drop. Also, a balloon pop where kids may win Golden Tickets with prizes that range from free passes to The Pond to Southlands gift cards. Sparkling apple cider toast, a DJ playing tunes and party favors.
3 p.m. to 4 p.m., FREE
8485 Kipling St., Arvada
Celebrate the New Year with Casablanca, Paris and Rome. It's afternoon here, but it's midnight there. Balloons, bubbles, drinks (sparking apple juice for toasts), songs and more.
110 N. Harrison Ave., Lafayette, 303-604-2424
Ring in the New Year a few hours early in Lafayette. Enjoy noisemaker crafts, face painting, the Bunny and Birdie Comedy Magic Show, refreshments, and a special countdown celebration.
Party #1 is from 10 a.m. to noon and and Party #2 is from 1 p.m. to 3 p.m.
Admission is $11 per child; $7 per WOW! member child; and $6 per adult. Advance ticket purchase required. Buy tickets for 10 a.m. morning party here. Buy tickets for 1 p.m. afternoon party here.