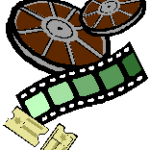 From the minds behind Searching comes Missing, a thrilling roller-coaster mystery that makes you wonder how well you know those closest to you. When her mother (Nia Long) disappears while on vacation in Colombia with her new boyfriend, June's (Storm Reid) search for answers is hindered by international red tape.
Stuck thousands of miles away in Los Angeles, June creatively uses all the latest technology at her fingertips to try and find her before it's too late.
But as she digs deeper, her digital sleuthing raises more questions than answers…and when June unravels secrets about her mom, she discovers that she never really knew her at all.
MHOTC readers can attend a FREE sneak preview of the film Thursday, January 12, 2023, at 7 p.m. at the Regal Continental 10.
Click here to download and print an admit-two pass.
All passes are first-come, first served and do not guarantee seats, so arrive early.
The number of passes available is limited, so get yours now — only if this movie interests you and you're able to attend. Please don't abuse the system.
Once the limit has been reached, the system will not issue any more passes.