Mother's Day is all about thanking Mom for her love, support and kindness. However, who says you can't show your love without breaking the bank? Most mothers appreciate the value of finding the best deal, no matter the occasion. Here are some Mother's Day deals around the Mile High City for the "mother of all round-ups":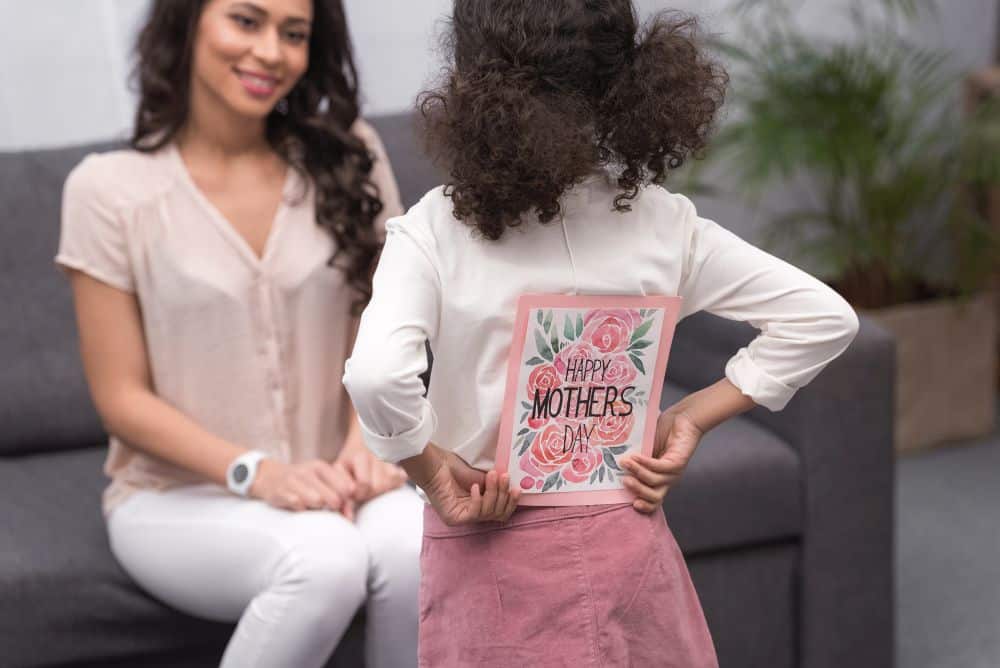 The deals are valid on Sunday, May 9. The offers are only open to mothers at participating locations, while supplies last. Also, be sure to review the fine print on all bonus cards, as many have redemption restrictions.
Please review the details of each offer, before taking mom out on the town for the day.
Remember, parking meters are FREE in Denver on Sundays, too.
Take her out for a bite
Moms get FREE Mimosa Starter Kit (with a 16-oz. orange juice and specialty recipe card) with the purchase of a Brunch Box — from May 7 to 17. Plus, everyone can enjoy 20% off electronic gift cards.
On Mother's Day, all to-go orders are 20% off, including the restaurant's popular customizable Family Meals. The discount does not apply to alcohol or delivery fees. The offer may only be available to loyalty members, so call ahead for more details.
Moms eat FREE — hamburger, small fries and small soda.
Moms sip on a FREE glass of plum wine or beverage of their choice.
Mothers get a FREE red velvet cake donut (or any donut with a hole) and small coffee.
Take Mom to brunch and dinner and she will receive FREE treats and surprises just for her.
Give Mom the gift of relaxation! Through May 9, the mini-spa is offering buy-one-get-one FREE massage — purchase one 60-minute massage and receive another at no cost.
Everyone can enjoy $2 off any salad in May. Discount is automatically applied.
If you're making dinner at home for Mom, save on all of the ingredients at the grocery store — save $10 on a purchase of $75 or more. The discount is available from May 5 to 9.
Treat Mom with a buy-one-get-one for 50% off Footlong sub.
Moms get FREE frozen yogurt and toppings — up to 6-oz.
Moms eat FREE — chili dog, small fries and small soda.
Buy her something special
Give the gift of learning! Treat Mom to a one-year gift subscription to One Day University. One Day University features engaging, accessible talks on a wide variety of topics from top university professors. An annual subscription allows you to watch all of the talks and ask questions, and also access the extensive video library. MHOTC has an exclusive discount code, SMARTMOM, that will get Mom a one-year subscription for just $72. Get the Mother's Day deal on One Day University.
Save 30% to 40% on select loungewear and pajama sets through Mother's Day.
Mothers get 25% off and a FREE gift with a purchase of more than $150.
Save 15% sitewide with promo code MOTHER15 — ends May 10.
Get her a gift card
Give Mom a $50 gift card and get $10 Bonus Card
Feed Mom with a $50 gift card and get a $10 off coupon.
Order a $50 gift card online by May 9 and receive a $10 Bonus eCard.
Treat Mom to a $50 gift card online and enjoy a $10 Bonus Card.
Mom gets a $25 Dining Card to be used on her next visit. Plus, buy a $125 electronic gift card and get a $25 bonus card.
Buy Mom a $50 gift card and enjoy a $10 Bonus Card.
Buy Mom a $50 gift card and receive a coupon good for $10 off your next order of $30 or more.
Receive a $5 Bonus Bucks card with the purchase of a $25 gift card — from April 19 to June 21.
Get 25% off e-gift cards with promo code TREATMOM — from May 3 to 9.
Buy Mom a $25 gift card and receive a $5 Bonus Card.
Happy Mother's Day to all the Moms!
Reader Interactions