We always love a good deal and one of the best places to find one is at Mile High Flea Market. The market is now open, with new guidelines in place. The 80-acre site houses a traditional flea market — open to anyone who wants to sell, a four-season farmers market, covered shops, food and beer stands, and more. Open every weekend (Friday, Saturday & Sunday) year-round, the Market boasts tons of sellers.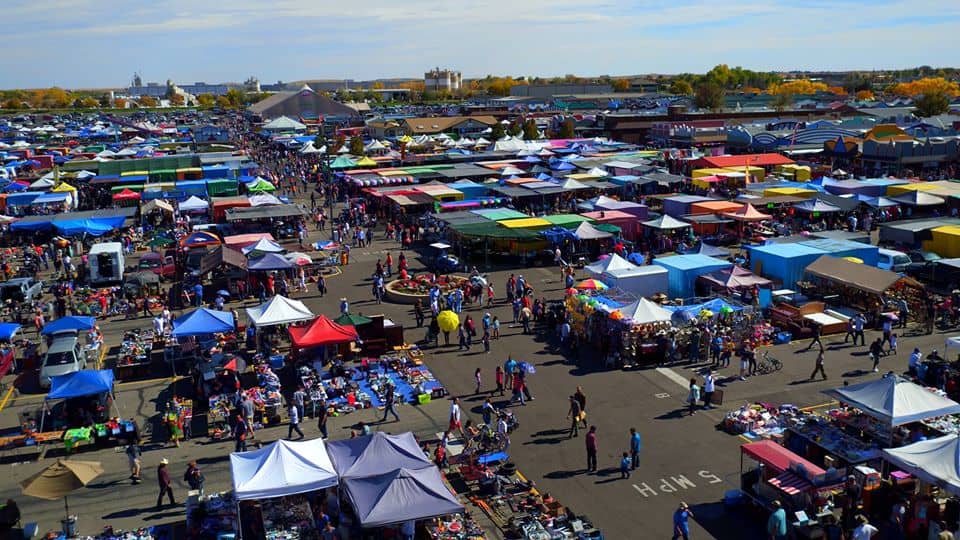 Under current rules: Sellers and customers are required to wear face masks at all times, maintain social distancing and wash hands regularly. No sampling is allowed.
Organizers say they are monitoring capacity and address how social distancing can be practiced at a flea market.
Because the market encompasses such a big space, there is plenty of room to spread out while you shop. Signs around the market remind people to stay 6' apart and they will be monitoring social distancing.
For now, the rides won't operate and there is no live entertainment.
You'll still find some of your favorite foods (limited menu to start) and the farmers market is stocked with fresh produce.
Admission is an affordable $2 per person on Friday and $3 per person on Saturday & Sunday. A 3-day Pass good all weekend is $5 per person. And kids 12 and under get in FREE.
Hours each day are 7 a.m. to 5 p.m. Parking is FREE and plentiful.
It's located at I-76 & 88th Ave. in Denver.