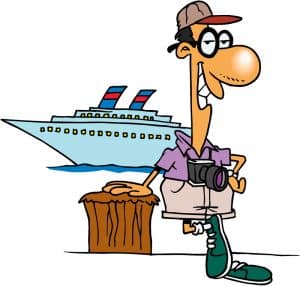 No need to take an uncharted course when planning an ocean cruise. Laura helps you navigate your maiden voyage during "Cruising 101: How To Save When you Sail" — a FREE workshop at the Englewood Public Library on Saturday, January 11, from 10:30 a.m. to noon. In this fast moving workshop, Laura shares tips on all the decisions that come with taking a cruise.
Learn about when to buy, choosing the right ship and cabin, what to pack, shore excursions, tipping and more. Get the latest info on the practicalities of a cruise, on-board "gotchas" and most important, getting the best deal for your budget.
This class is for both guys and gals of all ages, so bring your friends and your questions. Plus, in true MHOTC style, there will be a door prize. Registration isn't required.
The workshop is in the Anderson Room. The library is at 1000 Englewood Pkwy., Englewood.