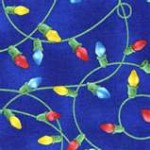 Our apologies. This event is ONLY for residents that live within 1,000 feet of the park. Lakewood shines a bit brighter following the mayor's tree lighting on Tuesday, November 16 from 5 p.m. to 8 p.m. at the Heritage Lakewood Belmar Park. The official lighting ceremony begins at 5:30 p.m. on Friday. This event is FREE and open to all ages. Reservations are required and space is limited.
Visits with Santa must be reserved in advance. See link below for reservations.
Guests will also have access to Camp Christmas, a Denver Center for the Performing Arts Off-Center event located at Heritage Lakewood. Reservations are required, as space is limited.
You can reserve your FREE ticket here or call 303-893-4100.
For more information, call 303-987-7850. 801 S. Yarrow St., Lakewood.
More Holiday Fun