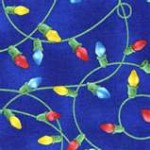 Lakewood shines a bit brighter following the mayor's tree lighting on Tuesday, November 15, 2022, from 5 p.m. to 8 p.m. at the Heritage Lakewood Belmar Park. The official lighting ceremony begins at 5:30 p.m. on Friday. Cookies and hot cocoa are served. This event is FREE and open to all ages. Reservations are required and space is limited.
Guests will get a sneak preview of Camp Christmas, A Denver Center for the Performing Arts Off-Center event located at Heritage Lakewood.
Visits with Santa must be reserved in advance. Click here to reserve your spot.And be sure to ADD the "Add a Visit with Santa".
Note: When you reserve a slot with Santa it says "Camp Christmas" and "Buy", but it's also $0.0 so it's is FREE.
For more information, call 303-987-7850. 801 S. Yarrow St., Lakewood.
More Holiday Fun