Many readers have expressed frustration at redeeming coupons at King Soopers lately, namely coupons not being accepted at checkout. And it might be due to the grocery store's new strict coupon policy. But knowledge is power! Coupon clippers fully understand that to be a good bargain hunter you must first know a store's coupon policy.
It gives you power at the checkout stand, especially when there's an issue. And, nowadays, redeeming coupons is not as easy as it once was. Not to mention, it's harder to find manufacturers' coupons than ever before.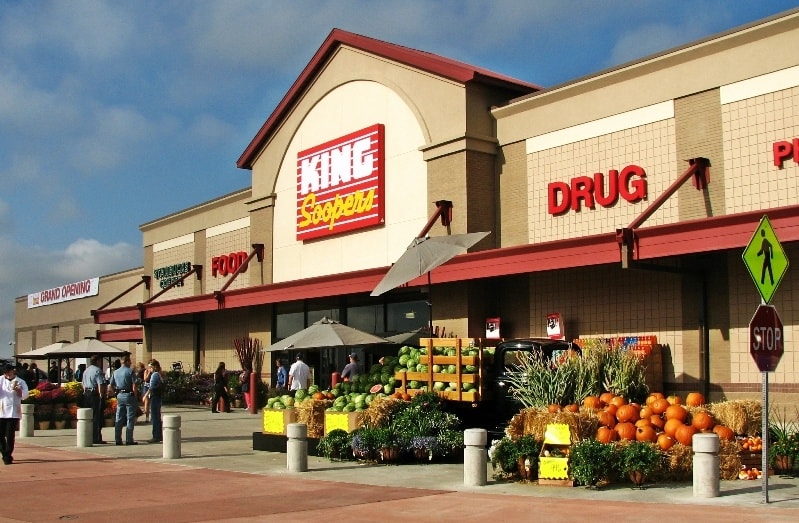 What is King Soopers' limit on coupons?
According to the store's coupon policy, "Limit one store/manufacturer coupon (paper or digital) per item purchased."
For bargain hunters, that means you can no longer "stack coupons" — combine a manufacturer's coupon on top of a store coupon. You can now only use one or the other on an item, but not both.
Be careful, if you've added a store digital coupon to your account, you won't have a choice. The store coupon will automatically apply and be the only one accepted, even if the manufacturers' paper coupon in your hand has a better value.
What about the popular Weekly Digital Deals?
In addition, when you take advantage of King Soopers' popular weekly digital deals, you cannot use a paper manufacturer's coupon on that same purchase. The store's weekly digital deals are applied as a digital coupon, so that meets the limit of one coupon per item.
The same issue applies to the store's popular "Save More" sales, where you have to download a coupon, for say, an additional 50¢ off per item (up to five times.)
What about personalized coupons?
Also, be cognizant of those personalized coupons King Soopers sends out or that you add to your account. They cannot be combined with another digital coupon deal or manufacturer's coupon. In many cases, the personalized deal will be applied first to your item at checkout — even if another store or manufacturer's coupon on your account (or physically in your hand) has a higher value.
Are general sale items affected?
The coupon limit applies to any store sale that requires you to download a digital coupon to your account, If you download (aka "clip") a digital coupon, that's the only coupon you can use on that item. No other coupons will apply.
As of now, we don't believe items discounted or "on sale" with simply the swipe of your shopper's loyalty card are affected. On those items, you should still be able to use one additional digital or paper store coupon or manufacturer's coupon. If we learn otherwise, we will update the post accordingly.
See an example of how digital coupons are redeemed on this receipt…
We purchased five six-packs of soft drinks at $2.99 each, as part of King Soopers' popular Weekly Digital Deals.
However, because we already had a Best-Customer Bonus coupon on our account of 75¢ off one six-pack, the system would not allow the weekly digital deal to be applied to one of the six-packs.
In the past, we would have received the weekly sale price and the store coupon discount together and been able to purchase one six-pack for $2.24. Unfortunately, that no longer applies — just one coupon per item, regardless of whether it's a paper or digital store or manufacturer's coupon.
And, if they're digital coupons, you have no control over which coupon will be applied at checkout. It appears King Soopers applies the coupon with the lowest value first. However, it may vary by customer and/or transaction. It may also be tied to the order in which the coupons were downloaded to your account.
At this time, we don't have any official confirmation on how multiple digital coupons for the same item are applied.
What other rules apply to using coupons at King Soopers?
Acceptance is subject to any restrictions on the coupon from the manufacturer.
All coupons will be accepted at face value on the purchase of the correct description on the coupon, including brand, size, quantity, color and/or flavor.
Expired coupons will not be accepted
Coupons presented on an app or mobile device will not be accepted. King Soopers only accepts digital coupons found on its app or website.
Coupons that are copied, blurry, out of proportion, altered or will not scan at the point of sale will not be accepted.
Coupons are limited to three (3) redemptions of the same coupon per day, per household — unless noted otherwise on the coupon.
If the order total is negative from coupon use, the balance will be added to merchandise return card.
Additional restrictions for Internet Coupons/Print at Home (PAH) Coupons include the following: "Free Item" Internet coupons can be accepted if all purchase criteria are met; only one internet/PAH coupon per item will be accepted; and Internet coupons are limited to two (2) redemptions per household, per day.
Can you still use store digital coupons, if you don't have a digital account at King Soopers?
Yes, you can! And that includes the popular Weekly Digital Deals.
Note: You must still sign up for a King Soopers shopper loyalty account.
According to King Soopers' coupon policy, "Shopper Card holders who do not have a digital account may receive the discounted pricing offered in a digital coupon or offer by speaking to an associate at any customer service desk. Customers will be required to show their Shopper's Card or provide their Alternate ID."
Finally, it's important to note that the store manager has the right to accept, decline or limit the use of any coupon or offer.
Review Kroger's full coupon policy here. (Kroger is the parent company of King Soopers.)
What are your thoughts on King Soopers' new coupon policy? Share your thoughts with other readers by commenting below.