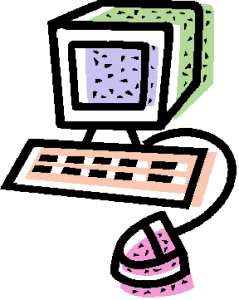 In case it snuck up on you, school is out this week (or next for some). Are you ready? Are the kids already whining they have nothing to do? Why not keep them occupied and their brainpower fully engaged by signing up for summer camp? But not just any summer camp — we're talking the top STEM summer camp in Denver. It's called iD Tech and MHOTC has an exclusive discount.
Sure there are dozens, if not hundreds, of summer camps in the Denver-Boulder area. But iD Tech is different. Students ages 7 to 17 learn to code, design video games, mod Minecraft, create with Roblox, engineer robots, print 3D characters, work with AI, build laptops, design Fortnite-inspired games, learn about cybersecurity, and more.
iD Tech is the only summer tech program that's been trusted by the top universities on the planet for nearly two decades. In our area, that means you'll find camps at University of Denver, Mile High Academy and CU Boulder. Here's a full list of locations.
Why iD Tech?
There are a number of great reasons to consider sending your kids to one of iD Tech's summer STEM camps.
For 20 years, iD Tech has paved the way in STEM education. With more than 50 cutting-edge summer courses and year-round online private lessons, they set your child up for long-term success. In fact, alumni often go on to launch startups, found nonprofits, and land dream jobs at tech powerhouses like Google and Facebook.
iD Tech also partners with the biggest names in tech like Adobe, Android, Autodesk, Microsoft, and Unity. So your kids are using the latest and greatest tools. Nothing is out-of-date.
Courses are taught by some of the best talent around. iD Tech even recruits some instructors from universities such as Stanford, RIT and CalTech. The program inspires students in an upbeat, collaborative environment.
With just 5-10 students per instructor (maximum 10), beginner to advanced students enjoy personalized learning at their pace. It's a recipe for long-term success.
Programs include:
iD Tech Camps
For ages 7 to 17, iD Tech Camps is the flagship program, offering courses for every interest — coding, game development, robotics, and design. There are week-long camps, with day and overnight options.
Alexa Café
An all-girls program for ages 10 to 15. Alexa Café offers a unique blend of tech, entrepreneurship, and social activism — all set in a stylish setting! Code an app for charity, design a mobile game, engineer wearable electronics, and more. There are week-long camps, with day and overnight sessions.
Kid-Friendly
Most important? Kids have FUN! Sure, they dive deep into tech, but this is still summer camp with all the shenanigans. They can join in on dress-up days, outdoor activities, gaming tournaments, music video parodies and, our favorite, "Pie-Your-Instructor Fridays."
At iD Tech, kids aren't just dropped in front of a computer. Campers are shown the process from beginning to end. For instance, Game Design 101 begins with an overview of the principles of game design and ends with their own game files to take home and play. One of their courses even allows you to build, program, and take home your own laptop. Check out their courses here.
These camps aren't just coding — imagine printing out your own 3D characters or learning about cybersecurity. iD Tech is assisting kids all over the country to build the foundations they need for a career in STEM fields.
A Pathway for College & Dream Careers
Need one more reason to consider a STEM Camp like iD Tech? The Smithsonian reports that by the end of 2018, 2.4 million STEM jobs will go unfilled. Children and teens who learn tech skills can go on to the most exciting, in-demand and high-paying (we're talking six-figures) careers. iD Tech is an investment in your child's future.
An Exclusive Deal For Our Readers
Exclusive to Mile High on the Cheap readers, receive $75 off when you register with code MILECHEAP18 before August 31. Courses sell-out quickly, so get started today by going here or call (888) 709-8324 for personalized course recommendations.