Dedicated to celebrating all things craft, Grandma's House is a brewery that prides itself on creating a relaxed, comfortable, and nostalgic atmosphere designed to make everyone feel welcome. They offer up beers of the highest quality, made with love and free of pretension.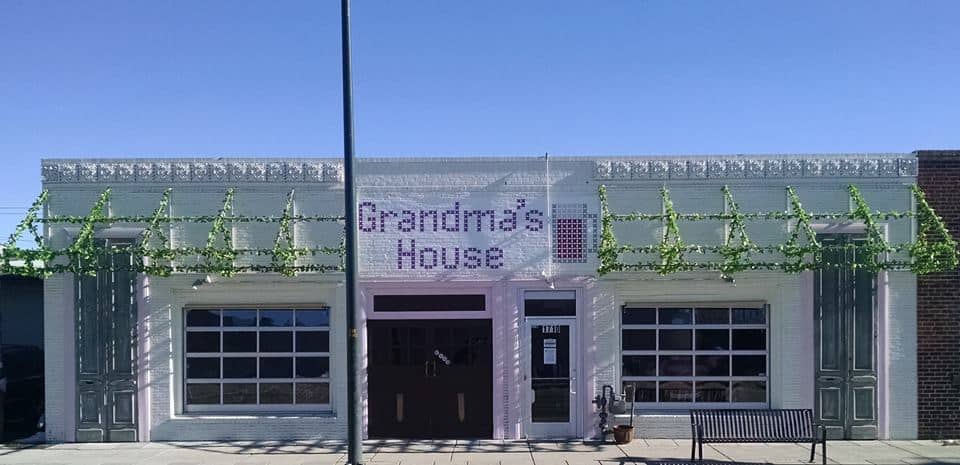 With an appreciation for the diverse community of artisans surrounding them, Grandma's House often showcases products made by small producers right here in Colorado.
They also partner with other business to host regular events, so make sure to check out their Facebook page and website to see what they have on the calendar. 1710 S. Broadway, Denver, 303-578-6754.
Here are some of their upcoming free or cheap events:
Grandma's Monthly Comedy Show
Every Second Thursday until June 11
8 p.m. to 9:30 p.m.
FREE
Come out for their monthly comedy show, hosted by Jon Spurgfin.
Live Music: Gaelynn Lea with Special Guests Alright Alright
Saturday, March 14
7:30 p.m. to 10:30 p.m.
$10 – $15
Gaelynn Lea will be performing her unique mix of haunting original songs and traditional fiddle tunes with an opening set from Alright Alright. Gaelynn performs from her accessible wheelchair, and also does speaking engagements about disability rights, finding inner freedom, and accessibility in the arts. In recent years, she has used her music as a platform to advocate for people with disabilities and to promote positive social change. Tickets can be purchased through the link above, and are $10 in advance and $15 at the door.
More upcoming events at Denver area breweries
Wednesday, April 1, 2020
Thursday, April 2, 2020
Friday, April 3, 2020
Saturday, April 4, 2020
Tuesday, April 7, 2020
Wednesday, April 8, 2020
Thursday, April 9, 2020
Saturday, April 11, 2020
Sunday, April 12, 2020
Tuesday, April 14, 2020