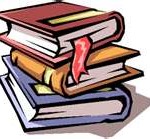 Attention, bibliophiles! This is the one you have been waiting for: Denver Public Library's Used Book Sale, has returned, running this weekend, August 18 to 20, 2023, at the Historic Elitch Theatre. It's been three years since the Library's last sale and this one is NOT at the downtown library.
More than 18,000 books will be sold at bargain basement prices. This year's prices weren't posted, but typically run $3 or less for most items.
On Sunday, you can fill a bag with book for $12 per bag.
The sale runs from 11 a.m. to 6 p.m. on Friday & Saturday and from 11 a.m. to 2 p.m. on Sunday.
Cash, checks and credit cards are accepted.
4600 W. 37th Pl., Denver.