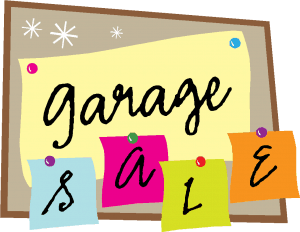 One man's trash is another man's treasure. So get hunting, Mile High Cheapskates! MHOTC's Garage Sale page is an interactive map, where you can find sales of all sizes, some with pictures of items for sale. You can even add your own sale for FREE. Simply go to the map and click on the blue "Add A Sale" button.
Do note that we don't actually run the page, it's operated by an outside company that puts it all together in a helpful format. So, if you have any issues, you need to take it up with them.
Now go clean out those closets!