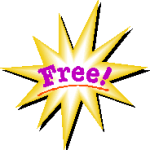 Mmm…donuts! Donut lovers (and who isn't?) definitely "do-nut" want to miss out on National Donut Day. Fans can celebrate the "holiest" day of the year by enjoying the iconic bakery treat on Friday, June 4. Whether you enjoy yours plain or with sprinkles, there's a perfect donut waiting for everyone in the bakery case at local shops and national chains around town.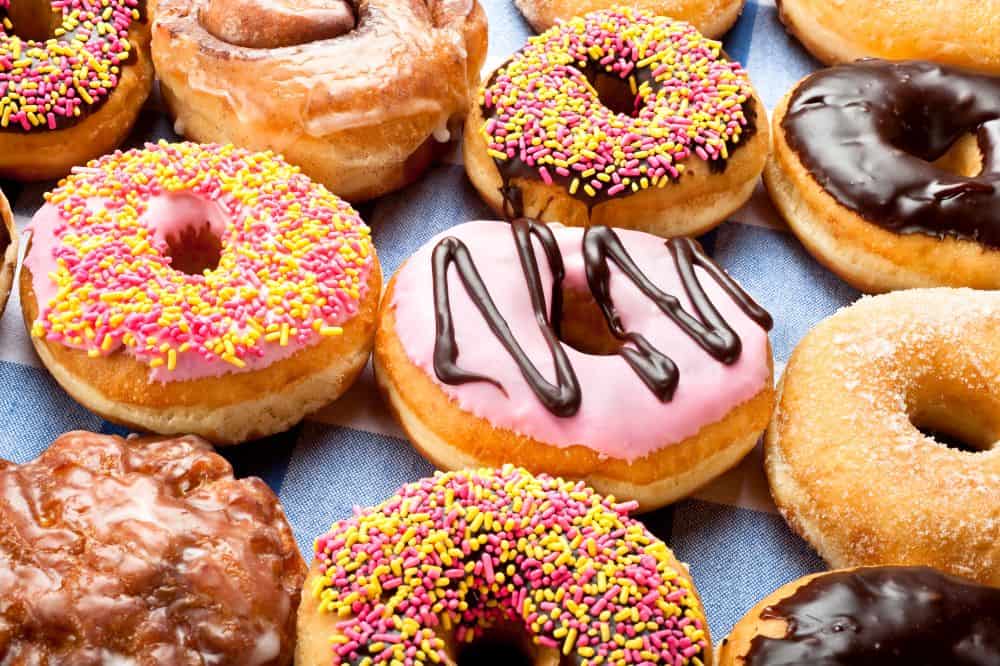 Keep up with the latest deals, discounts and FREE events in the Denver/Boulder area by signing up for our daily e-newsletter. You can also follow us on Facebook and Twitter.
No "dough" necessary at most places — just your sweet love of donuts. Limit one per person at participating locations, while supplies last.
Here's where you can get a
FREE

donut in Denver:

Bite into a FREE Honey-Glazed Donut at Denver's only potato-style donut shop. (Never had a potato-style donut? They're fluffier and moist than regular donuts, thanks to the potato flour used to make them.)

The shop is located within Hops & Pie at 3920 Tennyson St. in Denver. They open at 7:30 a.m. until they sell out for the day — from Wednesday to Sunday.

Enjoy a FREE Classic Donut with the purchase of any beverage.

Even better, DD Perks members can sip on a medium Coconut Refresher for just $3. The discounted beverage is available through August 17.

There are more than a dozen locations in Colorado.

On National Donut Day, get a FREE donut of your choice — open to all customers.

And, if you're vaccinated, you can get a second treat at no cost — just show your vaccination card and enjoy a FREE Original Glazed Donut, too. In fact, you can get the freebie for the rest of the year — click here for more details.

In addition, donut lovers can take advantage of a special bonus offer this year. Get an Original Glazed dozen for just $1 with any dozen purchase. There is a limit of one discounted dozen per regular dozen purchased — up to four per customer. The discount is only available in-shop.

There are two locations in Colorado — Lone Tree and Thornton.

Enjoy a FREE Glazed Donut on National Donut Day.

The donut shop is also sponsoring a sweepstakes with the chance for customers to win FREE donuts for a year, month or week through its donut sweepstakes — from May 30 to June 5.

Plus, buy a LaMar's Donuts & Coffee's Charlie Hustle limited-edition t-shirt and get a coupon for a FREE donut and small coffee.

And, on June 4, all LaMar's gift cards purchased online will be 12% off for the day.

The Denver-based chain has 10 locations in Colorado.

The grocery store is celebrating National Donut Day all week — from June 2 to 8.

Customers can get two bulk donuts for just $1 or get a dozen donuts for just $5. The sale prices require a shopper's loyalty card.

Enjoy a FREE Glazed Do-nut with any purchase from 5 a.m. to noon.

The chain has two locations in Colorado — Aurora and Fountain.

Mmm…donuts! Enjoy the shop's iconic pink The Homer doughnut for just $1. The Homer is a raised yeast doughnut ring dipped in strawberry-flavored frosting with a smattering of round sprinkles.

There is no limit on the discounted doughnuts, so grab some for friends and family. However, if you're placing a big order, you may want to call ahead.

Even sweeter, partial proceeds of all Homer doughnuts sold on June 4 will be donated to the Alzheimer's Foundation of America.

There are two shops in Colorado — both in Denver (E. Colfax Ave. and S. Broadway Ave.)

BONUS: If donuts don't excite you and tacos are your preferred snack, head over to Taco Bell for its Colorado Rockies special on June 4. And, if you're both a fan of donuts and tacos, you're going to have a great day on National Donut Day.
Hungry for more food deals?
Saturday, October 23, 2021
Sunday, October 24, 2021
Monday, October 25, 2021
Tuesday, October 26, 2021
Wednesday, October 27, 2021
Thursday, October 28, 2021
Friday, October 29, 2021