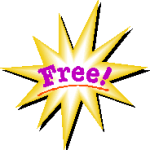 Mmm…donuts! Donut lovers (and who isn't?) definitely "do-nut" want to miss out on National Donut Day. Fans can celebrate the "holiest" day of the year by enjoying the iconic and popular treat on Friday, June 3. Whether you enjoy yours plain or with sprinkles, there's a perfect donut waiting for you in the bakery case at national chains and local shops around town.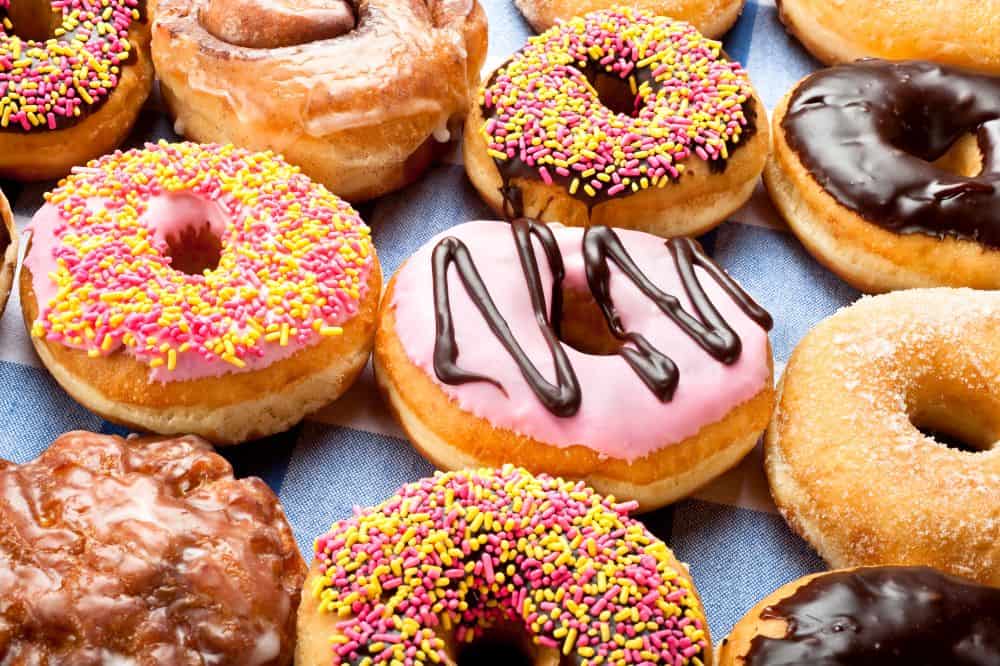 Keep up with the latest deals, discounts and FREE events in the Denver/Boulder area by signing up for our daily e-newsletter. You can also follow us on Facebook and Twitter.
No "dough" necessary at most places — just a sweet love of donuts. Limit one per person at participating locations, while supplies last.
Here's where you can get a
FREE

donut in Denver:

As part of the local shop's weekly specials, every Friday, buy a Novo coffee and get a donut for just $1. Plus, get $5 off any dozen donuts.

Denver's only potato-style donut shop is located within Hops & Pie at 3920 Tennyson St. They're open at 7:30 a.m. until they sell out for the day — from Wednesday to Sunday.

Enjoy a FREE Classic Donut with the purchase of any beverage.

There are 44 locations in Colorado.

Save some dough on donuts at King Soopers. From June 1 to 7, the grocery store's bakery department is offering a dozen Bakery Fresh Goodness glazed donuts for $3.47, as part of the chain's Weekly Digital Deals. There is a limit of five dozen. The sale price requires a digital coupon, which you must download to your shopper's loyalty account.

On National Donut Day, get a FREE donut of your choice at Krispy Kreme. In addition, on June 3, donut lovers can enjoy an Original Glazed dozen for $1 with the purchase of any dozen or 16-ct. minis.

Plus, true Krispy Kreme fans show their pride with a Krispy Kreme hat for 50% off on National Doughnut Day.

There are three locations in Colorado — Colorado Springs, Lone Tree and Thornton.

Enjoy a FREE Glazed Donut on National Donut Day.

Plus, on June 3, the donut shop is also giving away a FREE LaMar's Donut Day t-shirt to a few lucky customers. In addition, 10 lucky customers at each location will have the chance to win FREE donuts each month for a year. Follow them on social media for more information.

The Denver-based chain has 10 locations in Colorado. Hours vary by location — with shops closing from 3 p.m. to 7 p.m.

Stop and pick up dozens of donuts for the office! In honor of National Donut Day, from June 1 to 7, Safeway is offering a dozen donuts for just $6. There is no limit and the sale price requires your shopper's loyalty card at checkout.

Enjoy a FREE Glazed Do-nut with any purchase from 5 a.m. to noon.

The chain has two locations in Colorado — Aurora and Fountain.

Mmm…donuts! No spells or trickery here, just sweet savings. Voodoo Doughnut is offering its iconic pink-with-sprinkes Homer doughnut for just $1 on National Donut Day, June 3 — in-shop only.

There are two shops in Colorado — both in Denver at 1520 E. Colfax Ave. and 98 S. Broadway Ave.
Hungry for more food deals?
Saturday, October 1, 2022
Sunday, October 2, 2022
Monday, October 3, 2022
Tuesday, October 4, 2022
Wednesday, October 5, 2022
Thursday, October 6, 2022
Friday, October 7, 2022