There are now 12 locations in Colorado! Every bargain hunter knows the value of the many "dollar stores" around town — some with everything in the aisles for just a buck each. Well, "big spenders" who still like to save money can shop at a popular retailer in the Denver metro area. The name sounds a bit chilly, but the deals are definitely hot — especially for tweens and teens!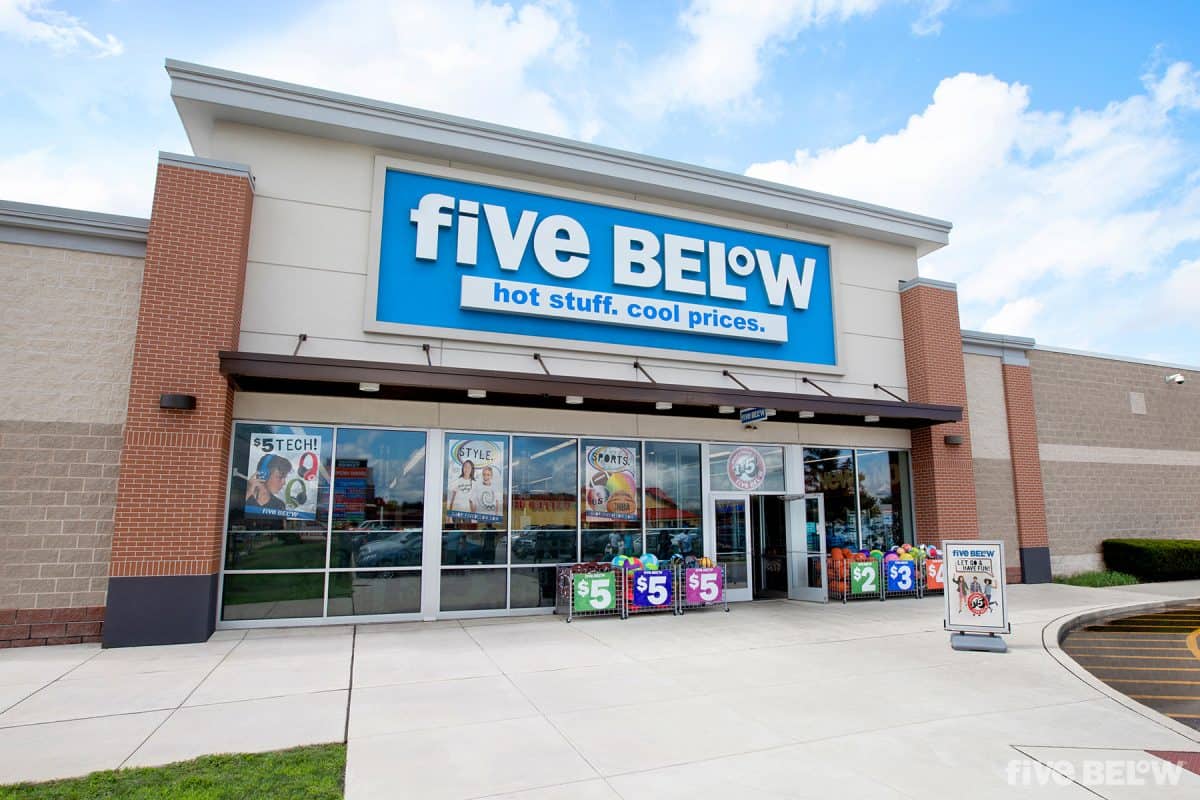 Five Below is value retailer offering trendy, high-quality products loved by tweens, teens and beyond. (Everyone is a "young at heart", right?) With the vast majority of items priced $1 to $5 and a handful of extreme value items — priced up to just $10.
Stores stock toys, plushies, board games, sports equipment (footballs, soccer balls, basketballs, darts), craft kits, art supplies, electronics like headphones and ear buds, puzzles, toiletries, hair fashions and more.
Founded in 2002 and headquartered in Philadelphia, Five Below has 900 stores in 36 states.
Parents will love the store because it's an inexpensive way to entertain the kids or pick up supplies for a birthday party or any celebration involving teens.
And, of course, teens on a budget will love the fun atmosphere and low prices.
Plus, it's the perfect reason for young kids to save their allowance and, then, splurge with their own little shopping spree for candy, toys and decorations for their room.
They even offer an assortment of candy for 10¢ each!
The chain has 8 basic shopping categories: Style, Room, Play, Create, Party, Candy, New & Now and Tech.
If the locations aren't convenient, you can still enjoy the savings by ordering products online. Even better, they offer a flat-rate shipping fee of $5, no matter the size of the order. Go big!
The following locations are now open in Colorado:
Arvada Marketplace
7390 W. 52nd Ave.
Arvada, CO 80002
Aurora City Place
14180 E. Ellsworth Ave.
Aurora, CO 80012
Village On The Park
2495 S. Havana St.
Aurora, CO 80014
Southlands Shopping Center
23901 E. Orchard Rd.
Aurora, CO 80016
Woodmen Commons — NEW!
1770 E. Woodmen Rd.
Colorado Springs, CO 80920
University Hills
2780 S. Colorado Blvd.
Denver, CO 80222
Colorado Mills Mall
14500 W. Colfax Ave.
Lakewood, CO 80401
Fairfield Commons
98 Wadsworth Blvd.
Lakewood, CO 80226
Bowles Crossing
8055 W. Bowles Ave.
Littleton, CO 80123
Northglenn Marketplace — Opens March 25!
421 W. 104th Ave.
Northglenn, CO 80234
Flat Acres Marketplace
11455 S. Twenty Mile Rd.
Parker, CO 80134
Westminster City Center
9320 Sheridan Blvd.
Westminster, CO 80031