Enjoy a FREE Colorado-themed donut at Dunkin' Donuts from Monday, July 30 to Sunday, August 5, in honor of our state's 142nd birthday. The FREE donut requires the purchase of any size cold brew coffee.
Added to the menu in 2016, its cold-brew coffee is an ultra-smooth, full-bodied coffee cold brewed in small batches. (The coffee is made by steeping a special blend of coffee in cold water over an extended period of time.)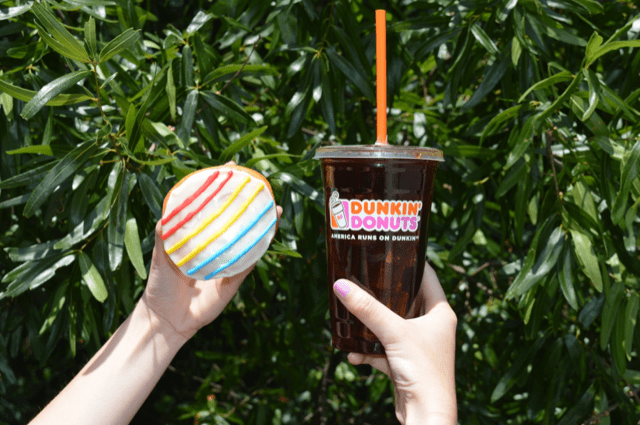 Designed to represent our state flag, the Colorado-themed donut is a vanilla frosted yeast shell filled with bavarian crème, topped with ribbons of blue, yellow, and red icing.
The special donut is also available for 99¢ through August 5, while supplies last.
More Delicious Food Deals
Wednesday, August 17, 2022
Thursday, August 18, 2022
Friday, August 19, 2022
Saturday, August 20, 2022
Sunday, August 21, 2022
Monday, August 22, 2022
Tuesday, August 23, 2022