January 15th a "hole-y day" for bagel lovers (otherwise known as National Bagel Day) and Einstein Bros. Bagels is running a "shmear" campaign to celebrate. The popular bagel shop is giving customers a FREE bagel and shmear with any purchase on Wednesday, January 15 at participating locations. (The offer is not valid at locations within hospitals, colleges, hotels, airports and military bases.)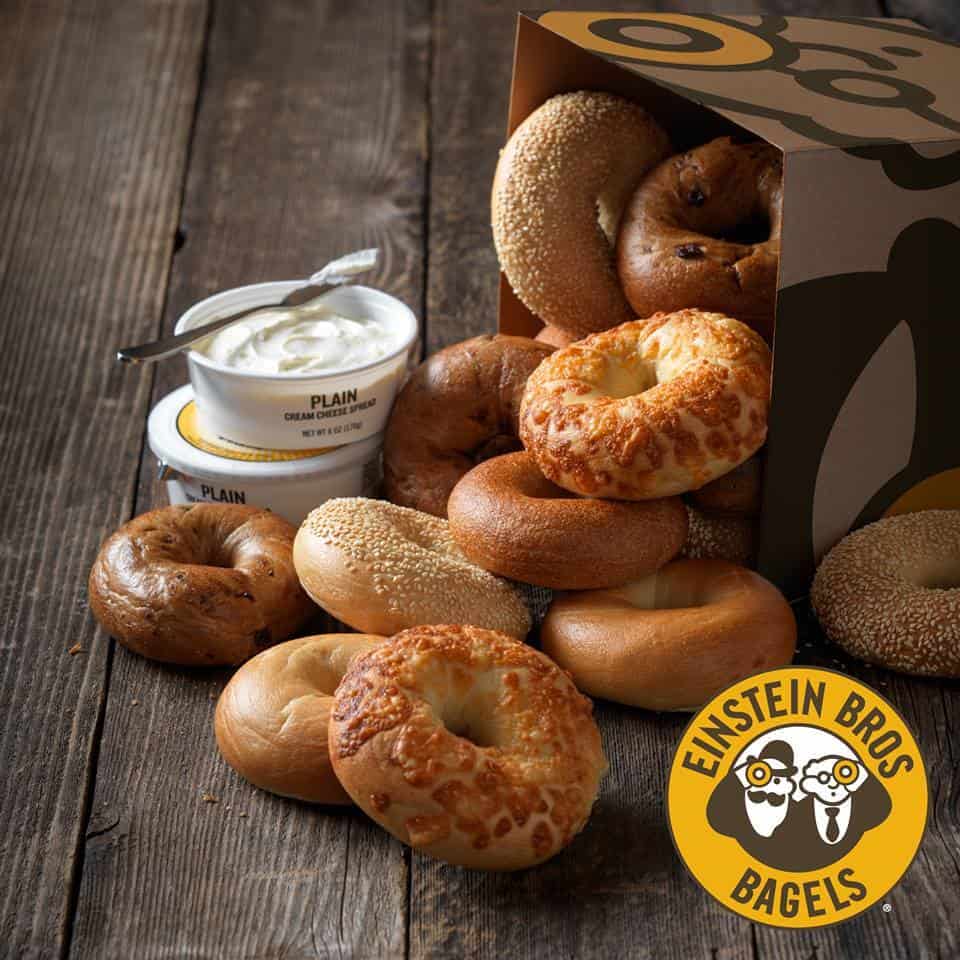 No coupon required. The offer is open to all.
Hours vary widely by location, namely closing time. Check beforehand, so you're not left empty-handed on this doughy deal.
BONUS: Thomas Bagels will be in Larimer Square (1430 Larimer St.) in Denver from 7 a.m. to 1 p.m. giving away FREE bagels and cream cheese. They will be hiding a coveted orange ticket in one bagel in every city, redeemable for a smart watch. To make the search even more exciting, in one randomly selected city, a golden ticket will hold a grand prize for a $2,500 grocery shopping spree.
Hungry For More Food Deals?
Wednesday, December 6, 2023
Thursday, December 7, 2023
Friday, December 8, 2023
Saturday, December 9, 2023
Sunday, December 10, 2023
Monday, December 11, 2023
Tuesday, December 12, 2023