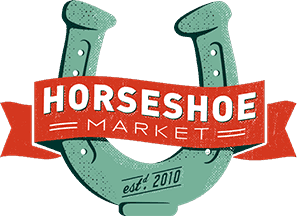 Berkeley Chapel's parking lot plays host to the Fall Horseshoe Mini Craft and Flea Market on Saturday, October 3 from 10 a.m. to 4 p.m. The Horseshoe Market is dedicated to providing exceptional handmade and vintage vendors a unique showcase for their goods and offers customers a chance to take home some of Denver and Colorado's best.
More than 50 local art, craft and antique vendors will be selling their wares in the outdoor space. Food trucks will also be on site, with entertainment from DJ Cyn.
Admission is FREE. Masks are required and no more than 175 customers allowed at a time. Shoppers need to sign up for a shopping arrival time (you can arrive anytime in your 30 minute time slot).
You are not limited to shopping for only 30 minutes, this is just your arrival time. Register here.
Note: If the time slot you want is sold out, you can still come to the market at that time and admission will be allowed on a first come, first served basis.
4345 W. 46th Ave., Denver.