Denver's Night at the Museums sees nearly a dozen museums open their doors to the public for FREE on Saturday, November 6 from 5 p.m. to 10 p.m., as part of Denver Arts Week. Each museum promises special entertainment and activities, including music, dance and storytelling. There's even a FREE shuttle to whisk you between most museums.
The following museums are scheduled to participate, and may require advance registration and/or have capacity limitations.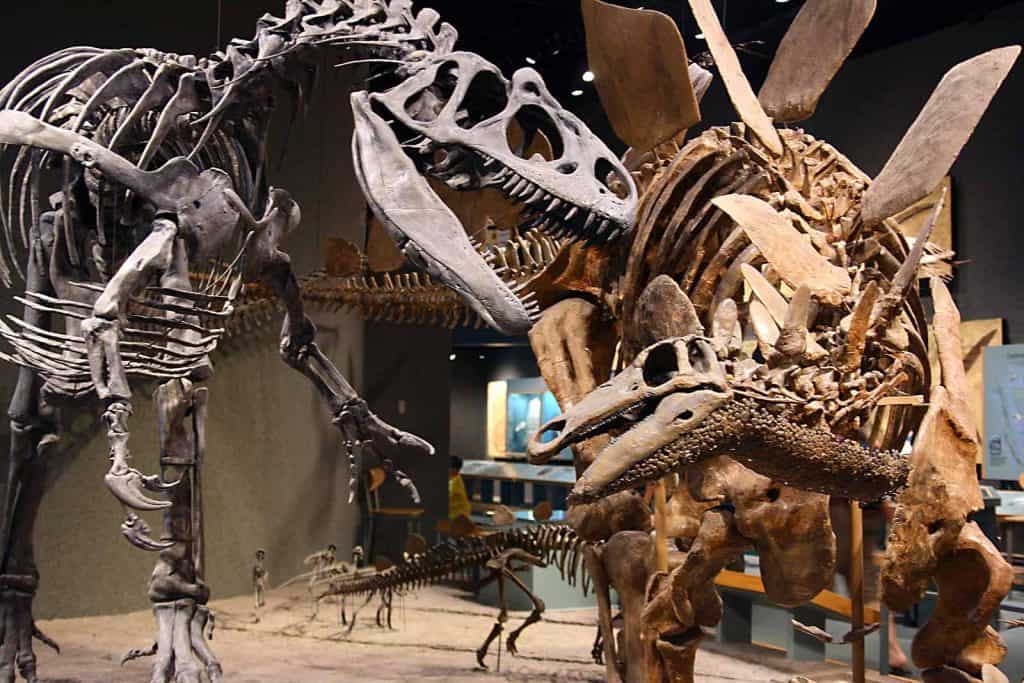 Children's Museum of Denver at Marsico Campus
Experience hands-on, interactive and totally one-of-a-kind exhibits that champion the wonder and joy of childhood.
Clyfford Still Museum
To celebrate the tenth anniversary of Clyfford Still Museum's grand opening, the museum is hosting a new exhibition. A Decade of Discovery: Clyfford Still in Denver takes inspiration from the museum's beloved inaugural exhibition while highlighting some of its most compelling revelations along the way.
Denver Art Museum
Explore the reimagined and expanded campus.
Denver Museum of Nature & Science
See the new Survival of the Slowest exhibition, take in the big screen at the IMAX theater and don't miss playtimes in the "Discovery Zone" at 5:15 p.m. and 6:30 p.m.
Dinosaur Ridge
Discover dinosaur tracks during a flashlight tour of the tracksite, and enjoy track paintings and dinosaur crafts.
Forney Museum of Transportation
Stroll through this one-of-a-kind collection that includes a Union Pacific 'Big Boy' Steam Locomotive and enjoy favorites like Amelia Earhart's 1923 Goldbug Kissel.
Four Mile Historic Park
Join in on nighttime tours, storytelling and s'mores.
History Colorado Center
Explore and experience 16 different exhibitions, such as Building Denver: Visions of the Capital City, a time-traveling adventure into Denver's past, present, and future.
Kirkland Museum of Fine & Decorative Art
Time travel through about 150 years of art. The evolving collections contain more than 30,000 works by some 1,500 artists and designers, with about 4,400 works on view.
Molly Brown House Museum
Tour the home of Denver's unsinkable Margaret "Molly" Brown, who was a world-renowned activist, performer and traveler.
Wings Over the Rockies Air & Space Museum
Enjoy cockpits, guided tours, simulators and exhibitions.
FREE shuttle buses will stop at (or nearby) most museums, beginning at 5 p.m. Final shuttle routes depart at 10 p.m. from all museums. Masks are required on all shuttles and will be provided to anyone who does not have one.
If you plan on parking at one of the participating museums, please check their websites for parking info. Check the Night at the Museums web page for the latest details.