Cheers! This summer, The Passport Program is back with 2-for-1 craft beer, wine, spirits, cocktails, and coffee at 64 Denver restaurants, bars, breweries, wineries and cafés. (Eighteen spots are new this year.) All of the drinking establishments are hand-selected by the program's City Managers and certified to be the best places to get your booze on. Be sure to review the venues' websites or social media to verify updated hours, openings and take-out options.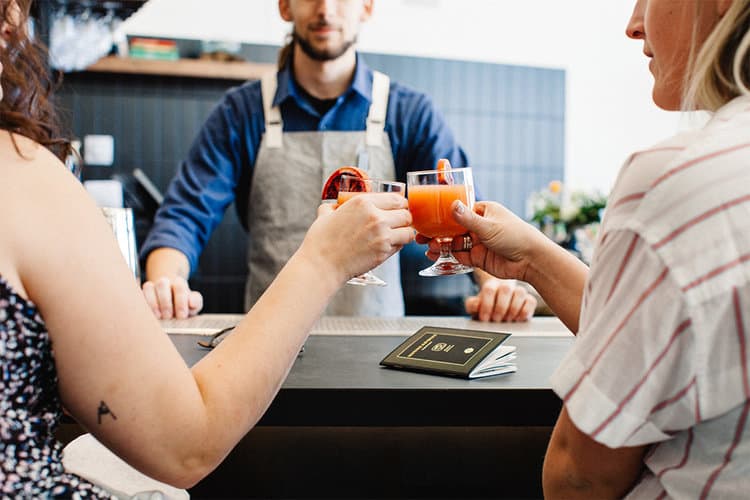 Each Denver Passport is $25, with hundreds of dollars in "boozy savings." The cost is "a drop in the beer bottle", when you consider how much money you'll save. The book pays for itself in just three or four visits.
SALE: For the remainder of this year's promo dates, the booklet is 50% off — now, just $12.50. (The discount is automatically applied at checkout.) Even better, get FREE shipping with promo code NOBUMMERS.
The Passport is now on sale and valid from June 23 to October 31.
Purchase passports online — plus taxes and $3.93 for shipping. Each passport is valid for one twofer at each establishment.
This summer, there are also four bonus spots with the Stanley Marketplace Field Trip. Plus, the passport offers exclusive access to giveaways, parties & pop-ups and even more boozy perks.
With a savings of around $500, the book is definitely worth the price of admission for summer fun on a budget. (The total is based on an average savings of $8 at each establishment.)
The books are very popular and often sell out quickly, so don't wait too long to join the party. (They also offer a Boulder Passport for sale at $25. For more details, click here.)
The Passport Guarantee: "We know times have been tricky these past few months, but we want you to know that we've got your back. If you purchase this season's Passport Program Summer Edition, we're committed to making sure you get value out of your Passport. In the event that bars and restaurants must close their doors according to federal and/or state regulations, we'll get you a Passport for the next upcoming season, prorated for time lost."
As always, don't drink and drive. It's not worth the risk, physically, financially and otherwise. Be frugal, but not when it comes to paying for a taxi, Lyft or Uber to get home safely.