Half-price tickets for Denver Broncos home games for the 2018 season go on sale Wednesday, July 25 at 10 a.m. Tickets may only be purchased online through Ticketmaster.com. New this season:  Fans seeking half-priced tickets MUST pre-register through Ticketmaster's Verified Fan program by Monday, July 23 at 10 p.m. MDT.
Ticketmaster's Verified fan is a simple registration process that ensures tickets get into the hands of real Broncos fans. NOTE!!! If you do not preregister, you can NOT buy the discount tickets. These tickets go in a flash, but we do know real folks who have nabbed them. Single game ticket prices for the 2018 season will start at $16.50.
Why are locals lucky enough to get such a great deal? It all goes back to the legislation authorizing the construction of Broncos Stadium at Mile High. As part of the agreement, the Broncos are required to sell 2,000 half-price tickets per home game. To make it fair for all, there are a few rules in place.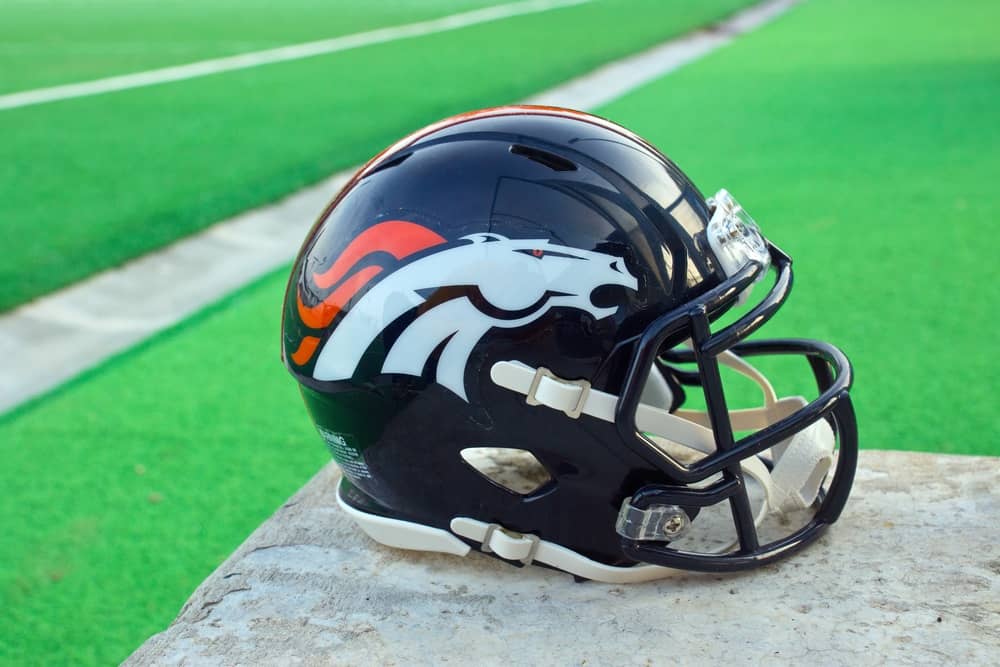 1. There will be a limit of four (4) tickets per household with no multiple-game purchases allowed. This will be verified by Ticketmaster by name, email, billing address and credit card usage. Orders exceeding the purchase limit will be cancelled.
2. All sales are final with no exchanges, cancellations or refunds.
3. Tickets will be delivered to the buyer's mobile device on the day of the game about 6 hours before game time and buyer will be able to enter any gate.
All ticketing this year will be on mobile devices. Ticket holders will access their tickets by downloading the FREE Broncos 365 App or through their Ticketmaster Account Manager on their mobile device. Printed at home PDF tickets will no longer be valid for entry.
A very limited amount of full-price tickets for select games will also go on sale at 10 a.m. through Ticketmaster. There will be a limit of four tickets per household per game.
Important! Because single tickets and half-price tickets go on sale at the same time, the Broncos ticket page lists each game twice. Currently, the second listing is the one for the half-price seats.
But that could change at sale time, so be very careful and double check which one you click on when making your purchase.
Before you get your team together, you'll want to make note of the 2018 season schedule.
Preseason Home Schedule:
Saturday, Aug. 11: vs. Minnesota Vikings, 6 p.m.
Saturday, Aug. 18: vs. Chicago Bears, 7 p.m.
Regular Home Season:
Sunday, Sept. 9: vs. Seattle Seahawks, 2:25 p.m.
Sunday, Sept. 16: vs. Oakland Raiders, 2:25 p.m.
Monday, Oct. 1: vs. Kansas City Chiefs, 6:15 p.m.
Sunday, Oct. 14: vs. Los Angeles Rams, 2:05 p.m.
Sunday, Nov. 4: vs. Houston Texans, 2:05 p.m.
Sunday, Nov. 25: vs. Pittsburgh Steelers, 2:25 p.m.
Saturday, Dec. 15: vs. Cleveland Browns, 2:30 p.m.
Sunday, Dec. 30: vs. Los Angeles Chargers, 2:25 p.m.
For more information, fans can visit www.denverbroncos.com/tickets or contact the Broncos Ticket Office at 720-258-3333.
Go, Broncos!