Bargain hunters know Valentine's Day can get very expensive, very quickly. Once you add up the roses, chocolates, balloons and a greeting card, you could easily hit $100 or more. And that doesn't even include dinner or any other gifts. However, many money-saving cupids know that you don't need to spend lots of money to show someone how much you love them.
With a little planning ahead and some extra time, you can celebrate the lovely day on a budget.
If you're one of those people that waits until the last minute and stops at the grocery store on the way home from work to pick up the holiday's necessities, expect to pay big bucks!
Our team did a quick search and here's what we consider to be the best deals in town for those lovers looking to save some loot on all of the Valentine's Day essentials.
Roses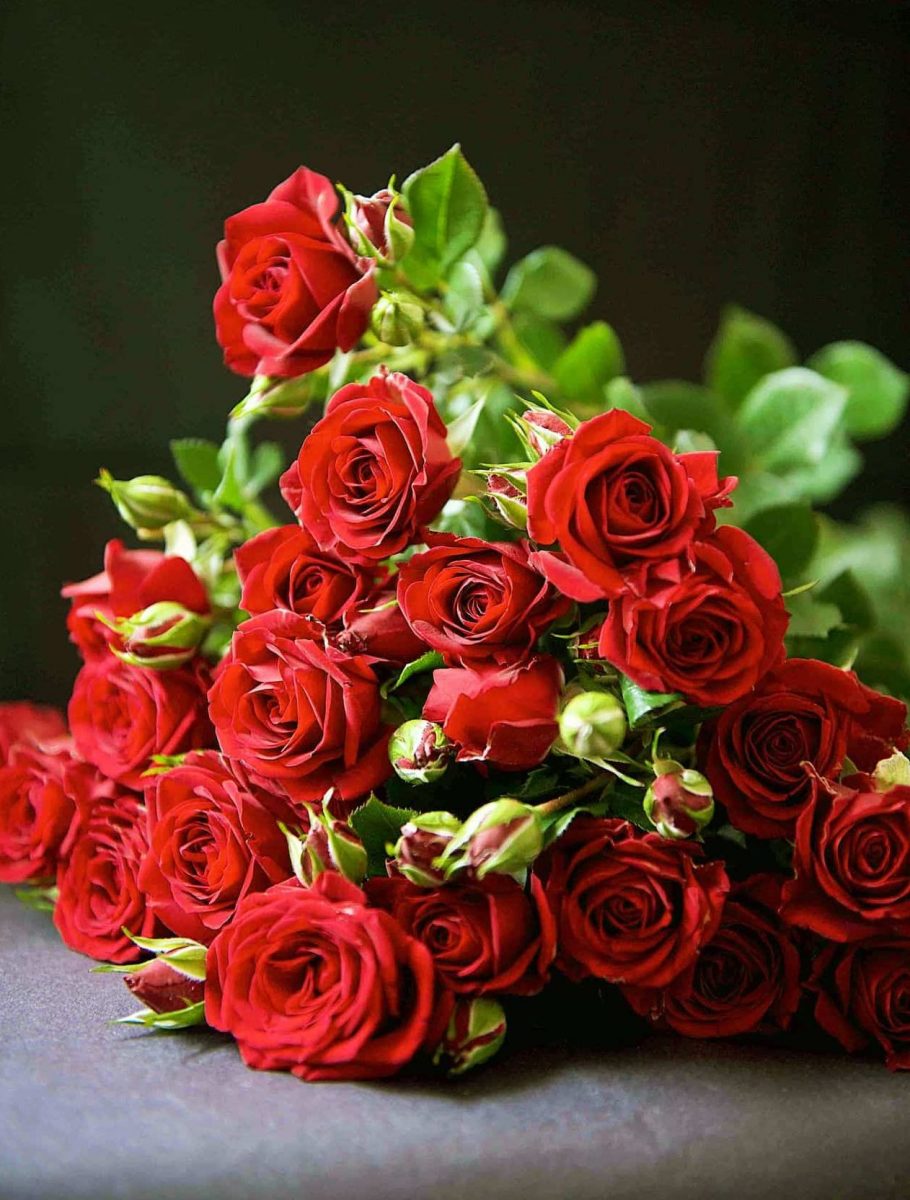 Finding a good price on roses for Valentine's Day can be very thorny. In fact, we notice many grocery stores raise the "everyday value" price on their roses leading up to the big day — often more than double the regular price!
The best price by far is at Whole Foods Market — two dozen roses for $19.99 (reg. $29.99.) The special price is only available to Amazon Prime members. (If you're not a member, it shouldn't be too hard to find a friend or family member who is to ask for their help.)
Because the sale is for two dozen, you can easily give the whole bunch to your loved one. However, bargain hunters might consider splitting it into two separate dozens — one for your spouse/partner and the other for a family member or special friend. That way you're only paying $10 for each dozen!
Chocolates
It seems like it's a requirement to show up with a box of chocolates on the holiday. While we know there are lots of fancy chocolates out there, they also come with fancy prices.
And, once again, we notice a price increase — many candy shops increase the price of chocolates just because it's in a heart-shaped box. However, smart shoppers who appreciate the joys of a basic box of chocolates can find sweet savings at the grocery store.
King Soopers — Buy-one-get-one FREE Russell Stover or Whitman's box chocolate (8.1- to 24-oz.)
Safeway — Buy-one-get-one FREE Russell Stover or Whitman's Valentine's box candy (8.1- to 9.4-oz.)
The sale prices are valid from February 10 to 16. Each deal requires the store's respective shopper's loyalty card.
You can give both boxes to your loved one — two of their favorites or mix it up by picking out two different varieties (possible milk and dark chocolate.)
If you split the roses, add the second box of complimentary chocolates to the second dozen of roses for another gift for a family member or special friend.
For balloons and greeting cards, it's one-stop shopping, thanks to the Dollar Tree.
Balloons
For years, frugal party planners have known that the best price on balloons is at the Dollar Tree. And it's no different for any holiday, including Valentine's Day.
For just $1, you can get a helium-filled foil balloon — available in many shapes and sizes, including hearts and flowers. (The chain brings in special balloons just for Valentine's Day.) You'd easily pay $5 or more for basically the same balloon at any grocery store or party shop.
Rather than flowers (or in addition to), many give their special someone a balloon bouquet on Valentine's Day.
For under $10, you can show up with huge and impressive array of balloons for your loved one.
IMPORTANT: The lovely holiday is the biggest day for the discount chain, when it comes to selling balloons. Many locations accept advanced orders, so plan accordingly. If you just show on February 14, there's a good chance you'll be waiting in line or find that many balloon selections are sold out.
The balloon selection may vary by location.
Greeting Cards
Our team is somewhat of an expert on greeting cards — thanks to our in-house aficionado Bryan. And (surprise!) the cost of greeting cards increases for Valentine's Day. (The same also seems to be true for Mother's Day.)
At traditional boutiques and grocery stores, you'll easily pay $5 or more for a single greeting card. (For the extravagant, there are plenty of cards for $10 or more!)
And, again, Dollar Tree saves the day with its line of Expressions and heartline cards — both are from Hallmark. While they have greeting cards for all occasions, they bring in lots of cards just for Valentine's Day.
The Expressions cards sell for only $1 each and, even more budget-friendly, the heartline cards sell for just 50¢ each.
If you're looking for a "fancy" greeting card, you find some savings at the grocery store…
King Soopers — Save $2 on American Greetings, when you buy two (2) items (includes greeting cards and gift packaging.) The offer excludes items $2 and under. Click here for the digital coupon. The coupon expires February 28.
Safeway — Save $5 on your next shopping trip, when you spend $10 or more on cards, gift wrap and more — through February 14. The offer includes American Greetings and Papyrus-branded products. (The coupon should print at checkout, after your transaction is completed.)
Dinner
Finding a deal on a romantic dinner is nearly impossible — unless you dine at home. Just because a restaurant offers a Valentine's Day special doesn't necessarily means there is any discount or savings involved.
It's just a holiday promotion and usually very expensive. That's why didn't include any options for a "cheap" dinner. (Most are way too expensive for our frugal tastes.)
That said, one of the deals we spotted was at Romano's Macaroni Grill — if you double-dip with two of its offers. The Italian restaurant is offering a dinner for two with its Valentines Dinner Menu. For $45, get an anitpasti (appetizer), two entrées and one dolce (dessert). The special menu is available from February 5 to 14, dine-in or order online.
Fortunately, the chain is also offering 25% off electronic gift cards with promo code VALENTINE — available from February 8 to 14. Frugal diners can buy a discounted gift card and redeem it for the Valentines Dinner special. In the end, that makes the $45 dinner just $33.75 (before taxes and tip.) Of course, you can purchase a higher value gift card, if you want to include drinks or an extra dessert. (A $100 gift card is only $75!)
The only downside is that the chain now only has two location in Colorado — Colorado Springs and Westminster.
If you've found better deals around town or have other money-savings tips for the holiday, share them with all of our frugal friends by commenting below. We'd love to hear your suggestions and ideas!