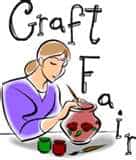 A local artisans craft fair will be held Saturday, June 10, 2023, from 9 a.m. to 4 p.m. at the Skyestone Lodge in Broomfield. Shoppers will find a variety of handmade items, such as photography, jewelry, hand crafted and photo note cards, wall art, potholders, jewelry, household décor and more.
This is a great place to shop for unique, practical, reasonably priced gifts!
The Skyestone Lodge is west of 108th and Simms. 108th becomes Skyestone Parkway and dead ends at the Lodge. There will be signs leading the way.
11057 N. Montane Dr., Broomfield.