While the closing (again) of bars and nightclubs made headlines last week, it overshadowed what will be the next important step in Colorado's slow slog back to some sense of normalcy — Protect Our Neighbors. This is going to be the next and final phase of reopening. Once counties and communities achieve Protect Our Neighbors status, this will be our new normal for the foreseeable future. Here's what you need to know, including what it may mean for most of us.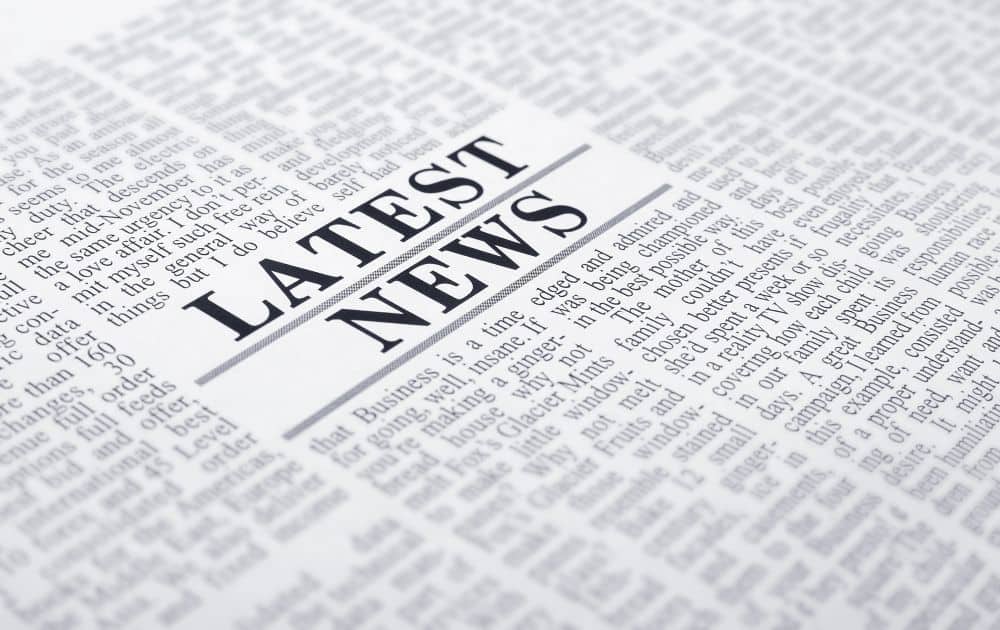 Communities who achieve Protect Our Neighbors status will be able to permit all activities to occur at 50% of pre-pandemic capacity, with at least six feet between non-household members and no more than 500 people in one setting at a time.
Local communities may issue more detailed guidelines or public health orders for different settings, so long as the capacity does not exceed these caps.
If a county that has entered Protect Our Neighbors continues to be in compliance with the metrics, they are eligible to increase their capacity restriction by 5% above 50% for every four-week period.
It is unclear from the current guidelines if the maximum of 500 people in one setting will be increased as well, though that seems unlikely.
Governor Polis said state and federal funding would be made available to help local communities meet the requirements necessary to move to the next phase, which he said would remain in effect until there is a cure or vaccine for the virus.
It's not that we disagree with the state's plan. Colorado remains one of the few states that has managed to navigate the pandemic in a reasonable fashion (at least to much of the populace) and is using science-based metrics to set the parameters.
However, those communities who move into the Protect Our Neighbors phase will still face some harsh realities…
Our take: If you crunch the numbers, even under the best of circumstances our largest venues (indoor or outdoor) will be able to host a maximum of 500 people. And restrictions remain in effect until there is a "cure or vaccine."

Since neither seems on the immediate horizon, there will be no open-to-all community events, concerts, theatrical performances, sports, fundraisers or gatherings of a similar nature until mid-to late-2021 or possibly 2022.

Already the Denver Center Theatre Company and Arvada Center have canceled or delayed their seasons into 2021. All Broadway touring shows for 2020 have been canceled or postponed until 2021. Concert tours planning Denver stops are doing the same. Some smaller performing arts companies may be able to mount some shows, but it will be difficult because they can't generate enough income to cover costs.

Several sources have told us that it is unlikely Denver Public Libraries will reopen to in-person services such as computer usage, wi-fi access, storytimes and the like for months. One source said the Downtown Denver Public Library branch may remain closed for up to 18 months. Other county library systems may have no choice (either because of the inability to social distance or budget constraints), but to do the same.

Our museums, zoos and attractions are no longer able to offer free days and while we love our zoo, museums and gardens, most are pricey for the average family. Recreation centers and community hubs that cater to the underserved aren't reopening any time soon, either.

Labor Day is going to be just another day, with no festivities. And let's face it, the prospects for fall aren't much better. Community Halloween parties and fall festivals are unlikely. Expect to spend Black Friday after Thanksgiving shopping from home. Visits with Santa will only be available to those with the financial resources to afford a private appointment.

Outdoor dining and street closures to help restaurants and bars expand will end as we move into the winter months. And many of us will be uncomfortable dining in an enclosed indoor setting.

Those of us on a budget and who watch our pennies will find they don't have to worry much about social distancing, because there will be limited opportunities to gather. And if you don't have a computer or Wi-fi access, your options dwindle to zero.

After all, if and when a vaccine becomes available, how do we determine when enough Coloradans have been vaccinated? What if a large percentage choose not to or there isn't enough vaccine to go around, such as years when there has been a flu vaccine shortage? Speaking of influenza, likely that nasty bug will return this fall, so that will put a damper on any progress made by Labor Day.
According to Gov. Polis, "Protect Our Neighbors will allow Colorado to respond more swiftly and effectively at the community level in the event of another surge of cases. We live in a diverse state with cities, booming suburbs, small resort towns, and rural areas with plenty of wide-open spaces.
"Each community is having their own unique experience with this virus. Going forward, we want to increase our ability to tackle outbreaks at a community level and only issue statewide orders when absolutely necessary."
Protect Our Neighbors will give local communities more freedom to provide economic opportunity while ensuring that they have the necessary public health capacity.
The introduction of the new phase means that different parts of the state could be at different phases of reopening, based on local conditions and capabilities.
Moving forward, communities that can demonstrate strong public health and health care systems, paired with low virus levels, can take on more control over their reopening plans. In order to reopen to this greater extent, communities must have:
Low virus prevalence
Health care capacity to handle a surge
Strong public health capacity to contain outbreaks and surges locally, including the ability to test, track, and trace.
In order to qualify for Protect Our Neighbors, a county (or region) must do two things:
Certify qualification according to the scientific metrics
Submit a mitigation and containment plan on what the county or region will do if they fall out of compliance with any of the metrics. This containment plan must be accompanied by letters of support from elected officials, hospitals, law enforcement and more.
While communities can continue to apply for local variances that fall between Safer At Home and Protect Our Neighbors, they can only receive eight variances before having to qualify for Protect our Neighbors instead.
The certification process will begin this week.
Much will depend on individual behavior and compliance. We hope that MHOTC readers will be smart, follow the rules and do their part. Only by doing so will Colorado manage to reopen in a timely and safe fashion and MHOTC can start to fill its calendars with all sorts of free and cheap things to do. Stay tuned.