For those who dream of being Dr. Dolittle and "talking" with the animals, you're in luck. Colorado and, more specifically the area around Denver, has a number of places where you can visit animals of all sizes and shapes. From buffalo to butterflies, tigers to tapirs, alpacas to Asian elephants, wolves to Western lowland gorillas…we've got them.
Some of these attractions are working farms or state refuges. Some are private zoos or aquariums. Some are rescue and rehabilitation facilities. You should read up a little bit on the venue before planning to visit so that you understand the mission of the organization. Please follow the links to the attractions' pages.
We've noted any changes in operations or tickets that we know about. But, of course, everything is subject to change these days. Due to state laws, you should expect to be required to wear a mask indoors, and when you can't maintain a safe distance from other people outdoors. Please check with each venue for their policies.
Visit each website (links below) for hours and days of operation.
CALF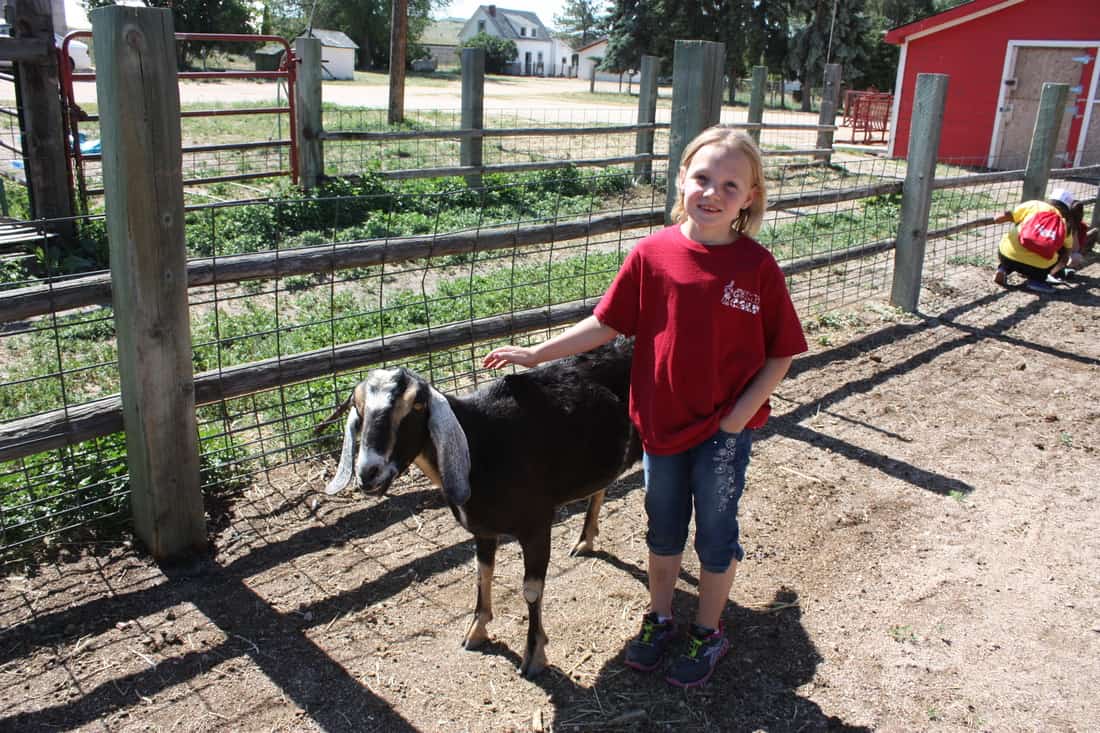 CALF
2330 I-25 (East Frontage Road), Castle Rock, 303-688-1026.
Price to visit: $7
Updates on Facebook
CALF stands for Colorado Agricultural Leadership Foundation and is all about connecting people to Colorado's agricultural heritage. Chickens, pigs, goats, ducks, cattle and sheep make their home at The Lowell Ranch in Castle Rock.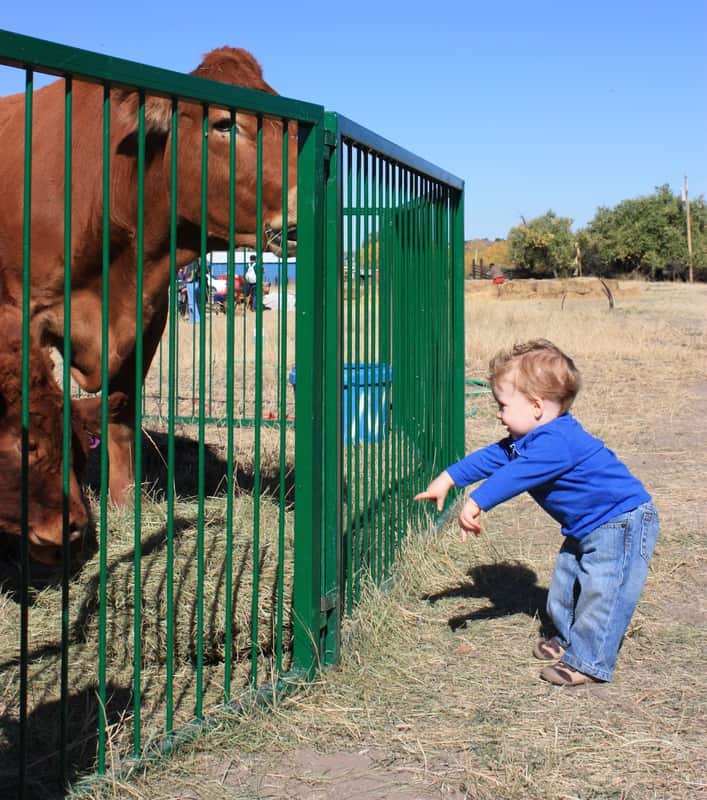 Small group tours allow you all the time you want to spend with the animals, stroll around the ranch and enjoy our quiet rural setting.
Right now, CALF is offering Fall Ranch Tours on select days through October. Tours start at 10 a.m. Tickets ($7) are required for everyone age 2 and over and are non-refundable.
Each ticket includes ticket holder to pick out a pie pumpkin to take home, learn how to make apple butter, enjoy a hayride and visit CALF's barnyard animals. Go here to find available days and times and buy tickets.
If you have questions or if you are interested in an afternoon tour (noon to 1:30 p.m.), please contact Amy at: Amy@thecalf.org.
Red Fox Alpaca Ranch
Red Fox Alpaca Ranch
7542 Red Fox Dr., Evergreen, 303-679-4449
Price to visit: $25 for tours (up to 5 people), $25 per person for encounters
This is a working ranch that breeds alpacas, llamas and sheep for sale. Visits to the ranch are by appointment only. Tours and encounters are available only during late afternoon so the owners can have all the animals in the barn.
Tours include education on raising alpacas and general care of the ranch. On the tour, you'll experience the animals first hand. Tours run 45 minutes to one hour. Tour fee is $25 per group of 5 people or less.
Encounters include education on raising alpacas and general care of the ranch. During an encounter, you will experience the animals first hand along with the experience of walking them. Encounters run 1 to 1.5 hours. Encounter fee is $25 per person (children under 5 are free). Maximum group size is 5 people.
You can book online for 2 p.m. or 2:30 p.m. Please call 303-679-4449 to set up a time. There is also a farm store at the ranch where you can buy alpaca gifts, yarn, hand knit items and more.
Buffalo Herd Overlook
Buffalo Herd Nature Preserve
West from Denver on I-70 at exit 254, Golden
Free to visit
The city of Denver maintains a herd of buffalo in a natural setting. The buffalo are direct descendants of the last wild buffalo herd left in America. To see the bison for yourself, head west from Denver on I-70. Look for the "Buffalo Herd Overlook" sign and take Exit 254.
You may see some right from the road. Feel free to take tons of photos. Please respect the bison—they prefer peace and quiet—and do not climb the fences, feed, taunt or otherwise disturb the animals.
Denver Zoo
Denver Zoo
2300 Steele St., Denver
Tickets: $20 for adults, $17 for seniors 65+, and $14 for children age 3 to 11. Children younger than 3 are admitted for free. Online timed tickets are required. Tickets must be purchased in advance online.
Updates on Facebook
Our post on the Denver Zoo
The Denver Zoo, which occupies 75 acres in City Park, is home to nearly 4,000 animals representing 650 species. Some are native to our Rocky Mountain backyard, while others come from far away.
These include such species as Asian elephants, African lions, Komodo dragons, Asian tigers and Western lowland gorillas.
The zoo boasts habitats that replicate the animals' native habitats. Predator Ridge is a recreated African savanna. Primate Panorama is built for monkey acrobatics where the primates swing from trees.
Tropical Discovery is warm year-round and house with such colorful critters as Panamanian golden frogs and green tree pythons.
Toyota Elephant Passage has been called "the crown jewel of Denver Zoo." It features two miles of interconnected trails on 10 acres of varied terrain.
This large and complex habitat houses Asian elephants, greater one-horned rhinos and Malayan tapirs who rotate among five unique, abundant habitats.
Butterfly Pavilion
Butterfly Pavilion
6252 W. 104th Ave., Westminster
Tickets $13 for adults, $11 for seniors (65+) and $9 for kids age 2 to 12.
Updates on Facebook
Butterfly Pavilion features five exhibit areas including four indoor exhibit halls and outdoor gardens and nature trails. Capacity limits are in place and you must buy timed-entry tickets in advance.
Each exhibit features a unique touch experience, live animals, interpretation by staff and interactive technology that explores science and conservation topics.
Frolic with 1,600 free-flying tropical butterflies in Wings of the Tropics, hold the famous Rosie the tarantula in the Crawl-A-See-Em, dive into the wonder of the of coral reefs and other ocean invertebrates in Water's Edge, and explore the unique and diverse invertebrate habitats that exist here in Colorado.
The Pavilion has transitioned to self-guided tours. This provides exclusive access to live animals, invertebrate experts and the inspiration that comes from exploring the diversity of nature's hidden heroes.
Downtown Aquarium
Downtown Aquarium Denver
700 Water St., Denver
Tickets: $23.50 for adults, $22.50 for seniors (65+) and $17.50 for children 3 to 11.
Colorado may be landlocked, but that doesn't mean it doesn't have plenty of marine life for you and your family to gawk at. The Downtown Aquarium features fascinating sea creatures, sharks and more.
All in all there are more than 500 species of animals, an interactive Stingray Reef touch tank and Aquarium restaurant.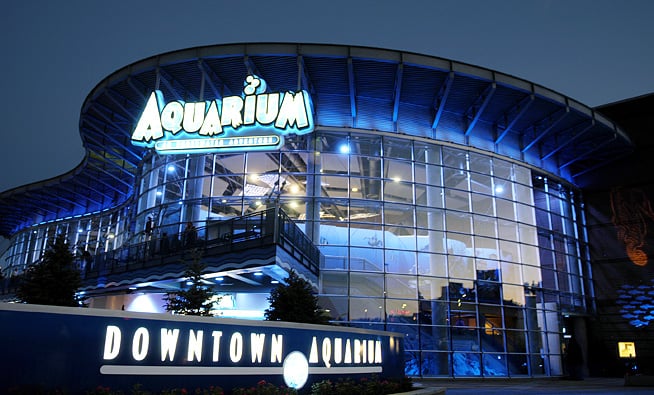 You'll love the antics of the river otters in the North American Wilderness exhibit. See tarantulas and bearded dragon in their desert environment. Check out freshwater stingrays and piranha in a rainforest.
You'll also find Sumatran tigers roaming and swimming, as well as amazing sea life amid a shipwreck, sunken temple and at the beach. The 4-D Theater is temporarily closed.
Advance reservations are required. Tickets are staggered every 15 minutes to help maintain proper social distancing. Masks are required.
The Wild Animal Sanctuary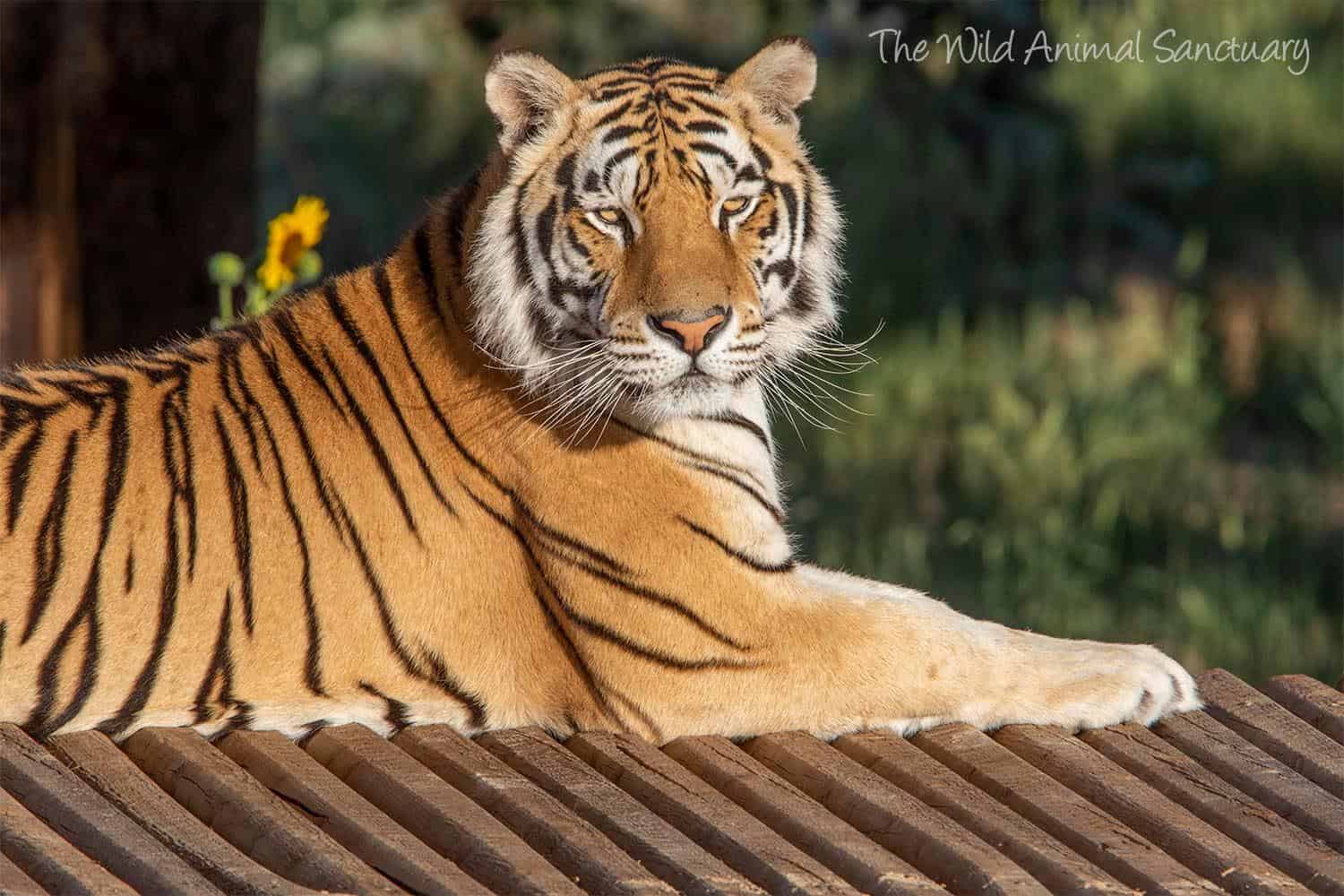 The Wild Animal Sanctuary
2999 County Road 53, Keenesburg
Tickets: $30 for adults, $15 for kids age 3-12.
Yes, this is the one you've heard about in the news. The Wild Animal Sanctuary offers an incredible 10,500+ acres of natural habitats for its rescued animals to enjoy… and is home to more than 600 rehabilitated animals.
The rescue and educational facility boasts the world's longest elevated footbridge just so visitors can see the animals without disturbing them.
You can walk 1.5 miles of elevated walkway to view more than 520 lions, tigers, bears, wolves, leopards, hyenas and other rescued carnivores roaming in natural habitats.
You'll get to view most of the animals enjoying life in giant habitats or large enclosures, complete with all kinds of enrichment structures, such as lakes, pools, platforms and other animal "jungle gyms," as well as "boomer balls" they can roll around or swim with.
Among countless other rescue stories, the sanctuary saved 39 tigers that once belonged to Joe Exotic, the "Tiger King," from the Netflix series.
Visiting The Wildlife Sanctuary isn't cheap. But you do get a lot of bang for your buck. The Sanctuary has a general entry fee for adults and children that is designed to cover the cost of hosting visitors.
Zero percent of the entrance fees go toward supporting the animals — so it is important for visitors to know that donations are the only funds that actually help the animals.
General visits cost:
Adults (ages 13 to 69) – $30 per adult + unspecified animal care donation (whatever you consider appropriate to help the animals)
Children (ages 3 to 12) – $15 per child + unspecified animal care donation (whatever you consider appropriate to help the animals)
Children (0-2)- No entry fee or donation required
Seniors (70+) who demonstrate they are interested in becoming an Active Supporter at some level can visit once without charge, though an animal care donation is required. Thereafter it is the normal daily rate of $30, plus an animal care donation. Seniors who are not interested in helping the animals in any capacity will need to pay the normal entry fee of $30.
SeaQuest Littleton Aquarium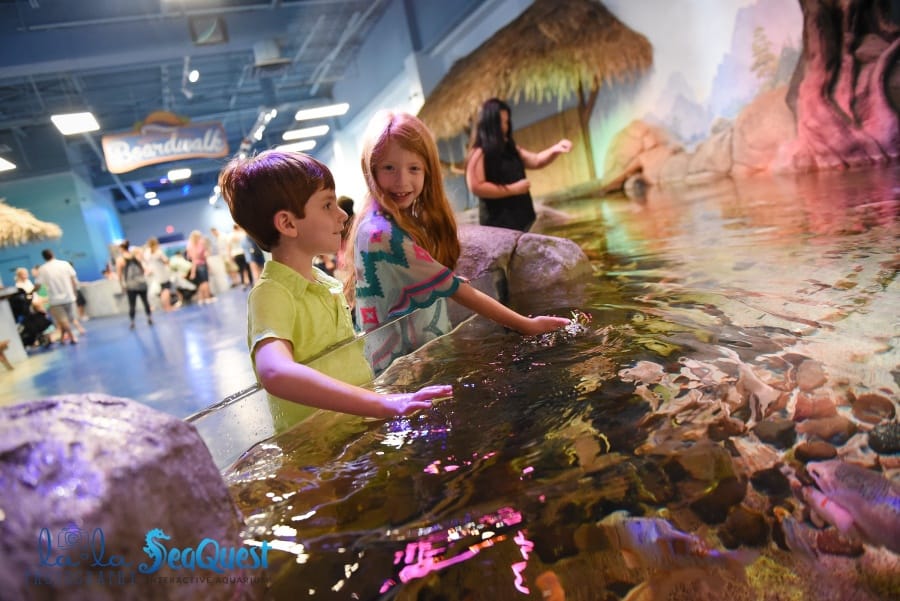 SeaQuest Littleton Aquarium
8501 W Bowles Ave., Littleton
Tickets: $14.88 for adults, $8.88 for kids age 2-11, and free for kids under 2. Military members and seniors' admission is $11.88. Buy online to save.
SeaQuest calls itself "a petting zoo aquarium feeding experience." The facility has a wide variety of animals you can get up close with from hand-feeding sharks in the Shark Lagoon to interacting with flocks of friendly birds in the Mayan Jungle.
SeaQuest isn't just home to a variety of spectacular fish. While tanks may hold some incredible fish species like the Blacktip reef shark; birds, reptiles, amphibians, and mammals also call the facility home.
Visit the birds in the aviary. As if getting to interact with them wasn't amazing enough, you can also feed the lovable little critters.
Colorado Wolf & Wildlife Center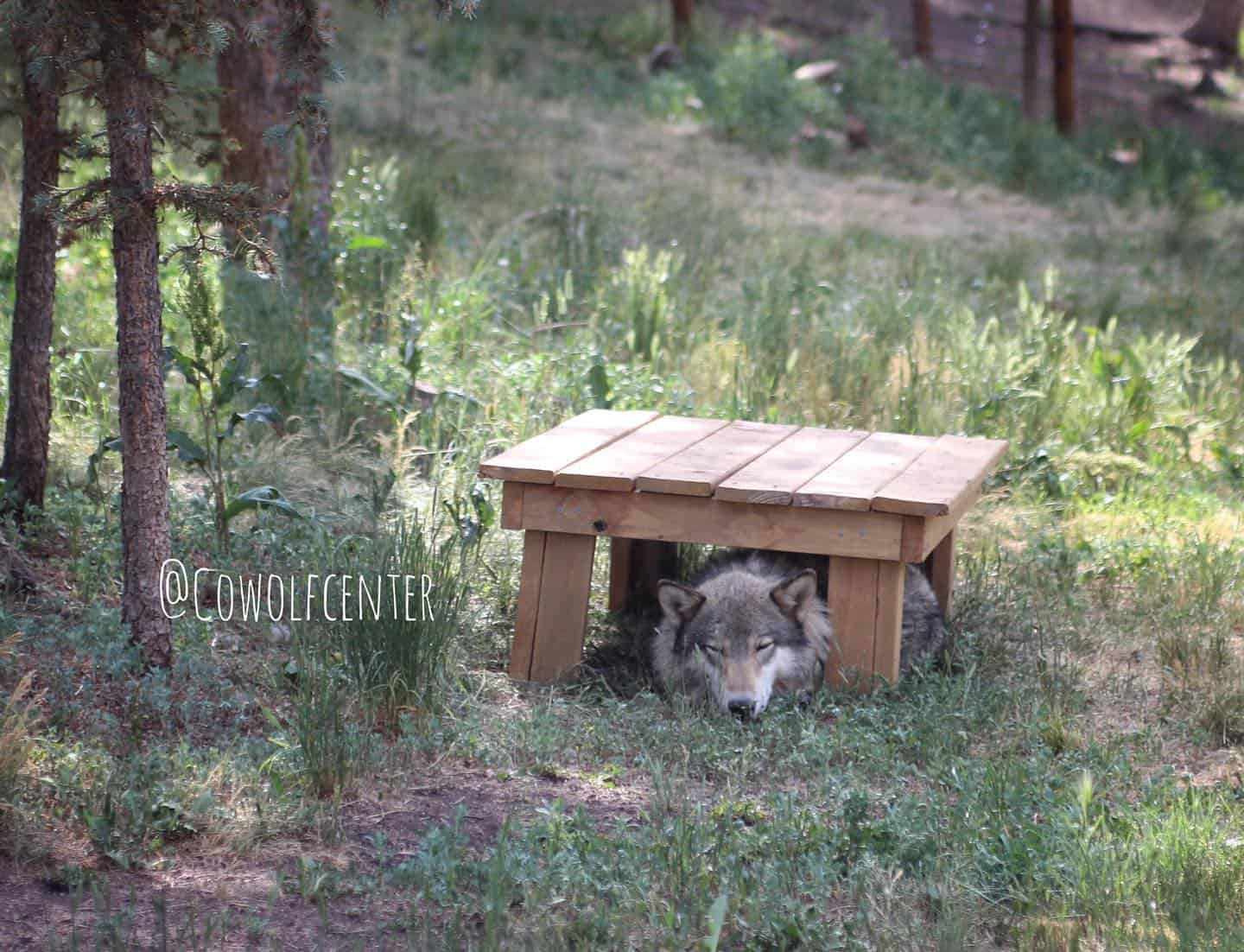 Colorado Wolf and Wildlife Center
P.O. Box 713, Divide
Price of tours: $20 ($15 for children 3-11)
Updates on Facebook
The Colorado Wolf and Wildlife Center is one of the few sanctuaries in the United States sanctioned by the Association of Zoos and Aquariums.
It's located about 2 hours south of Denver and provides a home to grey wolves, foxes and coyotes.
The Standard Tour is a 1 hour guided educational tour. Currently they are limited to 20 people. You will see wolves, coyote, fox and learn about the history, biology, current issues they face today and much more. Every tour ends with a signature group howl.
Tours are offered Tuesday through Sunday. You need to register in advance. You must wear a face mask if you want to go into the Visitors Center to shop.