Story by Val McCauley. Traveling with family and friends can be expensive, but the memories are priceless. After months of staying at home, people are planning to go places again, be it in-state or across the country. Maybe you won't go next week or even next month, but that doesn't mean you can't look ahead to fall or winter.
Whether you are envisioning a relaxing trip to the beach, a thrilling amusement park visit or exploring one of our great National Parks, there are ways to make a vacation fit your budget. With careful planning and great resources, you can enjoy travel on the cheap.
Already know where you want to go?
Search for discount hotels, attractions, and vacation packages here.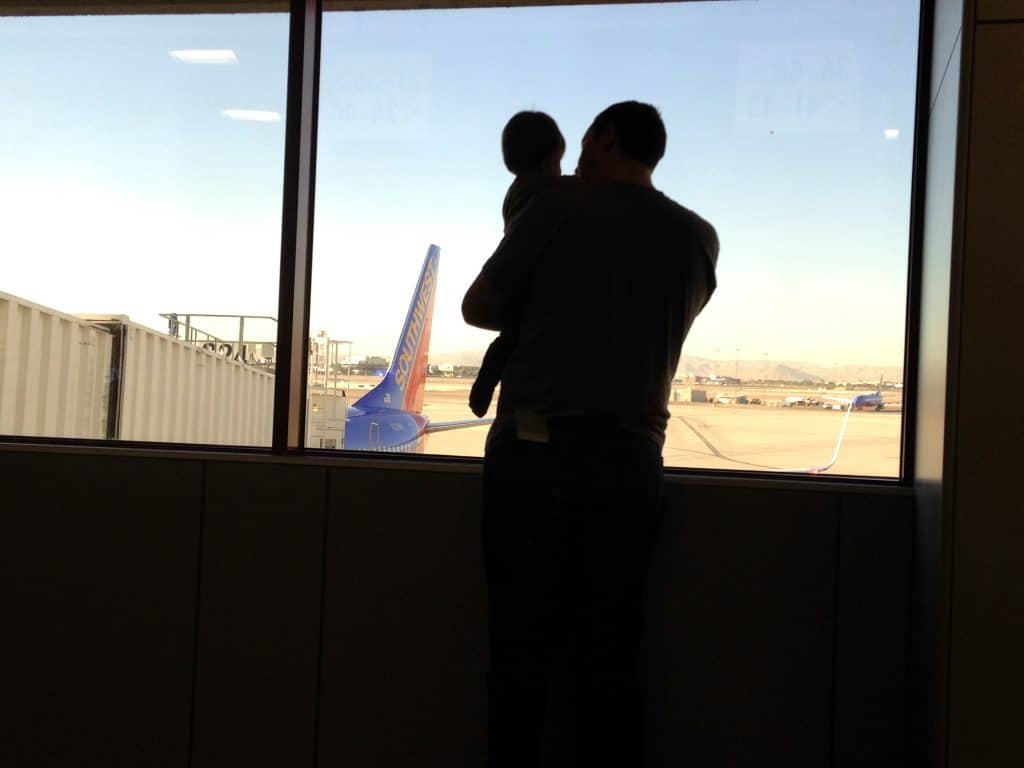 Don't know where to start? Plan ahead and start saving! While we love travel, you shouldn't go into debt for a vacation. Once you have a trip in mind, add up the potential expenses so you know how much you'll need to save before you can book your trip.
Throw extra earnings into savings, sell unwanted items, and avoid making unnecessary purchase to help grow your vacation fund.
Planning travel on the cheap
When you're planning a vacation, think of the 5 W's+H:
Who: Who's going on the trip? Just your family? A group of friends? Multiple families (grandparents, siblings' families, friends with their kids, etc).
What: What type of vacation do you want to take? Beach, adventure, theme park, city, international? What's your budget?
Where: Do you have a specific destination in mind or are you open to options?
When: When do you want to go? Do you have specific dates or flexibility?
Why: What do you want to get out of your trip? Relaxation, education, adventure, family bonding, or a combination?
How: How will you get there and how will you pay for it?
Once you've decided on a trip, see if the destination has a local Living on the Cheap website. Follow along with the local website for insider info about attractions, dining out, fun events, and more!
Split the costs with a group trip
One way to save money is to share the costs with another group or family. If you are traveling with a group of friends, or with other families or your parents/grandparents, booking a rental with multiple bedrooms may be less expensive than each family booking hotel rooms. If you are driving, you may be able to ride together and split the costs of fuel and snacks as well.
If you are traveling with kids, take turns staying with the young 'uns while the other parents take a break or make it a date night. You can also split up into separate groups. Some can go to the beach or pool, while others go shopping, take an excursions or snooze.
Just make sure you have similar vacationing styles of your fellow travelers to avoid conflict and differing expectations — especially if you are sharing accommodations or vehicles.
Time your trip to save money
If your schedule is flexible, try to plan your trip slightly off-season. Holidays, spring break, and Memorial Day through Labor Day are the most expensive times to travel.
While you may not want to visit a beach when the temperature will be 50 degrees, if you can travel a week or two before peak season, you'll enjoy good weather, fewer crowds and will save on accommodations.
For those with school-aged kids, flexible scheduling may be more difficult. If you are okay with them missing a few days of school, you can save money and avoid crowds at popular attractions.
When should you book?
Planning ahead can get you the best accommodations before supply and demand increases the prices. Try to book a vacation rental or house 6 to 12 months in advance — or more, especially if you are traveling during peak time.
You can also save money by booking last minute as well! Hotels and rental property owners would rather give a big discount than have a room or property sit empty for a week.
Getting to your destination
Driving may seem like an obvious money-saver, but you have to account for gas expense, wear and tear on your vehicle, and the extra time it will take to get to and from your destination. If you can find flights for a reasonable price, flying may be your best option.
Driving will usually be cheaper, but for travel over 10 to 12 hours, you may want to weigh the benefits vs. the cost, especially if you are taking young kids.
Whether you choose to drive or fly will depend on distance, access to a dependable vehicle, and cost.
Driving to your destination
Driving allows you to bring more of the things you may need, without having to meet airline luggage restrictions. Shop before you depart at home and pack your favorite snacks, beach towels or other essential gear, plus toys and gear for the kids, and anything else you can fit in your vehicle.
For destinations more than a 12-hour drive, plan on multiple stops to eat, stretch your legs, or rest. You may need break up the drive into two days, requiring a hotel stay along your route.
Flying to your destination
By flying, you'll get there faster, and you won't have the hassle of traffic and multiple stops. However, by flying, you'll have luggage restrictions, and may need a rental car or other transportation once you get to your destination.
You will also have to pay for airport parking (unless a friend can drive you), and are at the mercy of delayed flights. Here's info on Denver International Airport transportation and parking options.
For destinations with public transportation, a resort-style vacation, or walkable cities, you may not need a rental car. Check for shuttle options from the airport, public transportation, or use ride-sharing options like Lyft and Uber to get to your hotel or rental property, and then walk or rent bikes to get around town.
Find Discount Airline Tickets Here
Flying with kids
Flying with young children requires some advance planning. Most airlines offer early boarding for families with young kids. Strollers and car seats can be gate checked or checked with luggage for free.
You can also use car seats on the flight, but you'll have to make sure they will fit seat dimensions and are FAA compliant. Taking car seats on a flight is a great option for infants and infant seats, but can be a hassle for toddlers who don't like to be strapped in their full-sized car seats.
Pack treats and toys, plus snacks. And then pack more snacks (they will eat them all!). It's okay to be a little relaxed on your electronics usage or types of snacks consumed when you are on a flight for the sake of your sanity.
Don't book a red-eye flight expecting your child to sleep on the flight. It doesn't always work out that way, and then you are stuck entertaining your sleep-deprived child while others around you try to sleep.
And remember, kids under age 2 fly free on almost all airlines as a lap child! If there's an empty seat next to you, they will allow your lap child to use it.
While cars seats aren't required on all types of public transportation (such as subways, buses, and trolleys), you need to bring your own car seats or boosters if you plan to ride in other vehicles. But remember – car seats are free to baggage check or gate check on flights. I prefer to gate check the seats as gate checked items are taken directly from the jet bridge to the airplane, which gives them less chance of being thrown around or piled under other heavy bags.
I recommend a travel bag like the J.L. Childress Ultimate Backpack Padded Car Seat Travel Bag to protect your car seat in flight and make it easier to carry. The bags are padded and will protect the seat better if the luggage handlers aren't careful with them. As an added bonus, you can usually get away with sticking extra items in the car seat bag, such as diapers, beach towels, toys, or extra shoes/hats.
Don't stash anything of importance in case the bag rips or the airline prohibits it, but my family has done this for multiple trips without issue. If you don't wish to carry the car seat on your back, you can get an inexpensive car seat strap to attach the car seat to your luggage for transport, or use a cart at the airport.
Check out budget airlines!
Budget airlines can make flights cheaper than driving in some cases. We've flown Spirit, Frontier, and Allegiant Air on multiple occasions, and as along as you understand the restrictions, you can save a lot of money. These airlines offer an inexpensive base fare, but any extras add additional fees. Nothing is free.
Budget flights are a great option for those who pack light, otherwise, baggage fees will add up. Budget airlines allow for one small personal bag per person for free (such as a backpack, purse, or other small bag), that must fit under the seat in front of you. Larger carry-ons that fit in the luggage bin above the seats, and checked bags require additional fees.
You may be able to pay for 1 large checked bag to share with your family, and each take a personal bag – just be careful with the dimensions of your personal bag. This roller bag fits the dimensions for the personal limits for Spirit (18-by-14-8 inches), Allegiant (7-by-15-by-16 inches) and Frontier (14-by-18-by-8 inches).
This expandable roller bag will also fit under the seat for Spirit and Frontier. The top part will have to be zipped down to board the flight and fit under the seat, but the expandable top makes it easy to carry your jacket and/or snacks through the airport.
Diaper bags do not count against your personal bag allowance if you have young kids, so you can bring a personal bag for each adult and child (excluding lap children), and an additional diaper bag.
Since there are no free refreshments on budget flights, you should plan to bring your own snacks and drinks. A separate bag containing food or drink that you plan to consume on the flight, and/or reading material, do not count against your personal baggage allotment. A small reusable cloth bag is good for this, or you can even just use a plastic grocery bag.
You can bring a coat or jacket on the flight without having to fit it in your bag. You will pay to pick seats, but if you are OK with the whole family not sitting together, they won't make your kids sit without a parent. A family of four may be assigned one adult with both children and the other adult separate, or one adult with each child.
Budget flights aren't for everyone. They only fly to and from select airports, and typically have fewer route options per week (as an example, they may only fly to and from a select destination on Sundays and Thursday). There IS less leg room, and the seats don't recline, but we have priced out a $200+ difference (each way) between budget flights and the other airlines multiple times in the past.
Find Discount Airline Tickets Here
Accommodations and Dining
The two main options you'll have when booking a vacation are hotel accommodations, or a vacation rental (house, apartment, condo, cabin, etc).
Hotels
Hotels are easy and convenient. You can stay one night, or as long as you need. Staff is on site to address any issues, and may be able to give tips and suggestions about the area. You aren't responsible for cleaning at the end of your trip (besides picking up after yourself out of respect).
Hotels may offer more amenities such as a pool, fitness area, on-site food and snack options, discounts for area attractions, shuttles, and more.
Hotels are perfect if you want to be closer to attractions, and don't need a lot of room to spread out. Families larger than 5 may need to book an additional room or a suite depending on occupancy restrictions. Suites are especially nice for families, and allow young kids to have an earlier bedtime than the adults.
If you stay in a hotel you will have to dine out for most of your meals, unless you book a room with a kitchenette. Hotel rooms typically offer a small fridge to keep some food in your room for snacks, drinks, quick meals (like sandwich ingredients for lunch), and leftovers.
Many hotels offer a continental breakfast of fruit and coffee, while others provide a free full breakfast buffet for guests. If you are able to eat breakfast at your hotel, you could save $20 to $60 per day (or more) for a family of five compared to getting fast food or dining at a restaurant.
Check for parking charges before you book if you have a vehicle with you. Some hotels charge $20 to $50 and up PER NIGHT in cities and destinations where parking is limited, and may charge for in/out privileges. That can add to costs significantly.
MHOTC Tip: If you want to make sure you are saving the most money, call aRes Travel at 1-888-330-9972. Travel counselors can often find you a better hotel deal than what appears online.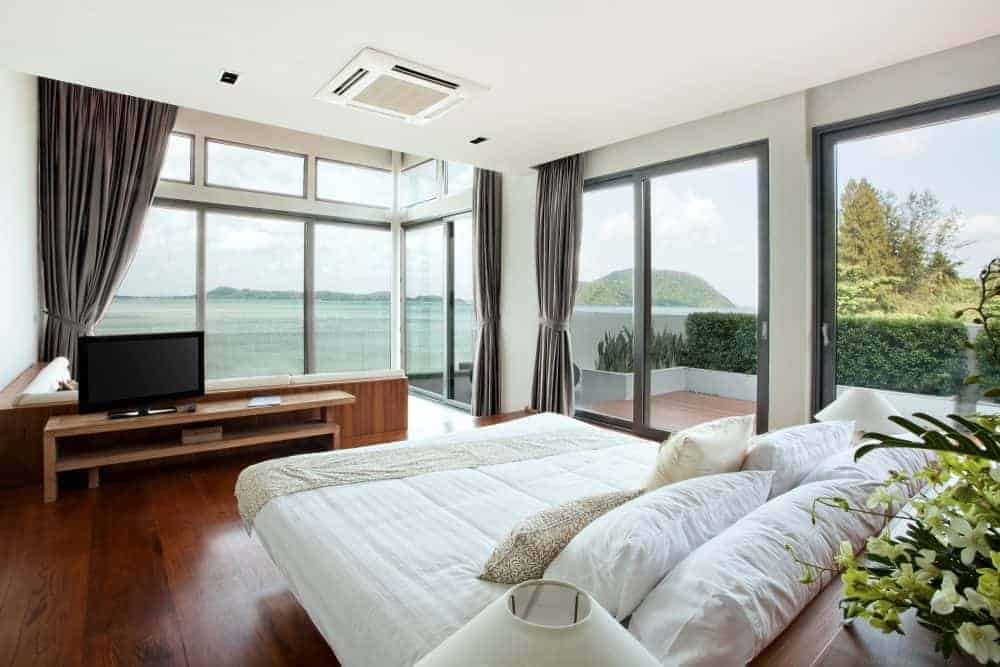 Vacation rentals
If you are traveling with a group or have a large family, the cost of booking multiple hotel rooms can add up quickly. With vacation rentals, such as houses, condos, cabins, and apartments, you can fit multiple families or a group of friends, and divide the costs. You'll have more personal space to spread out in a rental.
Parents can take turns watching all of the kids while others go out or spend some time alone. In addition, if you have young kids that go to sleep earlier, they can go to sleep in bedrooms while older kids and adults stay awake longer to socialize or watch TV in the common areas. Rentals typically have minimum stays of 4 to 7 nights, which may vary between peak and off-peak season.
Most vacation rentals offer a full kitchen, 1 to 10+ bedrooms, plus living room space, laundry facilities, and parking for your vehicle. They also may include extras such as beach towels, umbrellas, beach toys, bikes, games, books, and more. Some rentals offer pack-n-plays, highchairs, or other gear for young children if requested and available.
While rentals may be less expensive than booking hotel rooms, they can come with additional responsibilities. Some rental properties have a long list of rules and restrictions, and may require you to vacuum, start laundry, and clean before you leave. It's very important to communicate with the rental owner before you arrive so you understand all of the policies and/or amenities.
While they are cleaned in between guests, the range of cleanliness when you arrive can vary between rentals, and cleaners aren't on site if you're unsatisfied. Property management may not be on site for individual homes, so issues may take longer to be resolved. Rentals usually have more decorative items, and if these are accidentally broken, you may lose out on your security deposit.
It's important to research the location of the rental so you can ensure it's a safe area consistent with your expectations. Owners can portray their properties however they choose, so reading reviews can be very important and helpful.
If you have kids staying with you, we suggest taking photos of the rental when you arrive, and then moving/adjusting anything breakable or not child safe during your stay. The photos can help you return the items to where they belong when its time to leave.
If you see anything damaged when you arrive, make sure the owner is notified immediately so you won't be held responsible. Many use property management and cleaning companies, so the owners don't always see the units in between rentals.
Dining options
Whether you stay in a hotel or rental, you should always bring snacks from home (if you drive), or find a grocery store to purchase snacks and meal options upon arrival. Convenience stores and tourist shops will always be more expensive, so you if you go a little further away from the tourist traps to a major grocery store or big box store, prices should be lower.
Don't go overboard with buying food. It's better to have to buy more later, than to throw away unopened food when you leave.
Try to be realistic about how much you plan to dine out. If you don't like cooking, you probably won't do much of that while you're on vacation — even if you have a full kitchen. Make sure your budget includes room for unplanned dining excursions.
Try to have one meal per day as grab and go from snacks or easily prepared food, like fruit/donuts/cereal bars for breakfast, or sandwiches, fruit, and chips for lunch.
If you can time your meal during happy hour, you may be able to enjoy drinks and appetizers for much less. Many young kids won't eat a full restaurant meal, so you may be able to split your meal with them, or have them share a meal with an additional side item. Check to see if there are any local "kids eat free" promotions during your stay.
Package Deals
Sometimes it just makes sense to bundle your costs. If you are visiting national attractions, resorts, or large amusement parks, you may be able to bundle your hotel, admission tickets, meal plans, and local transportation for one price with significant savings. Hotels near amusement parks may even offer packages with FREE admission tickets and shuttles with your stay.
You can find great package deals including hotel and admission, or ticket bundles for multiple attractions with travel search engines like aRes Travel (a partner with this website).
They offer tons of ticket packages and combo deals that will help you save on hotels, dining, attractions in places like Orlando and Disney World Theme Parks, Southern California, Williamsburg, Nashville, San Antonio, and more.
For example, package deals for Disney World or Universal Orlando may include an on-site property with transportation to and from the park (saving you time and $$ for parking), early admission, meal deals, admission tickets, park hopper passes, and more for less than booking each element separately.
You don't want to overbook your vacation with excursions and attractions, but purchasing your tickets in advance and bundled with others parts of your trip can save you money.
All-inclusive resorts and cruises may seem like they are expensive up front, but you can find great deals such as kids stay free promotions, free additional nights, free excursions, and your meals and drinks are all included!
You'll need to bring money for tips, shopping, and extra excursions, but you won't have to worry about the cost of each meal, drink, and experience you enjoy while on vacation.
Enjoy your trip!
Researching, saving for, and booking family travel can be intimidating and stressful, but you'll make memories that will last a lifetime. Involving your family in the planning and budgeting process can teach kids about the value of money, and the importance of making good financial choices.
When kids are asking for a toy while you're shopping, you can ask them if they'd rather go to "fill-in-the-blank" or buy the toy.
It may take some discussion for them to understand delayed gratification, or why they can't have both, but these talks can set them up for a successful financial future. Spending money on travel and experiences are almost always more valuable than possessions and buying "stuff".
No one ever grew older and said they wished they would have taken less vacations, but many will say they wish they would have bought less "stuff" so they could have traveled more.
More articles about traveling on the cheap
Val McCauley is the mother of two and publisher of Columbus On The Cheap.