It's happened to all of us bargain hunters. The mystery of the missing deal. Excited to save money, you go to a business or restaurant only to be told no such promo exists. Even worse is when it happens at the checkout stand. Awkward!
You're ready to pay and notice you did not receive the discount. It can make for a rather embarrassing scenario. (And, yes, even worse is when you realize you didn't receive the right price until you finally review your receipt at home. It can be a nightmare to get a price adjustment.)
In the end, it's frustrating, disappointing and, to be frank, quite infuriating — especially for those of us who refuse to pay full price for anything. I largely only patronize a business or restaurant because of a promo price, coupon or sale. As a result, when there's a problem with getting a discount, I'm not happy…at all. (Anyone else?)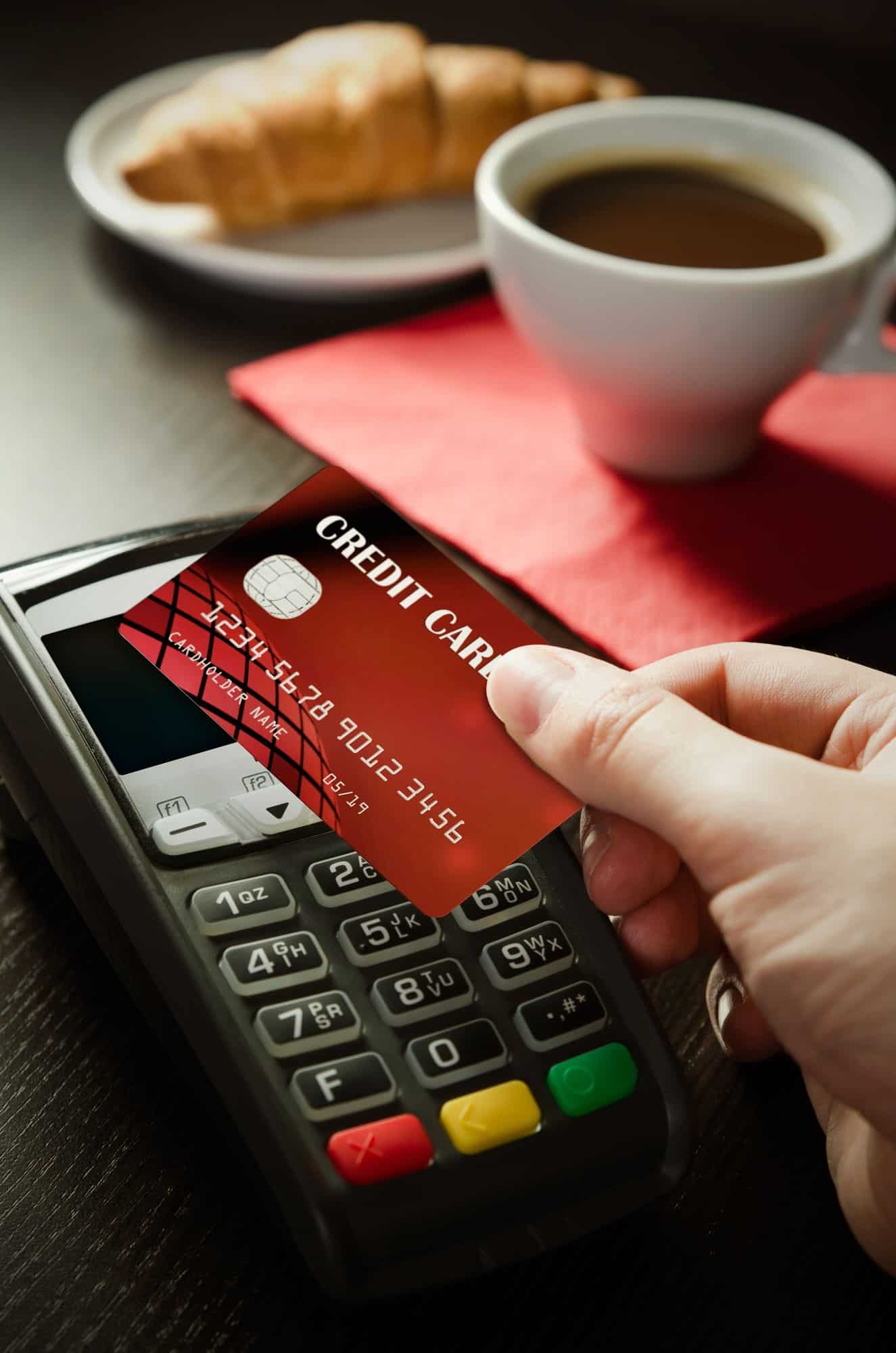 I was born a cheapskate, raised to be assertive and am a stickler for details. Over the years, the combination of skills have served me well as a bargain hunter. Nothing gets by me at the checkout stand.
Being part of the MHOTC team has only sharpened my skills. I'm now a super sleuth in finding deals. I can sniff out savings miles away. (I promise to use my super powers for good, never for evil!) It's just second nature for me to save money everywhere I go.
However, let me clue you in on the biggest problem, when taking advantage of a deal. From my years of experience, when there's an issue, it's, almost always, a case of a misinformed employee. A misinformed employee is either totally unaware of said promo/discount or knows very little of the fine print.
To be clear, I'm not saying every service employee is not good at their job, knowledgeable or skilled at providing excellent customer interactions. I've had some very positive experiences, but, unfortunately, it's rare — especially for someone like me who's researched and vetted hundred of deals. To counteract such situations, you have to be well-informed, prepared and somewhat assertive.
First, I go into a deal totally knowledgeable of the fine print, so I know any date/time restrictions, purchase requirements and limits. Every time, I've encountered an issue it's mainly because an employee is uninformed of the promotion or discount.
I'm often told no such promo exists (even though they're standing right next to a promo display) or given the brush off by being told it's not valid because of some random reason. It seems many employees would rather dismiss a customer's concerns rather than take the time to get a proper resolution.
This is where I pull out the weekly ad, point to a promo sign or provide a link to the company website. You have to be assertive, which I know is not easy for everyone. You cannot simply take "no" for an answer, if you expect to be a true deal detective in search of savings.
(Investigation Tip: If you're verifying a deal or participation over the phone, good luck. I never seem to get an accurate response over the phone — usually, quickly told "no" and hung up on or no one ever answers.
Given my title as "Chief Bargain Hunter" at MHOTC, I regularly call multiple locations in my vetting process. I often get conflicting information about the details of a promo — sometimes, even from the same location. The other common experience is to be put on hold and eventually disconnected. I always ask to speak with a manager and, in a highly unusual coincidence, it always seems to be "the manager" who answers.
My point is that, when calling, you just don't know who's on the other end of the line, their title or knowledge base. They may be too busy to answer your question properly, simply totally unaware of a promotion or just don't care about providing good service. There are many times, I've been told no over the phone, only to find out otherwise later.
At this point, I prefer to double-check deals in person, when possible. I know it can be time-consuming, but, if it's convenient, I encourage readers to do the same. I just don't have the same confidence, when I make phone calls because I've had such a consistently mixed response.)
Here are my tips in solving the mystery of a misinformed employee:
Get Clued In — Knowledge is power. Read the fine print of every deal or promo first, before you go. It seems most people do not read the fine print and, then, get angry when they don't get the deal. For starters, every deal seems to have three standard caveats: At participating locations, while supplies last and limit one per person.
Interrogate — If you go to a location and don't see any promo signs or are unsure of its participation, ask first before ordering or loading up your cart. This simple task saves so much frustration for all involved.
Build Your Case — If you're told no, use your reference material or ask to speak with a manager. When it comes to saving money, you cannot be afraid of hurting someone's feelings or fearful of a minor confrontation — just be polite and calm. (Unfortunately, there are still cases of the misinformed manager, which can be extremely frustrating and challenging for new bargain hunters and/or the moderately assertive.)
Don't Pay The Penalty — This one always astounds me. We regularly get feedback from readers upset because they paid full price from a deal or promo we published. No one is forcing you to pay for a purchase you believe to be incorrect, including being overcharged. (If you get to the point of paying full price, it means you did not clarify first.)
Watch the register as items are scanned to ensure you're being charged correctly or clarify you received the sale price before the end of a transaction. If you did not receive the sale price, simply have the item(s) removed from your order. Next, check your receipt immediately. If you notice a price discrepancy, head to the customer service counter immediately.
One of two things will happen: The store will refund the difference (which often occurs because they want to keep customers happy) or, if not, simply return the item(s) for a full refund. (Yes, you can even return food or perishables.)
At restaurants, ask your waitperson about a deal, coupon or promo before you order. If it's not acceptable, you can leave. No one is forcing you to pay full price. Yes, it may be a little awkward to get up and go, but, in the end, it's your money.
As a personal example, a friend and I recently went to a frozen yogurt shop because of a BOGO coupon on the back of a grocery receipt. As always, before we went in, I double-checked the fine print to ensure we complied with any restrictions. I even noted to my friend that there was no expiration date and asked him to review it, too — in case, I somehow overlooked it.
No, no expiration date. We loaded up our cups and headed to the scale to pay. As I handed the coupon to the employee, she shook her head and noted, "We are no longer accepting that coupon" and pointed to a small disclaimer taped to the side of the register — barely noticeable unless pointed out. Somewhat awkward, I declined to pay for the yogurt and opted to leave. (I told you, it's not easy being my friend.)
As I noted to the employee, the disclaimer should have been posted on the door or, at least, where customers pick up the yogurt cups at the beginning of the line — not at the end and barely noticeable. Had I seen the disclaimer prior, we would have simply turned around and left.
In addition, as a customer, it was not my fault they failed to include an expiration date. In my opinion, as a consumer advocate, the shop should have honored the coupon and politely noted the disclaimer for future reference rather than lose a sale. Instead, because of my trusty, always-on-hand coupon file, I simply found another BOGO coupon for an ice cream shop a few minutes away.
As the consumer, you have the power to solve most promo issues. Grab your magnifying glass to review the fine print, prepare your case and don't let a misinformed employee "steal" your savings again. Because I'm well-versed in bargain hunting, I almost always get "cases" settled in my favor — just be prepared, patient and assertive.
While not always perfect, the team at MHOTC, strives to provide accurate, detailed information on every deal published. If you see it on our site, you can rest assured it's been thoroughly vetted. Unfortunately, we have no control beyond sharing the information with readers.
(It seems many readers still believe each of our posts is an advertisement and that we have direct communication with each business. Unless it's noted as a "sponsored post", such is not true. If you have trouble with a deal or promo, your best resolution is to contact the business directly, not us.)
How do you handle a situation at a business, when there's an issue with a discount or promo?
I look forward to our next chat. And, remember, there's always a deal, you just have to look for it. :-)