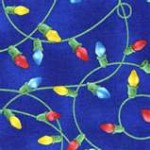 It may seem strange to visit the Denver Botanic Gardens at night, but with the addition of colorful lights, it is a dazzling way to celebrate the holiday season. Blossoms of Light at York Street opens on Thursday, November 20 and runs through Saturday, January 16, including Christmas Eve, New Year's Eve and New Year's Day. Hours are 4:30 p.m. to 9:45 p.m. Tickets are limited and many dates sell out. This year, you must buy in advance.
Blossoms of Light features a tunnel of twinkling lights, the grand illuminated O' Fallon Perennial Walk, changing color orbs and an extended pathway that illuminates even more of the Gardens that in previous years.
The field of LED lights are sound-reactive, allowing visitors to change the color themes and movement patterns between pre-programmed holiday song cycles.
Colorful lights turn the Japanese Garden, South African Plaza, Cottonwood Border, Shady Lane and other gardens into magical winter landscapes. Carolers stroll the Gardens on select evenings.
You can also buy roasted nuts, sweet treats and hot beverages at the Hive Garden Bistro.
Due to COVID-19 restrictions and in an effort to ensure the safety of staff, volunteers and visitors, Holospex glasses will not be offered for sale at this year's event.
Timed tickets for Blossoms of Light must be purchased in advance, and prices vary by date. Tickets are limited in each 30-minute time slot.
Cost is $18 to $21 per person. Free for children 2 and under (no ticket required). Denver Botanic Gardens members get a $2 per ticket discount.
Tickets go on sale to the general public on November 9 at 10 a.m.
More Holiday Fun