Celebrate food, nature and agriculture at Aurora's Agriculture Festival on Saturday, September 16, 2023, from 10 a.m. to 4 p.m. at the Plains Conservation Center. Learn about where your food comes from and how you can support healthy environments with regenerative agriculture.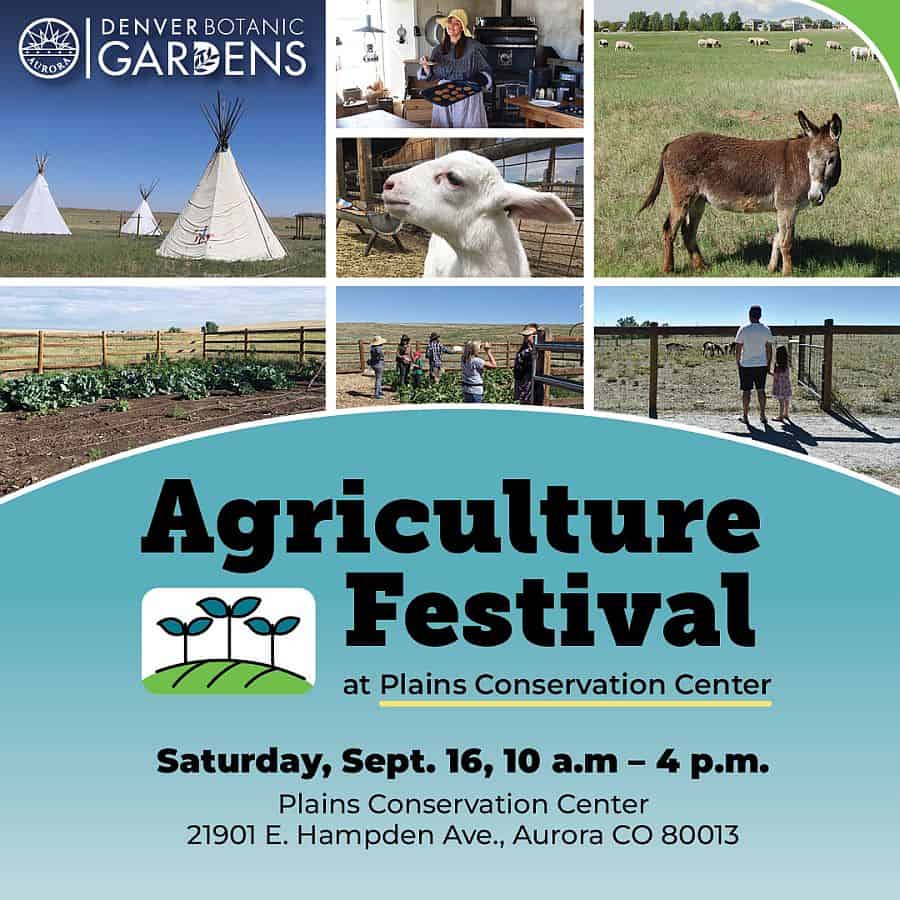 Enjoy wagon rides, 1880's homestead and tipi camp tours, farm animal interactions, farmer's market, food trucks and more.
There will be educational opportunities to learn about past, present and future agriculture, sustainable eating and how to support regenerative producers.
Admission is $5 per vehicle. You can buy tickets in advance here.