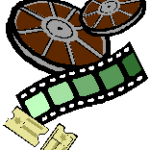 Honk! Honk! When we think of going to the movies, we often forget about the good ol'-fashioned drive-in. Mostly because they no longer exist in large numbers. Luckily, the Denver metro area has one left, 88 Drive-In Theatre at 8780 Rosemary St. in Commerce City. (Did you know they've been showing flicks for more than 40 years?)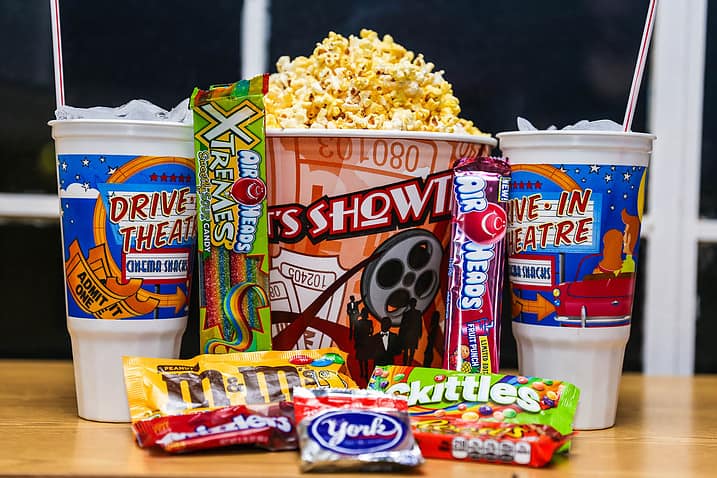 And it not only offers a long-forgotten, unique movie-going experience, but great value, too. In 2015, they upgraded to a state-of-the-art digital projector — all on a 40′ by 70′ screen!
Tickets are just $9 per person — with children 11 and under admitted for FREE. Admission includes all movies, usually a triple-feature. (They guarantee at least two current Hollywood hits.) The first feature starts at approximately 8:20 p.m.
For a triple-feature, that makes each flick just $3 — definitely blockbuster savings! The box office opens at 6:30 p.m.
The movie line-up changes every few weeks, so check back often. Click here for the current line-up.
Times have changed, as they no longer use speakers with dangling wires. You must have a working FM car stereo or portable radio in order to hear the films. (Note: Radio apps do not work because they don't stream the sound through the Internet.)
For questions about dogs, lawn chairs, concessions and more, review its FAQs. (Answers may not apply to the current situation.)
Special Notes for 2020:
They are only admitting 250 cars each night to maintain social distancing. Parking will be strictly enforced. Bring your lawn chairs and set them up in your personal space.
Patrons must maintain 6 feet of separation, while standing in line for the food trucks and restrooms. Only two people at at time will be allowed into the restroom, unless accompanying children or disabled.
For more pop-up drive-in theaters in town, click here.
More Summer Movie Series