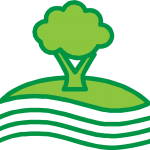 Just a reminder that there is still time to get your passes and enjoy our national parks this winter, spring and summer. If you have a fourth grade student in your family, you are in luck. The Every Kid Outdoors initiative means all fourth grade students and their families get FREE admission to national parks and other federal lands and waters for a full year – September 2023 through August 31, 2024.
The pass is valid for the 2023-2024 school year and grants FREE entry for the student and three accompanying adults (or an entire car for drive-in parks) at more than 2,000 federally managed sites. Fourth graders, including home-schooled students, can get a paper pass by visiting this website.
Students participate in an educational activity and receive a paper pass to print and bring to visit public lands. At certain participating sites, the student can exchange the paper pass for a plastic pass.
Educators can also visit the Every Kid Outdoors website and obtain paper passes for each of their students.
Do note that each pass has a unique bar code, so you can't photocopy it.
Here are the rules:
The pass is for U.S. fourth-grade (or home-school equivalent) students.
The pass is for the 2023 to 2024 school year. It expires August 31, 2024.
Students can't transfer the pass to anyone else.
NPS can't accept electronic versions of this paper for access or to exchange for a pass.
No refunds are given for previously purchased passes, or if you forget your pass when you visit.
If you lose your pass, get a new one by visiting the website and signing up again.
Educators can get one paper pass for each of their fourth-grade students.
This program only provides passes for fourth graders.
How it works:
Show your pass to a ranger when you enter. If there is no ranger, leave it on the dashboard of your car.
If you visit a site that charges entrance fees per person— The pass admits all children under 16 and up to three adults for free.
If your group visits a site that charges vehicle entrance fees – The pass admits all children under 16 and all adults in up to one passenger vehicle. Commercial vehicles can't use a pass to get in.
If you arrive at a site on bicycle— The pass admits all children under 16 and up to three adults on bicycles.
The pass doesn't cover things like parking fees, camping, boats, and special tours. Also, some sites are managed by private operators. They may not honor the pass. Check with the site ahead of time to find out.
The pass doesn't cover fees for local, city, or state parks and recreation areas unless they say that they accept this pass.
Paper passes can be exchanged for plastic passes at certain sites.
Hopefully, this initiative will inspired fourth graders to visit our federal lands and water, whether it is a backyard city park or a national forest, seashore or marine sanctuary.