It's always fun to give something and get something in return. As part of its Share The Warmth Sock Drive, Denver design studio YellowDog hopes locals will donate socks in return for FREE holiday gift tags. Here's how it works: Through December 31, for every three pairs of new or gently used socks you drop off at YellowDog's offices, you get a set of holiday gift tags.
YellowDog is collecting socks for Action Center, Colorado Village Collaborative, and Colorado Coalition for the Homeless. You can drop off items Monday through Friday from 9 a.m. to 5 p.m.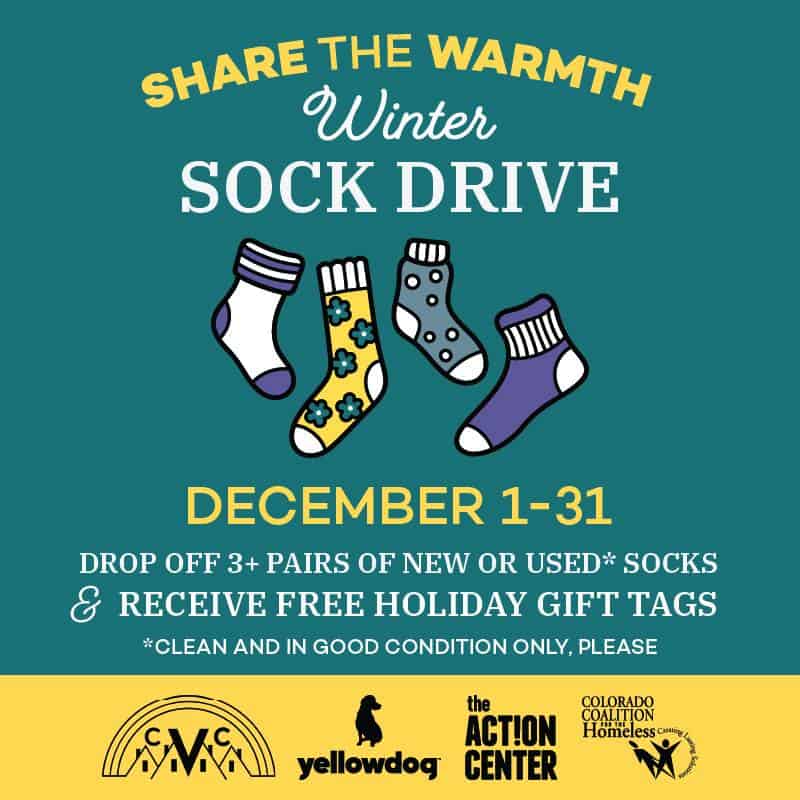 YellowDog is located at 3881 Steele St., Unit A — in the York Street Yards warehouse complex in Northeast Denver.