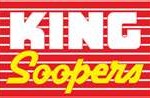 Every Friday, King Soopers offers a digital coupon for a FREE product, which you download to your shopper's loyalty card.
The Free Friday Download is one of the best ways to try a new product and one of the few grocery freebies available. Sometimes the shelves can be cleared early, especially if it's a popular or high-value item — so you're better off picking up the weekly freebie as soon as possible. However, King Soopers is really good about having a display of each week's item — usually near the entrance or checkout lanes. 
Today, Friday, January 18, it's a FREE can of Simple Truth ready-to-drink coffee (8-oz.)
The digital coupon must be redeemed by February 3. 
Here's how it works:
1.) Visit the "Free Friday Download" page every Friday.
2.) For the Mountain Time Zone, download the digital coupon from 1 a.m. Friday through 12:59 a.m. Saturday. 
3.) You have two weeks to redeem the coupon — just pick up the product at your favorite King Soopers location and the digital coupon will be automatically applied at checkout.
Don't forget to add the item to your weekly grocery list!