World-famous Voodoo Doughnut is expanding its Denver footprint with the grand opening of its new shop on South Broadway. (First started in Portland, this will be its 8th location overall.) The sweet day will be filled with magic, delicious fried dough and FREE doughnuts for Dads. The location at 98 S. Broadway will be serving doughnuts 24/7, with lots of indoor seating, custom doughnut orders and its popular wedding ceremonies (legal and non-legal.)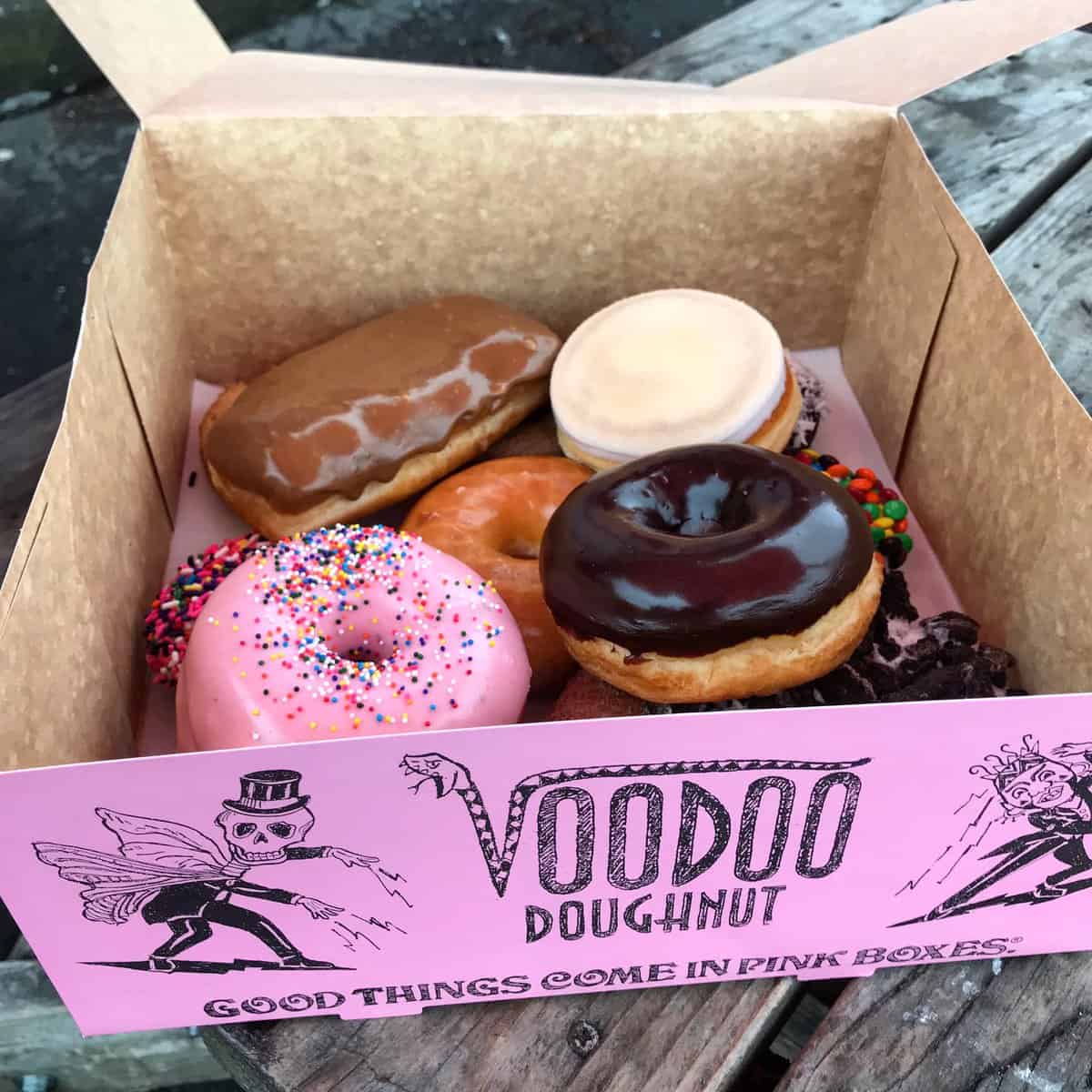 Just announced: The first 25 people in line get a FREE dozen doughnuts! Doors open at 10 a.m.
Here's the schedule for Sunday, June 16:
Every father will get a FREE doughnut, from 10 a.m. to midnight.
10 a.m. – Pink ribbon cutting
10:30 a.m. to 12:30 p.m. – Jerry with Denver Kid Magic
11 a.m. – Stilt Walking by The Denver Balloon Guy
Noon to 2 p.m. – Balloon animals with The Denver Balloon Guy
2 p.m. – Non-legal wedding ceremony performed by Voodoo Doughnut Barons
4 p.m. to 6 p.m. – Magic by Chad with Wonder Magic
Hungry for more food deals?
Monday, December 11, 2023
Tuesday, December 12, 2023
Wednesday, December 13, 2023
Thursday, December 14, 2023
Friday, December 15, 2023
Saturday, December 16, 2023
Sunday, December 17, 2023