Lakeside Amusement Park's annual Labor Day weekend celebration runs Friday through Monday, September 2 to 5, 2022, with gate admission and unlimited rides for just $15 (regularly $30 on weekends). Rides require 1 to 6 coupons each, so if you go for the big-ticket rides, this special is a great deal.
If you want to take the a la carte route over the holiday weekend, Lakeside will charge $5 per person for gate admission. Individual ride coupons are only 25¢ each (reg. 50¢), with each ride requiring 1 to 6 coupons.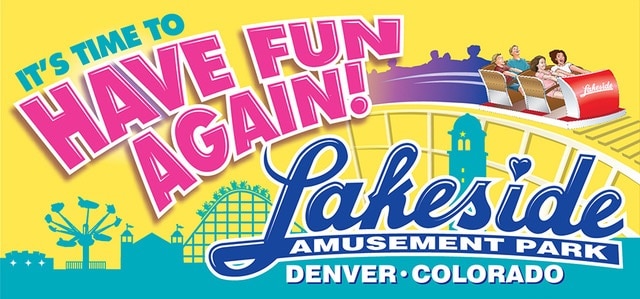 Parking at Lakeside is FREE. Gates open at 6 p.m. on Friday and at 1 p.m. on Saturday, Sunday and Monday.
This classic amusement park plans to stay open until 11:30 p.m. on Friday, Saturday & Sunday and shutter at 10:30 p.m. on Monday.
4601 Sheridan Blvd. just south of I-70, Denver, 303-477-1621.