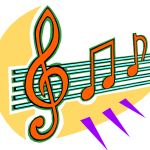 Regrettably the Summer Concert Series and fireworks have been canceled for 2020. Oakwood Homes presents its FREE Summer Concert Series at the Green Valley Ranch Amphitheater. Families are encouraged to bring a picnic dinner to enjoy at the show. All concerts are Wednesday from 6 p.m. to 8 p.m. In addition, be sure to check out the weekly GVR Farmers Market from 5 p.m. to 7 p.m. outside of the of Green Valley Ranch Recreation Center. Here's the schedule:
July 10 — Soul School
July 17 — Linda Styles Band
July 24 — John Weeks Band
July 31 — Montage
August 7 — Sontres
August 14 — STB (McCartney Tribute)
No alcohol or pets, please. 4890 Argonne Way, Denver.
To find other musical events, check our Mile High Summer Concerts Guide.
More Summer Music