September 29th is National Coffee Day. And the world's largest coffee chain is celebrating in a big way, of course. In fact, it's the most the ubiquitous café has ever offered to honor the caffeinated holiday. From Monday, September 28 to Friday, October 2, Starbucks is celebrating its Starbucks Rewards members with Star Days — a week-long celebration featuring an exclusive National Coffee Day offer, games and exciting ways to earn more Stars.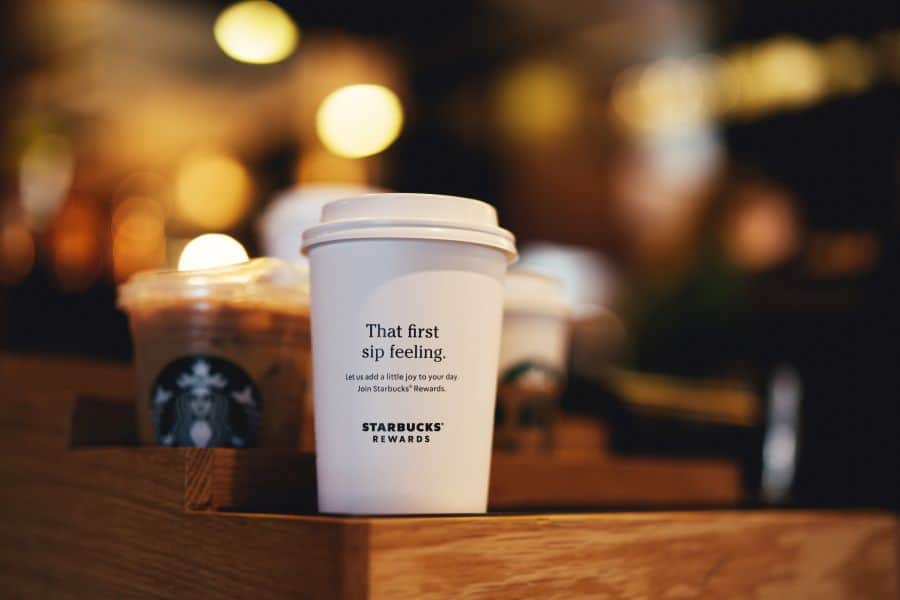 Here's what's planned for the event:
Starland Game
The chain's popular Starland game is back, from September 28 to October 28. Starbucks Rewards members can play the game for a chance to win more than 2.5 million prizes, including free coffee, free breakfast and Stars.
The Grand Prizes include FREE handcrafted drinks for a year, triple stars for a year, FREE drinks and breakfast for six months and a $500 Starbucks gift card.
Qualifying purchases earn members up to two plays per day.
National Coffee Day
On September 29, Starbucks Rewards members who order a handcrafted beverage (grande or larger) by using the order ahead and pay feature in the Starbucks app will receive a FREE drink loaded to their account for use on their next visit.
The offer is not valid on purchases of hot brewed coffee or tea or Starbucks Reserve beverages. FREE drink is redeemed as a coupon automatically loaded to the member's Starbucks Rewards account.
The coupon expires October 6.
The maximum value of the coupon is $10, so you can enjoy your dream beverage with all your favorite customizations. (The member is responsible for any cost exceeding $10.)
Triple Stars
On October 1, for the first-time ever, Starbucks Rewards members can earn Triple Stars (yes, triple!) on almost every purchase.
Social Media Surprises
Check out Snapchat for a Star-themed filter on September 29 and watch Starbucks social media channels for exciting surprises all week.
Even better, Starbucks Rewards members can now earn stars, when they pay with cash or credit card — click here.
To learn more about becoming a Starbucks Rewards member, click here.
Hungry for more food deals?
Wednesday, November 29, 2023
Thursday, November 30, 2023
Friday, December 1, 2023
Saturday, December 2, 2023
Sunday, December 3, 2023
Monday, December 4, 2023
Tuesday, December 5, 2023