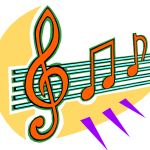 Sounds of Southlands, the outdoor retail center's summer concert series, plays every Thursday from 6 p.m. to 8 p.m. Bring your blankets, family and pets and enjoy FREE live music in Town Square. Southlands is an outdoor lifestyle center with a four-block Main street and community plaza surrounded by additional retailers and restaurants. Here's the line-up:
June 14 — Soul School
June 21 — Steve Thomas Band
June 28 — Hot Lunch
July 5 — John Adams (Trio)
July 12 — Tunisia
July 19 — The Long Run
July 26 — Under The Blood Red Sky
August 2 — Chris Daniels & The Kings
August 9 — That Eighties Band
Southlands is at E-470 and Smoky Hill Road, Aurora, 303-627-5000. For more musical choices, check out our Mile High Summer Concerts Guide.
When
June 28, 2018 @ 6:00 pm-8:00 pm
When
July 5, 2018 @ 6:00 pm-8:00 pm
When
July 12, 2018 @ 6:00 pm-8:00 pm
When
July 19, 2018 @ 6:00 pm-8:00 pm
When
July 26, 2018 @ 6:00 pm-8:00 pm
When
August 2, 2018 @ 6:00 pm-8:00 pm
When
August 9, 2018 @ 6:00 pm-8:00 pm