Bah humbug! There are no discounts this year for Zoo Lights, but it's still a wildly fun holiday tradition for many. The annual holiday celebration runs nightly from November 22 to January 2 from 5 p.m. to 10 p.m. Experience a light safari with 80 illuminated acres of lights (2 million+) and hundreds of animated animal sculptures that swing through trees, jump across lawns, hide in bushes and appear in unexpected places.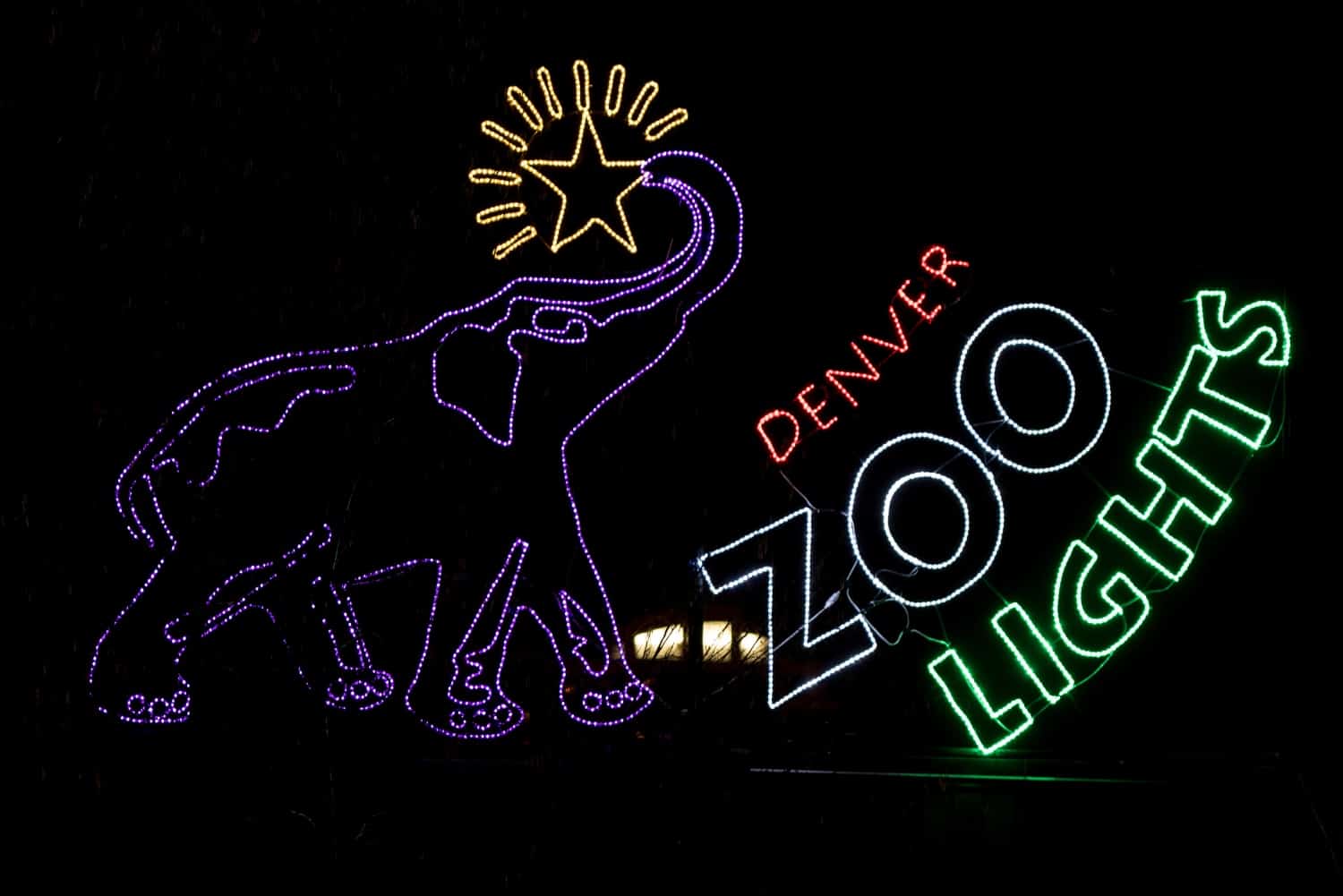 The 2021 event promises to be brighter than ever, with a colorful array of new installations and offerings, plus festive favorites, including nightly ice-carving demonstrations.
As you wander through the winter wonderland, be on the lookout for new opportunities to light up the night, including the Champagne Toast (Hospital Plaza), the Watering Hole (Giraffe Meadows) and the Blue Lagoon (in front of our new penguin exhibit).
In addition to the wondrous displays, much of the Zoo is open. Of course, outdoor animal viewing during Zoo Lights is limited to cold-weather species such as Amur tiger, Bactrian camel, Przewaskli's horse and most of the pachyderms.
However, the popular (and cozy) Tropical Discovery building will be open, offering access to 1,800 animals — including fish, frogs, snakes, lizards, capybaras and sloths.
In addition, El Pomar Village Hall is home to fishing cats and Asian small-clawed otters, both of which are busy hunting and playing at night.
Note: Zoo Lights tickets are NOT available at the gate. You can only purchase them online. You need to buy in advance for a specific date and time.
Tickets are $25 for adults and $15 for kids. Those with a Denver Zoo membership receive a $5 discount on tickets, but only for visits November 22 to December 3. Tickets go on sale to the general public at 10 a.m. on November 15. Buy tickets here.
You can also purchase special add-on packages such as a giraffe feeding, 3-D HoloSpex glasses or a ride of the carousel.
More Ways To Light Up The Holidays
Saturday, October 1, 2022
Sunday, October 2, 2022
Friday, October 7, 2022