Light up your holiday with a wild visit to the Denver Zoo's annual Zoo Lights celebration, which runs nightly from November 29 to December 30 from 5:30 p.m. to 8:30 p.m. Experience a light safari with 60 illuminated acres of lights and more than 130 animated animal sculptures that swing through trees, jump across lawns, hide in bushes and appear in unexpected places.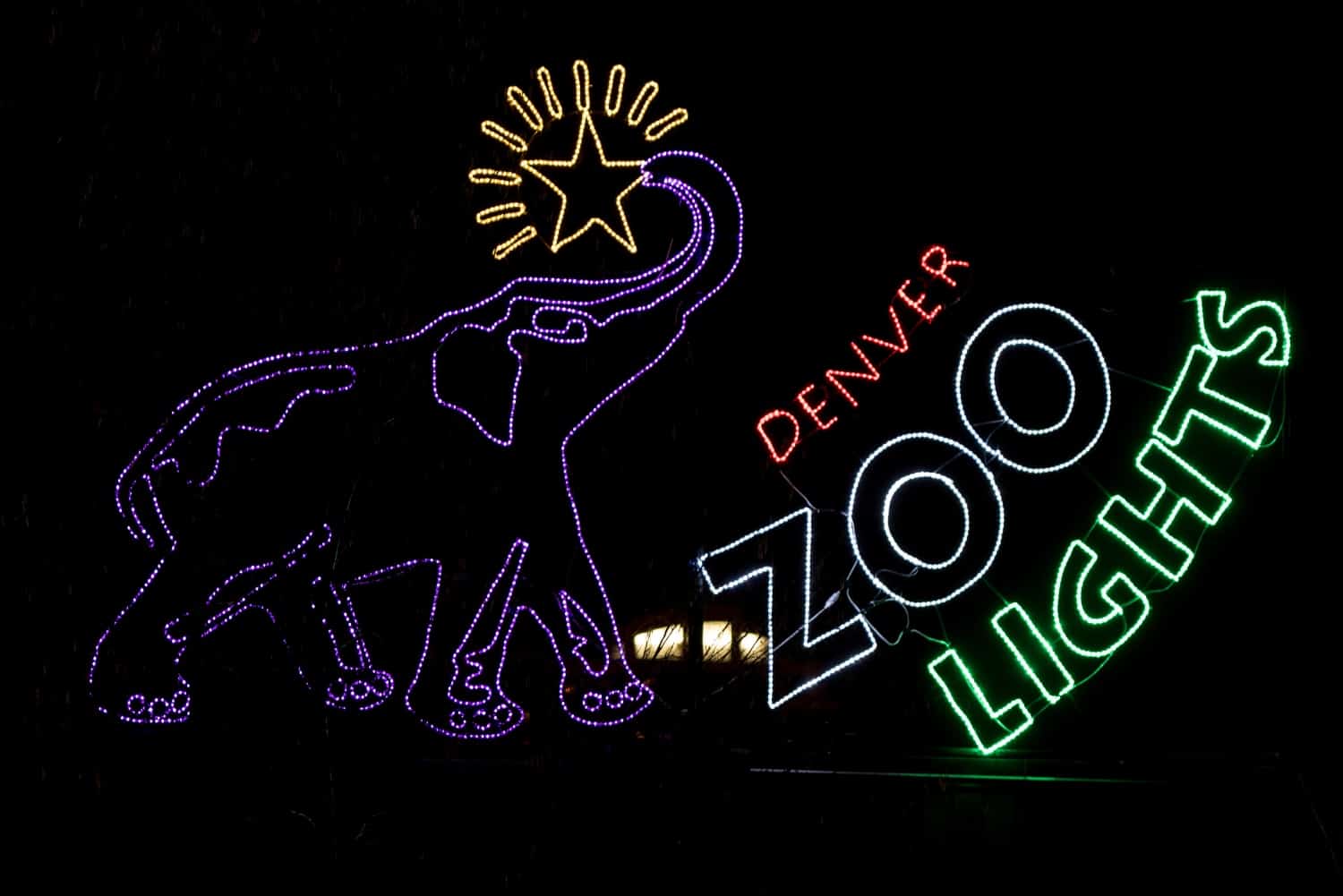 Experiences for 2019 include:
First Light Pixel Tree
Pure holiday magic for all ages. Don't miss this festive light show set to your favorite seasonal songs.
Festival of Lanterns
An eye-popping kaleidoscope of Asian-themed lanterns and light sculptures will adorn Toyota Elephant Passage's pagodas, bridges and pathways, and the exhibit's main plaza will transform into a Vietnamese-inspired Holiday Market, where guests can buy beautiful gifts and yummy holiday treats.
4D Movie Theater
Kids of all ages will love Rudolph The Red Nose Reindeer 4D. Watch this holiday classic with 3D glasses to see if a misfit reindeer can help save Christmas, while you feel in-theater special effects. This 4D movie experience requires a separate ticket purchase available at the 4D Theater ticket kiosk.
In addition to the wondrous displays, most of the zoo is open including: Pahali Ya Simba, Pachyderms (black rhino, hippo), El Pomar Village Hall (Asian small-clawed otters, fishing cats), Clayton F. Freiheit Elephant House (Asian elephants), Giraffe House (giraffes) and Tropical Discovery (fishes, reptiles, amphibians, howler monkeys).
Note: Zoo Lights tickets are NOT available at the gate. You can only purchase them online. You need to buy in advance for a specific date and time.
Right now there are only a few ways to save on tickets. If we hear of other offers, we'll post them right away.

1. Buy online during the public presale. From now through Monday, November 26, you can save $5 per ticket. Presale pricing is $15 for adults (12 to 64), $9 for children (3 to 11), $12 for seniors (65+) and children under 2 are FREE. Tickets go up to full price on November 26.
2. Guests who rideshare (including Uber, Lyft, taxi or bus) get $5 off their ticket — and can attend Zoo Lights ANY night, even if it's already sold out. According to the Zoo, here's how it works:
Simply purchase a Zoo Lights rideshare ticket in advance. Show your bus fare stub or use your phone to present your Uber, Lyft or taxi receipt at the rideshare loading zone, and a member of the Guest Relations staff will validate your ticket. Tickets must be used on the intended date.
3. If you have a Denver Zoo membership (or have been thinking about joining), get a $5 discount even after the presale ends.
Unfortunately, because Zoo Lights has become so popular, there are no "value" nights in 2019.