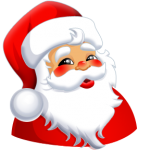 If the kiddos need some holiday magic head over to Santa's Wonderland at Bass Pro Shops and Cabelas (Thornton & Lone Tree) which runs November 16 through December 24 with animated and live elves, nutcrackers, snowmen, reindeer and activity tables where children can write a letter to Santa, color and complete fun crafts.
Santa's Wonderland operates from store opening to closing. Kids can even get a FREE 4×6 photo taken with Santa, printed while customers wait. Other photo packages are available for purchase and instant print in the store.
Here's a fun video showing you all Santa's Wonderland has to offer.
IMPORTANT! While Santa's Wonderland is open during store hours, Santa is on duty during select times. So check his schedule before heading over if you want to see him in person. It varies by day of the week and time of the month. The closer we get to Christmas, the more hours he spends in the stores.
Be sure to grab a Bass Pass (required) when you come into the store so your appointment time with Santa is set. Kids can also have fun with a FREE hands-on craft project every day.
Each store also features a gaming station, Lincoln Logs building area, play dirt, Plus Plus blocks, laser arcade, foam shooting gallery and remote control trucks. All games and activities (except crafts) are open from store opening to closing and are FREE.
Hours vary throughout the season, with special hours on Thanksgiving and Christmas Eve. The schedule is the same at all three locations.
Bass Pro Shops — Northfield at Stapleton, 7970 Northfield Blvd., Denver.
Cabela's Lone Tree — 10670 Cabela Dr., Lone Tree.
Cabela's Thornton — 14050 Lincoln St., Thornton.
More Holiday Fun