Santa's Flight Academy is an amazing immersive holiday experience situated in the Grand Court at Cherry Creek Shopping Center.
Set in a gigantic re-imagination of the North Pole, state-of-the-art technology is used to enable children to join Santa's flight crew before meeting him in person.
As an elite flight crew member, the mission is to prepare Santa's sleigh to deliver presents around the world. Upon entering Santa's Flight Academy, each cadet…
• Receives a personalized Cadet Badge
• Is fitted for a virtual flight suit
• Learns how to navigate and power the sleigh
• Dances under magical lights and snowfall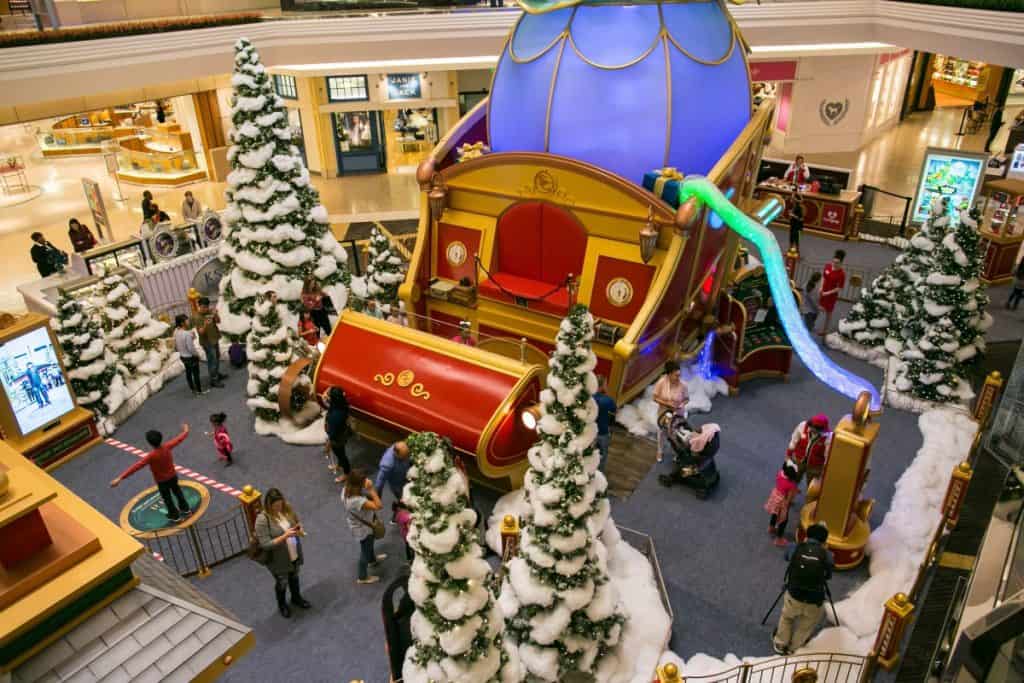 The experience culminates in a one-on-one meeting with Santa. Visits with Santa are FREE (no personal photos allowed), but there is a charge for photos.
Reservations are strongly suggested and should be made here.
Santa is around during all mall hours. That means Monday through Saturday from 10 a.m. to 9 p.m. and Sunday from 11 a.m. to 6 p.m. The Mall will be closed on Thanksgiving.
Cherry Creek Shopping Center, 3000 E. 1st Ave., Denver.